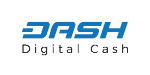 Dash is one of the lesser-known cryptocurrencies, but it has made it on to the online gambling radar. This page is dedicated to Dash sports betting and has information on which sportsbooks to use, the advantages of using Dash and how to make a secure online deposit using Dash. Since alternative currencies are becoming more common in the sports gambling world, it is better to get an understanding of how they work and benefits they afford. Consider this page a resource for all things Dash sports betting.
All USA Online Sportsbooks

Accepting Dash Deposits

There are many different online sportsbooks out there, but not all accept Dash. Our team of online sports betting experts put together a list of the top rated sportsbooks on the market that are both US and Dash friendly. These sites are all licensed and regulated, meaning they are legal to use in the eyes of the federal government. We also identified other key factors such as bonus promotions, betting line and wagering type selection, security settings, customer support and mobile/live betting capabilities.
Can I Use Dash To Legally Bet On Sports?
Yes. There are several federal sports betting laws that apply to sports betting, but none of them say it is illegal to bet online if done through the proper means. The Professional and Amateur Sports Protection Act (PASPA) bans brick-and-mortar sportsbooks in 46 states. You would think that bettors would turn to domestic online betting sources because of this, but the Federal Wire Act denies them that choice. The Federal Wire Act prohibits all US-based online sportsbooks. The Unlawful Internet Gambling Enforcement Act, or UIGEA, monitors banks and financial institutions and how they process transactions with online gambling sites. This law is the reason why many US bettors have difficulties attempting to use their debit or credit cards to make deposits and withdrawals. None of these laws mention anything about betting with licensed offshore USA online sportsbooks. As long as the sportsbook you are using is legally licensed and regulated, US citizens can use them without fear of arrest or prosecution. There are also no laws against using cryptocurrencies, including Dash, in the United States.
What Is Dash?
Dash is a publicly traded online currency that runs on an open-source blockchain platform. It has a much shorter block time than Bitcoin, meaning more transactions can be verified at a faster rate. Dash also has some unique features like PrivateSend, which makes transactions completely anonymous, and InstantSend, which makes transactions instantaneous.
What Are The Advantages With Dash Sports Betting?
Dash users get to enjoy several benefits that heighten the overall betting experience. We have put together some of these benefits below. You can judge for yourself whether or not you believe Dash is a superior betting option after reading these.
Dash transactions are instant. InstantSend is a feature supported by Dash's masternodes that helps transactions process instantaneously. The blockchain is split into 2 parts, 1 for mining and the other for masternodes, which are dedicated to special features like InstantSend and PrivateSend. Since there are no financial institutions backing Dash, there is no waiting period for a specific transaction to be processed.
The UIGEA has no legal bearing on Dash. The federal law has hindered other transaction methods to the point of them not even being available, but Dash, being an independent and decentralized open-source currency, does not fall under the UIGEA's umbrella.
There are exclusive cryptocurrency bonuses for bettors to take advantage of. These are in addition to the standard bonus incentives available. Looking to make the most of your Dash deposit? Let the sportsbook match your deposit by percentage thanks to a cryptocurrency match bonus.
Dash users do not have to subject to losing any money on transaction fees. Dash's independent status means there are no financial third-parties to take a percentage of their deposits and withdrawals. If you are looking to get the most money out of your winnings, Dash is a solid option.
It is easy to conduct a Dash transaction. All you need is some Dash and a digital wallet. Both of these can be acquired in the same place, giving you a one-stop shop to get all your online betting needs.
Dash transactions are completely anonymous. PrivateSend is another master node-supported feature and allows online bettors to keep their identity a secret. The only information disclosed during a transaction is the amount and a personalized digital wallet address that randomizes with each different transaction.
Dash transactions are protected on both ends. Our picks for the best US-friendly sportsbooks we listed in this guide employ their own stringent security protocols to safeguard personal and financial information. Digital wallets are designed to protect your Dash from any hacking or tampering. You can even take things a step further and store your Dash in a hardware wallet offline.
It is possible that your Dash could increase in value while stored in the sportsbook. For example, if you have $800 in Dash sitting in the sportsbook after a couple of successful bets, that amount could increase if Dash sees a market spike. There is no guarantee of this happening, but you can't say the same for any other transaction method.
Are Dash Sportsbooks Different Than Standard Sportsbooks?
Both versions come with the same betting lines and wagering types. You will also have the same security and customer service options on both sites. Dash and non-Dash sportsbooks both feature mobile and live betting capabilities as well as bonus promotions. Basically, the only real difference is the presence of Dash. There are no disparities in quality of service or selection.
Dash Helpful Resources
Dash - Official website for Dash cryptocurrency
Coinbase - Buy and sell digital currency with this popular online wallet service