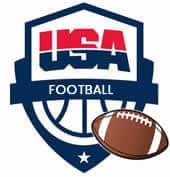 The 2019 NFL season kicks off on September 5, 2019, and concludes on February 2, 2019, with Super Bowl LIV in Miami Gardens, Florida. This season is expected to see more wagers than any season prior due to legal sports betting sweeping the nation.
To get you prepped for betting on pro football, we've updated our preview and provided resources to help you keep up with the odds for each NFL team as we head into another exciting season.
Super Bowl 54 Odds Entering the 2019 NFL Season
As we move through the 2019 NFL season, the futures odds will surely start to tighten up for the Super Bowl.  The closer we get, the more attention will be given to the betting lines and odds for Super Bowl 54.
Odds change weekly throughout the regular season, so to keep on top of them, you can visit any of the sportsbooks listed in our  NFL betting guide, which includes recommendations from industry professionals for the best online sportsbooks offering competitive odds and legal access to USA bettors.
2019 AFC East Preview
Buffalo Bills – 2018 Results: 6-10, missed playoffs
Josh Allen enters his second NFL season hoping to improve off a rookie season that was filled with many up-and-down performances. He's already proved he can run, but his passing game leaves a lot to be desired. The defense should again be one of the strongest in the league, but the Bills will likely finish third in the AFC East again this season.
Miami Dolphins – 2018 Results: 7-9, missed playoffs
The Ryan Tannehill era may be officially over in Miami, but hey, at least Dolphins fans can look forward to the Josh Rosen era, right? Or maybe they can look forward to their team hiring a head coach that's never even been a full-time coordinator? After blowing up the roster, the only thing the Fins have a chance at winning this season is the Tua Tagovailoa sweepstakes.
New England Patriots – 2018 Results: 11-5, won Super Bowl LIII
Just when you thought the Patriots were out, they pulled us back in last season by winning a record sixth Super Bowl title in the Brady-Belichick era. Gronk hung up the cleats, so that could cause some to pause on picking the Pats to repeat.
However, if there's anything I've learned from watching the Patriots dominate the NFL for nearly two decades, it's that this team will be a contender until one or both of their GOAT's finally call it quits - and you can take that to the bank.
New York Jets – 2018 Results: 4-12, missed playoffs
Sam Darnold had quite a rough rookie season, and the Jets were pretty terrible overall last season, but I actually like their chances to finish second in the division. Le'Veon Bell joins the team after his year-long vacation in Pittsburgh, and the Dolphins were dumb enough to fire Adam Gase, which allowed the Jets to pick up the quarterback whisperer. Making the playoffs is probably a bit of a stretch, but with what will likely be a top-10 defense, 8-9 wins isn't out of the realm of possibility.
2019 AFC North Preview
Baltimore Ravens – 2018 Results: 10-6, lost in the wildcard round
I don't like to gloat, but I total called the notorious "elite" Joe Flacco getting benched in favor of the Heisman Trophy-winning Lamar Jackson last season.
This is now Jackson's team, although he'll need to improve his passing because the Ravens defense is going to take a step back this season after losing several key starters, including perennial Pro Bowler CJ Mosley. The Ravens have a chance to win the division again, but it's going to be much more difficult this time around.
Cincinnati Bengals – 2018 Results: 6-10, missed playoffs
After not winning a playoff game in what seemed like a century as the head coach for the team, the Bengals organization finally cut the cord with Marvin Lewis. Now, Zac Taylor takes over a squad that seems talented on paper but somehow manages to disappoint each year.
The biggest problem last season was the fact that nearly every player on the team missed several games - or the entire season - due to injury. The Bengals are tough to read, but my gut says they'll finish in last place in the division and a high draft pick next year.
Cleveland Browns – 2018 Results: 7-8-1, missed playoffs
The Browns are arguably the team with the most hype surrounding them heading into this season, and I gotta say: I think I'm a believer. OBJ is a top-5 receiver and having him opposite of Jarvis Landry gives second-year stud Baker Mayfield potentially the best WR duo in the entire NFL.
This team is going to put up a ton of points. The defense is talented but young, which makes me hold off on handing them the Lombardi Trophy. The division title, on the other hand, is definitely in reach, and after winning zero games just two seasons ago, the Dawg Pound should be ecstatic for what the future holds.
Pittsburgh Steelers – 2018 Results: 9-6-1, missed playoffs
After a year filled with drama and disappointment, the "Three B's" are no more, and only Ben Roethlisberger remains after the departures of Le'Veon Bell and Antonio Brown. Despite this, the team still has a ton of talent on both sides of the ball. Expect JuJu Smith-Schuster and James Conner to get even more touches this season they'll be the primary playmakers for the offense this season.
Make no mistake, however: This season rests on the performance of Big Ben against the Browns and Ravens, so depending on how you see those matchups going will likely determine what kind of year you think the Steelers will have in 2019.
2019 AFC South Preview
Houston Texans – 2018 Results: 11-5, lost in the wildcard round
The Texans finally stayed healthy last season and got some nice production from their most important players, such as JJ Watt, Deshaun Watson, and DeAndre Hopkins.
This allowed the team to win the AFC South division, but unfortunately, the usual playoff disappointment reared its ugly head once again in the coach Bill O'Brien era, and the team was bounced out in the first round by the Colts. The team should be solid again this season, but I don't know if the Texans have made enough improvements to the rest of the roster to win another division title.
Indianapolis Colts – 2018 Results: 11-5, lost in the divisional round
But you know who has made huge improvements on paper? That's right: The Indianapolis Colts, who are not only the division favorites but should be considered a dark horse (no pun intended) to win it all. Andrew Luck proved he's back to full health and has a legit shot to take home the MVP award this season.
Offensive guard Quinten Nelson and linebacker Darius Leonard are already top 5 at their position after just one season. GM Chris Ballard struck gold with those players in the draft, and defensive back Rock Ya-Sin looks like he could be another excellent find. Add pro bowl defensive end Justin Houston to the equation and this team has the potential to scare a ton of teams during the regular season and the playoffs.
Jacksonville Jaguars – 2018 Results: 5-11, missed playoffs
Goodbye, Blake Bortles and hello, Nick Foles! After being one game from the Super Bowl two years ago and having a major setback last season, the Jaguars decide it was time to make a change at quarterback. So, who better than the Super Bowl LII MVP? Well... about that. Look, Foles definitely has shown he's more than capable of being dominant in spurts.
But that was with pretty good playmakers surrounding him during both stints in Philly. Apart from Leonard Fournette - who had a host of issues last season - name another playmaker on offense. Exactly. The defense will be top-tier, but the team is going to need a lot more than past Super Bowl magic to put up points during a 16-game season, and on paper, at least, the Jags lack that at the moment.
Tennessee Titans – 2018 Results: 9-7, missed playoffs
This will be a crucial year for the Titans franchise and how the team looks for years to come will solely depend on whether Marcus Mariotta can stay healthy. He's yet to play a full season, and this is his contract year. Ryan Tannehill is the team's insurance policy should Super Mario go down again but there's a reason the Dolphins ditched there former "franchise" quarterback.
Derrick Henry could have a monster season running the ball (finally) and the defense is pretty underrated considering they finished in the top 10 last season. If Mariotta can prove he isn't made of glass, then this team has the potential to make the postseason. That's a big IF, however.
2019 AFC West Preview
Denver Broncos – 2018 Results: 6-10, missed playoffs
The shadow of Peyton Manning looms over every quarterback that's attempted to replace him since the team's Super Bowl title in 2015, but luckily all that's about the change. Because finally, the offense picked up the elite Joe Flacco, who got ran out of Baltimore by a rookie. I mentioned in the Ravens section how I correctly predicted Flacco would get benched at some point last season.
Well, here's my prediction for the Broncos: Rookie Drew Lock will take the reigns of the Broncos offense at some point this season. Will the team make the playoffs? No, because Flacco will lose too many games for them to start the season, but at least they'll see if they drafted their QB of the future take the field.
Kansas City Chiefs – 2018 Results: 12-4, lost in the conference championship
And speaking of a quarterback of the future: Patrick Mahomes took the NFL by storm in his first season of play, leading the Chiefs to the best offense in the league and taking home the MVP trophy for his efforts. While we likely won't see a repeat 50-touchdown performance from the now third-year superstar QB this year, he's definitely capable of putting up some huge numbers once again.
The Chiefs will have the best offense again and the defense, which ranked second-to-last a year ago, will likely struggle again this season. You can't get much worse on that side of the ball, but they'll need to improve if they want to get over the hump and take a trip to the big dance.
Los Angeles Chargers – 2018 Results: 12-4, lost in the divisional round
Philip Rivers is one of the best quarterbacks ever to play the game, but it's looking more and more likely that he'll never get a chance to play in a Super Bowl. Despite having loads of talent around him on offense - and even defense this season - it's hard to put a lot of faith in the Chargers after being bitten so many times. On paper, this team is as talented as any other in the NFL.
On the field, they're a mixed bag whose performance will be either mediocre or exceptional. I want to say this team has a better chance than most are giving them this season, but until they can prove history wrong, it's hard to see anyone being right when picking them to survive the AFC gauntlet in January.
Oakland Raiders – 2018 Results: 4-12, missed playoffs
The Raiders are playing their final season in Oakland this year before heading out to Las Vegas. And honestly, is there any city that's a better fit for Jon Gruden and the Raiders? If only Hard Knocks would've waited one year to cover next year's training camp, but regardless, how's the team looking this season?
Well, Antonio Brown joined the team and is now saying he's going to retire if the NFL doesn't allow him to wear his old helmet. That's really all I need to say, so go ahead and cross off the Raiders from doing anything significant this year because the only thing they'll compete for is the title of "Team with the most drama" and they're already miles ahead of the rest of the league.
2019 NFC East Preview
Dallas Cowboys – 2018 Results: 10-6, lost in the divisional round
Now, we turn our attention to the NFC, so how bout them, Cowboys? After winning the division last season, they are predicted to finish a close second behind the Eagles this season. Head coach Jason Garrett enters the last season of his contract and owner Jerry Jones said he believes Garrett is his guy, but for how long?
The team is exceptionally talented on the offensive side of the ball, and hey, Jason Witten even unretired after being terrible on Monday Night Football (he was definitely no Romo). I think the Cowboys definitely make the playoffs but how far they go is about as uncertain as Garrett's remaining tenure and Witten's future prospects in broadcasting.
New York Giants – 2018 Results: 5-11, missed playoffs
The Giants bid farewell to top 5 wide receiver Odell Beckham Jr. during the offseason, and his production will be greatly missed, especially with quarterback Eli Manning entering the twilight years of his NFL career. Daniel Jones was drafted sixth overall, and the team wants him to be the franchise quarterback of the future.
Manning will likely start the season, but after the Giants start to lose several games, Jones will take the job. The team still has a lot of work to do on both sides of the ball before they can be considered a contender. However, if you play fantasy football, then you need to draft Saquon Barkley because he'll likely get 400+ touches this season and finish as the top scorer in PPR leagues.
Philadelphia Eagles – 2018 Results: 9-7, lost in the divisional round
Dilly dilly because it's time to talk about Philly Philly! Perhaps the NFL's best insurance policy and Super Bowl LII magician finally left the team, so the Eagles' success this year will squarely fall on the back, ACL, LCL, ribs, and wrist of Carson Wentz this season. At least his shoulders appear resilient, but the rest of his body has made all Eagles fans wary of their franchise quarterback.
Wentz is exceptional when healthy, but this teams' odds of winning it all need to be kept in reality because he needs to prove he can last a full season before you go all in. They are the division favorites and a Super Bowl contender right now, but if he goes down, then all bets are off.
Washington Redskins – 2018 Results: 7-9, missed playoffs
I'll be honest: I thought the Redskins would be much worse than they were last season and despite losing Alex Smith to what could be a career-ending injury, the team still managed to finish near the middle of the pack. Something tells me they'll win six or seven games this season with rookie quarterback Dwayne Haskins coming in.
Colt McCoy and Case Keenum will challenge for the starting job, but you can only get so far with so much mediocrity which means believing in even an 8-win season would be rather generous.
2019 NFC North Preview
Chicago Bears – 2018 Results: 12-4, lost in the wildcard round
Da Bears were one of the NFL's biggest surprises last year after Mitch Trubisky took a significant leap during Matt Nagy's first season as head coach in Chicago. However, arguably the Bears biggest strength is with arguably the league's best player, Khalil Mack, who wreaked havoc last year despite missing a couple of games due to injury.
Chicago will have a top 5 defense again this season, but an injury to Trubisky before the season begins is a bit of a red flag. Even if this isn't an issue, he'll still need to take one more step if he wants to prove he's an elite quarterback, which can be proven by taking the team deep into the playoffs.
Detroit Lions – 2018 Results: 6-10, missed playoffs
Matthew Stafford, who was throwing for what seemed like 5,000+ yards every season, took a significant step back last year and ended the year with under 4,000 during Matt Patricia's first season as head coach. I expect this to change and Stafford to look like his former self.
But perhaps the biggest win for the Lions was signing defensive end Trey Flowers, who rejoins his former defensive coordinator from New England and could make a huge impact on defense. The Lions still have a ways to go, and I'm not sold on Patricia as a head coach, so tempering expectations with Detroit is probably your safest bet.
Green Bay Packers – 2018 Results: 6-9-1, missed playoffs
Matt LaFleur takes over as the head coach for the Packers after the team finally chose to part ways with long-time coach Mike McCarthy due to frustrations flaring between him, the front office, and future Hall of Fame quarterback Aaron Rodgers.
Look: The Packers will always be in the hunt as long as Rodgers is at the helm but keeping him off the turf and a stretcher has been a major issue for this team over the past couple of seasons, and I don't know if it's something LaFleur can fix in year one. Rodgers' production noticeably dipped last season and playing through injury over and over is likely a reason why. If that's the case again this year, then don't count on the Packers going very far.
Minnesota Vikings – 2018 Results: 8-7-1, missed playoffs
Kirk Cousins had a bit of a rollercoaster first year with the Vikings, but a lot of it wasn't his fault since the running game was atrocious last season with the team finished ranked 30th in rushing yards.
Dalvin Cook must stay healthy at running back, but if he does, then I think the Vikings win the division. Adam Thielen and Stephon Diggs were both top 10 receivers last season, but opposing defenses got really good at shutting both targets down as the season went on since there was no threat of a run game. The Vikings also had a top 5 defense last year, and I expect more of the same from that side of the ball this year. If they can get their Cook to the dinner table each week, then this team has a shot of going all the way.
2019 NFC South Preview
Atlanta Falcons – 2018 Results: 7-9, missed playoffs
The Falcons defense last year was a shell of its former self, ranking in the bottom five and as the worst since Dan Quinn took over as the head coach. However, most of the blame can be directed at an injury bug that hit three key defensive players - Keanu Neal, Ricardo Allen, Deion Jones - and forced each to miss all or most of the season.
Devonte Freeman essentially on played in two games, so getting your starting RB back is always nice. Even without a running game, Matt Ryan led an aerial assault complete with Julio Jones and breakout rookie receiver Calvin Ridley, but the team will need a more balanced - and less predictable - approach to make the playoffs this season.
Carolina Panthers – 2018 Results: 7-9, missed playoffs
Cam Newton is coming off shoulder surgery, and he may be less effective than what we're used to seeing since his style of play from the quarterback position pretty much requires him to get hit more than most quarterbacks in the league. Here's another fantasy hot take: Running back Christian McCaffery may get even more touches this year because of Cam's limitations.
The defense, which finished middle of the pack last year, will jump back into the top third of the league after the additions of Bruce Irvin and Gerald McCoy. The biggest concern is receiving playmakers for Newton and whether someone can become the "go-to guy."
New Orleans Saints – 2018 Results: 13-3, lost in the conference championship
A season after getting absolutely robbed by the refs in the NFC Championship game, Drew Brees and the Saints march into the 2019 season with a chip on their shoulder. WR Michael Thomas and RB Alvin Kamara both had the best seasons of their young career last season, and I expect that to continue.
Kamara could even put up bigger numbers after Mark Ingram left to go to the Ravens, which means carrying the rock entirely falls on his shoulders now. The biggest question for the Saints is whether they can improve on defense (ranked 14th) and put last season's ending out of their mind - or channel it into motivation to push them over the hump. Regardless, expect the Saints to be among the top five best teams in the NFL in 2019.
Tampa Bay Buccaneers – 2018 Results: 5-11, missed playoffs
As great as I think Bruce Arians is as a head coach, I'm not sure if he's capable of fixing the Bucs in just one season. This team has serious problems all over the field and off it. Will fifth-year quarterback Jameis Winston finally get his act together? This is a contract season for him, so if he can't show he's worthy of being the franchise leader for the next 10+ years then this is likely the end of the road for the controversial former Heisman winner - and Fitzmagic won't be there to save the team this year (or give them false hope).
But it's not just Winton, both the offense and defense look rough on paper and outside Mike Evans (who has his own issues) this team lack talent across the board. This could be the NFL's worst team, which will result in a full rebuild for next season if that's the case.
2019 NFC West Preview
Arizona Cardinals – 2018 Results: 3-13, missed playoffs
The Josh Rosen era is one of the shorter ones I've seen in the NFL, but it's hard to blame the Cardinals from moving on after last season's ghastly play from their first-round pick a season ago. Especially when the team gets the first overall pick and selects Heisman Trophy winner Kyler Murray to be the new face of the franchise.
Make no mistake: Murray is an electric playmaker on his own that runs a 4.3 40-yard dash, but it'll be interesting to see if he can make the same throws at the next level. This team is a long way from competing for anything, and I think the Cardinals pick up 2-3 more wins this season and scare a couple of contenders along the way.
Los Angeles Rams – 2018 Results: 13-3, lost in Super Bowl LIII
Several years down the road, a documentary will be made on the Rams 2018 season after we find out exactly what went on behind closed doors as the team prepped for their Super Bowl run. Arguably the NFL's most all-around talented team took a step back during the playoff, but it was still good enough to make it to the big game (albeit with some help in New Orleans).
However, the Patriots exposed the Rams in the final game, holding the NFL's second-best offense to 3 points - the fewest ever for one team in Super Bowl history. The Rams are still the cream of the crop, and will likely be a top 3 team again, but I can't help but wonder what was going on with Todd Gurley, among others, late last season since that could negatively impact the team going forward.
San Francisco 49ers – 2018 Results: 4-12 missed playoffs
The 49ers' chances of doing anything last year died when quarterback Jimmy Garoppolo tore his ACL less than a month into the season. While Jimmy G didn't exactly "set the league on fire" in his three 2018 starts, he didn't perform terribly either, especially compared to what the team put in his place after he went down. RB Jerick McKinnon tore his ACL before even taking the field but is back, and the team added Tevin Coleman, which should be a nice 1-2 punch from the backfield.
The defense should improve too after adding Dee Ford and selecting Nick Bosa with the second overall pick. While the label of "contender" might still be a year or two away, it wouldn't be shocking to see San Fran double its win total from a year ago.
Seattle Seahawks – 2018 Results: 10-6, lost in the wildcard round
And finally, we round out the preview with the Seattle Seahawks. Head coach Pete Carroll enters his 10th season with the team and Russell Wilson, who signed a 4-year, $140 million deal (most per year in history) in the offseason, is coming off another exceptional season. RBs Chris Carson and Rashaad Penny were major contributors last season, allowing the Seahawks to lead the NFL in rushing yards.
The Legion of Boom is no more, and the defense is definitely the teams' biggest question mark. Apart from Bobby Wagner, the defense doesn't have any players to strike fear into opposing offenses, which should be enough to scare your bet - or at the very least - be enough to cause you to pause.