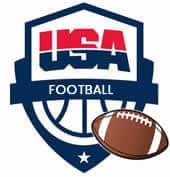 In 2020, the NFL is still planning for a September kickoff despite the ongoing COVID-19 contagion in the United States. The season will conclude on February 7, 2021, when the best teams that the AFC and NFC have to offer collide at Super Bowl 55 in Tampa, Florida's Raymond James Stadium.
To get you prepped for betting on NFL football, we've offered up our 2020-2021 season preview that includes resources to help you keep up with the odds for each NFL team as we head into another exciting year.
Super Bowl 55 Odds Entering the 2020-2021 NFL Season
Odds change weekly throughout the regular season, so to keep on top of them, you can visit any of the sportsbooks listed in our NFL Playoff betting guide, which includes recommendations from industry professionals for the best online sportsbooks offering competitive odds and legal access to USA bettors.
2020-2021 AFC East Preview
Buffalo Bills – 2019 Results: 10-6, made playoffs as the 5th seeded wild card team
Josh Allen enters his third NFL season hoping to improve off an impressive second year where he led the Bills to the postseason. He has a strong arm and an unusual preference toward running the ball that helps his offense control the clock. The defense appears positioned for another dominant effort that should result in the Bills finding themselves at the top of the AFC East when the season regular season concludes.
Miami Dolphins – 2019 Results: 5-11, missed playoffs
The Dolphins were able to secure University of Alabama quarterback Tua Tagovailoa with their #5 overall pick in the first round of the NFL Draft, but he must prove that he has overcome a devastating hip injury that he suffered during his final year in college. Ryan Fitzpatrick may retain the starting position at QB if Tua isn't ready to go week one.
The team is young across the board, and despite losing several games early on in 2019, they rallied to win 5 of their last 9 games, including a victory in the final week over the New England Patriots. Head coach Bryan Flores' no-nonsense approach seems to be working in Miami, but the team still looks to be in their development phase, and are not likely to make the postseason in 2020.
New England Patriots – 2019 Results: 12-4, won AFC East, lost to Tennessee Titans 20-13 in wild card round
The Bill Belichick era continues in New England, but Tom Brady has left town for Tampa Bay. It looked like the Patriots were prepared to roll out Jarett Stidham as their week one starter at quarterback, but they have recently signed former MVP Cam Newton for a bargain-basement price, and seem to have reloaded for the moment.
Newton brings a rushing element to the Patriots offense that was never present when Brady was under center over the last two decades. If Cam can stay healthy, perhaps his addition can ignite a new era in Patriots dominance? Although we're not exactly sure what to expect from them in 2020, Belichick and the Patriots always field a quality product, and we expect the same this year. New England should be able to secure a wild card spot.
New York Jets – 2019 Results: 7-9, missed playoffs
QB Sam Darnold and Head Coach Adam Gase could be on their last legs with the Jets after only three seasons. La'Veon Bell is still a viable offensive threat but there's not much more meat on the bone for the Jets. They are almost entirely supported by the defense and are not expected to make much on an impact in 2020. Expect them to miss the playoffs once again and perhaps even win less than the seven games they amassed last season.
2020-2021 AFC North Preview
Baltimore Ravens – 2019 Results: 14-2, lost to the Tennessee Titans _ in the divisional round
Lamar Jackson enters his second full season of being the starter at QB, and is fired up for a shot at redemption after a shocking loss to the Titans in last year's playoffs. Jackson ran for over 1,000 yards last season and combined with RBs Mark Ingram and Gus Edwards to lead the league in rushing offense. Jackson was also able to dazzle with impressively accurate passes that devastated defenses that were expected another running play.
Speaking of defense, the Ravens are loaded and going to be difficult to score on in 2020-2021, especially when trying to surmount a lead that the offense is keen on establishing. The Ravens have a real shot at winning Super Bowl 55, and are placed just behind Kansas City in the pre-season odds. Expect them to win the AFC North.
Cincinnati Bengals – 2019 Results: 2-14, missed playoffs
Zac Taylor enters his second year as the Bengals head coach and looks to finally dismantle the core that former coach Marvin Lewis relied upon for years, dispatching long-term quarterback Andy Dalton and replacing him with #1 overall pick of the 2020 NFL Draft, Joe Burrow out of LSU.
Burrow will be surrounded by loads of talent with All Pro WR AJ Green returning from an injury that forced him to miss the entire 2019 season. He'll also have WR Tyler Boyd and RB Joe Mixon to take the heat off him during a rookie year that should see plenty of blitzing packages coming his way. Expect flashes of brilliance but plenty of struggles.
Cleveland Browns – 2019 Results: 6-10, missed playoffs
Odell Beckham, Jr. and Jarvis Landry are arguably the best WR duo in the game today and running backs Nick Chubb and Kareem Hunt are arguably the best combo at their position as well. That leaves third-year quarterback Baker Mayfield as the outlier that is potentially disrupting their equation for success. Mayfield appears to have the tools to win, but his indecisiveness allows defenses to react.
There is so much potential in Cleveland, but it must be noted that they are in an extremely tough division and the entire league is aware of the personnel that the Browns have on board. All teams take them seriously and the Browns need to step up and play big boy ball each week. They should have no problem improving on their six-win 2019 effort, which should place them in the wild card picture.
Pittsburgh Steelers – 2019 Results: 8-8, missed playoffs
Big Ben is back from injury and the Steelers are now firmly back in contention for the postseason in 2020. Now that there is an extra wild card spot in each conference, Pittsburgh is much more likely to make the playoffs in 2020. In fact, had this new rule been in place over the last decade, the Steelers would have made the postseason over than entire span.
Running back James Connor and WR JuJu Smith-Schuster are coming into 2020 with a clean bill of health as well, so they aren't going to have any problem putting points on the board. The defense is sound as well, and have the potential to propel the Steelers into the playoffs and beyond.
2020-2021 AFC South Preview
Houston Texans – 2019 Results: 10-6, lost 51-31 to the Kansas City Chiefs in the divisional round
The Texans appeared to have Kansas City on the ropes in the AFC playoffs, but the Chiefs quickly recovered and delivered a 20-point trouncing to the Texans, thus ending their season two games short of Super Bowl LIV. Deshaun Watson returns to lead the Houston offense but he will have to do so without the services of DeAndre Hopkins who is now with the Arizona Cardinals.
Houston is likely to take a step back this season and may have an issue reaching the NFL Playoffs with such a contested field in the AFC. They're no slouch either, and should finish no worse than .500 on the season
Indianapolis Colts – 2019 Results: 7-9, missed playoffs
The Colts are now entering their second season without the retired Andrew Luck, and are attempting to replace him with veteran QB Philip Rivers who is playing outside of a Chargers uniform for the first time ever as a professional. TY Hilton and Marlon Mack at WR and RB, respectively, remain in the lineup and are sure to continue producing stats, allowing the Indianapolis offense to advance the ball with ease.
There could be some growing pains, but we doubt it. Rivers is a gamer, and the oddsmakers agree, with many expecting the Colts to reach the postseason in 2020, possibly winning the AFC South outright.
Jacksonville Jaguars – 2019 Results: 6-10, missed playoffs
The quarterback carousel continues in Jacksonville as Nick Foles is now off the team and Gardner Minshew has taken over the starting role. Leonard Fournett quietly had a very good season last year and will continue to provide the foundation for the Jaguars' offense. DeDe Westbrook and Minshew will need to connect early and often to create the balance Jacksonville will need to succeed.
The defense that was so dominant a couple of years ago looked leaky and pedestrian last year and will need to improve significantly if the Jaguars are going to be competitive in 2020. We expect them to finish at or worse than they 6-10 record from a year ago.
Tennessee Titans – 2019 Results: 9-7, lost 35-24 in the AFC Championship Game to the Kansas City Chiefs
Ryan Tannehill proved he was the answer the TItans needed at quarterback and the team has rewarded him with a big contract and vote of confidence. Marcus Mariotta is now with the Raiders so there is no one looking over Tannehill's shoulder. It is his team, and he and bruising running back Derrick Henry create a perfect balance that has defenses on roller skates.
Tennessee brings plenty of defensive beef to the table, and prefers to wear down their opponents in low-scoring affairs where they control the clock. We expect Tennessee to win the division, but need to come up with an answer for Kansas City in the playoffs.
2020-2021 AFC West Preview
Denver Broncos – 2019 Results: 7-9, missed playoffs
The Broncos still sport possibly the best defense in the NFL led by linebacker and former Super Bowl MVP Von Miller, and now they have added more weapons to the offense to light up the scoreboard and Mile High Stadium. Former Charger Melvin Gordon now adds a multi-dimensional presence to Denver's backfield after years of elite-level play in San Diego and LA. They have also drafted phenom WR Jerry Jeudy out of Alabama and we expect things.
The biggest question we have is whether second year Drew Lock will build off of last year's performance. If so, Denver has the potential to improve upon last years 7-9 record and place themselves among the AFC's 2020 playoff contenders.
Kansas City Chiefs – 2019 Results: 12-4, won Super Bowl 54
Patrick Mahomes signed the largest money contract in the history of sports during the offseason and will be with the Chiefs for the next twelve years. That is not good news for the NFC West as Mahomes is on a path to become the greatest to ever throw a football if he can continue on his current trajectory. Elite tight end Travis Kelce has also been resigned, keeping together the essential nucleus of Kelce, Mahomes, and standout wide receiver Tyreek Hill.
The question is not will the Chiefs make the playoffs. They will. The only question is will they repeat as Super Bowl champions, and the answer is yes. Unfortunately, they will likely have to face the Ravens and then the 49ers again to do so.
Las Vegas Raiders – 2019 Results: 7-9, missed playoffs
2020 will mark the debut of the Las Vegas Raiders as they will begin playing their home games at the newly constructed Allegiant Stadium. Jon Gruden seems to be trying to construct a team that has depth across the board, similar to a Belichick roster, where everyone buys into the program and egos are checked. They have yet to achieve a playoff appearance during his second tenure with the team as head coach, but he is under contract for several more years so he's got the midnight oil burning trying to earn another title.
Despite the tireless efforts of Gruden, and the talent of running back Josh Jacobs who is coming off of an impressive rookie effort, we expect the Raiders to finish at around the same mark of 7-9 that they posted in 2019. Now that they've finally arrived in Las Vegas, it is only a matter of time before Gruden is on the clock as the city loves a winner, and it hasn't been happening frequently enough.
Los Angeles Chargers – 2019 Results: 5-11, missed playoffs
Philip Rivers has left the building to go play with the Colts, and now they've drafted 6'6" 238 lb quarterback Justin Herbert out of Oregon with the 6th pick in the first round of the 2020 NFL Draft. Veteran Tyrod Taylor is currently listed as the starter on the depth chart, suggesting that this is rebuilding year for the Chargers. They have also lost RB Melvin Gordon to the Broncos. Although the remarkable running back Austin Ekeler is still on board, we don't expect much from LA in 2020, and predict that they will finish at or around their 2019 win total of five.
2020-2021 NFC East Preview
Dallas Cowboys – 2019 Results: 8-8, missed playoffs
The Cowboys have parted ways with head coach Jason Garrett who has been on the Dallas sidelines in a number of roles for the past thirty years. Now they bring in re-tread Mike McCarthy who most recently had the Packers tanking but will at least provide some fresh blood in Texas. Dallas absolutely has enough talent on board to win games in the NFL, they just tend to screw up the requisite amount to finish just short of the playoffs.
Perhaps 2020 is the season that the Cowboys can put it all together and make some noise, but the first step is to win the division and get beyond the Eagles. There is the significant chance that McCarthy was a bad hire, and it should be evident early on during his time with the team. Packers' QB Aaron Rodgers complained of McCarthy's inability to keep up with current offensive trends, and archaic tactics are the last thing Dallas needs to be employing at this point.
New York Giants – 2019 Results: 4-12, missed playoffs
The Giants bid farewell to top 5 wide receiver Odell Beckham Jr. during the offseason, and his production will be greatly missed, especially with quarterback Eli Manning entering the twilight years of his NFL career. Daniel Jones was drafted sixth overall, and the team wants him to be the franchise quarterback of the future.
Manning will likely start the season, but after the Giants start to lose several games, Jones will take the job. The team still has a lot of work to do on both sides of the ball before they can be considered a contender. However, if you play fantasy football, then you need to draft Saquon Barkley because he'll likely get 400+ touches this season and finish as the top scorer in PPR leagues.
Philadelphia Eagles – 2019 Results: 9-7, lost to the Seattle Seahawks 17-9 in the wild card round
Although the Eagles suffered injuries at nearly every offensive position during the 2019 season, they still managed to rally behind a ragtag starting roster and win the AFC East. We expect them to experience improved overall team health in 2020 and believe they will win the division again.
QB Carson Wentz, RB Miles Sanders, and TE Zack Ertz are the nucleus of the Philadelphia offense and are all returning in 2020 with the intent to improve, winning ten or more games and capturing the AFC East. Their success is largely dependant upon the health of QB Wentz, as he has yet to complete a full season. 16 games out of Wentz could change the entire NFL playoff outlook.
The Washington Football Team – 2019 Results: 3-13, missed playoffs
The Washington Football Team now has a quarterback competition on their hands, with Alex Smith returning from injury and Kyle Allen coming to the team in free agency from Carolina. They also have second-year quarterback Dwayne Haskins on board but so far he has not played well and we doubt that he can beat out Smith or Allen in training camp.
The Washington Football Team is expected to perform at or near the same level as last year, but they have the potential to do more if Smith or Allen can play well and feed the ball to future Hall of Fame running back Adrian Peterson. He still has a few totes left in him, so they may as well give them to him as the team tries to build an identity and prepare for the future.
2020-2021 NFC North Preview
Chicago Bears – 2019 Results: 8-8, missed playoffs
Although the Bears still sports one of the nastiest defensive units in pro football, the offense is still going through growing pains with QB Mitch Trubisky, and the team has signed Nick Foles as a potential answer. It will be interesting to see if Foles can become the starter and officially end the Trubisty era. Mitch has shown signs of brilliance but not enough, and Chicago is starting to feel the pain of select him several picks higher than Kansas City's Patrick Mahomes.
If Foles can come in and establish an offensive rhythm that can put a few points on the board, then the Bears have a chance to finish with more wins than losses. Second-year running back David Montgomery has proven that he can be an effective dual-threat and needs to be given more looks in an offense that struggles to score. Expect them to miss the playoffs again.
Detroit Lions – 2019 Results: 3-12-1, missed playoffs
Although Matthew Stafford seems to always put up plenty of points, their defense cannot stop other teams from scoring at will and another pathetic season is on the horizon. There are a few weapons on the Lions offense, but without significant improvement this season, Detroit may be due for roster blowup and a rebuilding year or two. It sounds funny to suggest rebuilding, as they've historically been pathetic, but the time might have come to move on from Stafford and change directions.
If Detroit were to come anywhere near qualifying for the NFL postseason we'd be shocked, but stranger things have happened. How could you help but root for them if they make it? They're so pathetic it would almost be cute to see them compete for a title.
Green Bay Packers – 2019 Results: 13-3, lost NFC Championship Game 37-20 to the San Francisco 49ers
Head Coach Matt LaFleur and QB Aaron Rodgers established an instant connection during the 2019 season that saw them reach the NFC Championship game where they ran into the buzzsaw of the 49ers, who handily defeated them twice during the year.
They've now got two games worth of film on San Francisco to help them prepare, because the Niners seem to be the only thing in the way between Green Bay and the Super Bowl. Although there is a lot of premium competition in the NFC, the Packers should be able to overcome and finish at least in the final eight teams.
Minnesota Vikings – 2019 Results: 10-6, lost to the San Francisco 49ers 27-10 in the divisional round
QB Kirk Cousins, RB Dalvin Cook, and WRs Adam Thielen and Stephon Diggs combine to make a formidable scoring machine, and we expect more of the same in 2020. Strong safety Harrison Smith roams the defensive backfield, daring opposing WRs to cross his path and delivering punishing blows to even the most massive running backs.
If the Packers were not also in the NFC North, the Vikings would easily claim the top spot. The Vikings also have the ability to overcome slow starts and play playoff spoiler as they did in 2019, so they have the potential to sneak up and shock the entire league with deep postseason effort.
2020-2021 NFC South Preview
Atlanta Falcons – 2019 Results: 7-9, missed playoffs
Veteran QB Matt Ryan and All-Pro WR Julio Jones will lace them up once again and hit the gridiron with championship intent, but have they run out of gas? They've added free agent RB Todd Gurley from the Rams but his longevity is in question. Atlanta can put up points, but keeping the other team from scoring more is their issue.
Despite so much doubt about their potential, the Falcons are still less than a handful of years away from a Super Bowl that they let slip away to the Patriots. Gurley is also suffering from championship defeat blues, so perhaps his combination with Jones and Ryan can reverse everyone's mojo. We doubt it, but there's no denying that Atlanta has a lot of proven talent on their roster.
Carolina Panthers – 2019 Results: 5-11, missed playoffs
Cam Newton is now with the Patriots and the Panthers have signed Teddy Bridgewater as their new starting quarterback. Teddy was impressive in relief of the Saints Drew Brees last year and now takes the reigns of an offense that includes the most effective offensive weapon in football today, running back Christian McCaffery.
The defense is more than serviceable and can keep scores low enough for Bridgewater, McCaffery, and company to overcome other teams. The only real question is will the new roster of players, combined with a new offensive system with first-year head coach Matt Rhule. The Panthers may need a year of seasoning before they are ready to pounce.
New Orleans Saints – 2019 Results: 13-3, lost to the Minnesota Vikings 26-20 in the wild card round
Drew Brees and the Saints are cocked and ready for a 2020 campaign that should lead them deep into the NFL Playoffs. Brees is not getting any younger, but his star-studded offense aided by WR Michael Thomas, and RB Alvin Kamara is still firing on all cylinders and are showing no signs of slowing down.
The Saints added WR Emmanuel Sanders who is an incredible route runner, but how much impact he will have on the offense could be minimalized by other weapons and Brees tendencies to spread the ball around. The defense is going to allow a lot of points, but more often than not, the Saints will score more. They should have no problem winning the NFC South division.
Tampa Bay Buccaneers – 2019 Results: 7-9, missed playoffs
Bruce Arians is all-in for his second year as a head coach in Tampa as he has decided not to re-sign quarterback Jameis Winston and has brought in Tom Brady and TE Rob Gronkowski. With Brady running an Arians coached offense with Gronk, Mike Evans, and Chris Godwin at his disposable, it's easy to see why oddsmakers have suddenly taken a lot of interest in the Buccaneers.
The defense is in pretty good order as well, with a nice balance of veterans and youngsters. Brady will be 43 when the season begins, so the clock is running for an NFL Championship, something the Tampa Bay area has not seen since 2003. we predict a wild card spot for the Buccs.
2020-2021 NFC West Preview
Arizona Cardinals – 2019 Results: 5-10-1, missed playoffs
Second-year QB Kyler Murray looks to take the Cardinals tot he next level after a rookie campaign that showed he has the makeup of a top-tier signal-caller in the NFL. The team managed to secure the rights to stud wide receive DeAndre Hopkins from the Texans for a steal, creating the potential for one of the best QB to WR combos in the league.
The NFC East will be highly competitive in 2020, with four teams that have serious potential to advance to the NFL Playoffs. Arizona has an uphill battle this season, but if everything gels at once, don't be surprised to see the Cardinals emerge as a real threat.
Los Angeles Rams – 2019 Results: 9-7, missed playoffs
The Rams present a bit of a quandary. They are loaded with top-level talent across the board but perhaps they suffered a post-Super Bowl slump after losing to the Patriots in 2018. They were competitive enough to compile a winning record but missed the playoffs in the stacked NFC West division.
LA will again field an incredibly talented team but will be missing RB Todd Gurley who is now with the Atlanta Falcons. That could be a good development since it will free up a lot of cap space and he seemed to have lost a step last season. Because there is now an extra wild card spot in 2020, the Rams have a shot at making the postseason.
San Francisco 49ers – 2019 Results: 13-3 lost Super Bowl 54 31-20 to the Kansas City Cheifs
After a season where the 49ers lost the Super Bowl, many still have questions about quarterback Jimmy Garoppolo. There's no question he has a lot of value to the team. His return from a 2018 injury caused the Niners to flip the scripts and go from a 4-12 team to a 13-3 team that secured the #1 seed in the NFC.
Still, Garoppolo has many mechanical issues, the worst of which is holding on the ball too long. The offense lost WR Emmanuel Sanders and RB Matt Brieda to free agency but still have plenty of firepower to impose their will on the ground which will open up the passing game that features TE George Kittle who signed a massive contract extension in the offseason. Mix in a stacked defense with plenty of depth led by second-year standout defensive end Nick Bosa, and San Francisco appears to have the tools for another Super Bowl run.
Seattle Seahawks – 2019 Results: 11-5, lost to the Green Bay Packers 28-23 in the divisional round
Seattle Seahawks. Head coach Pete Carroll enters his 11th season with the team and Russell Wilson, who signed a 4-year, $140 million deal two years ago is ready for another run at the Lombardi. Wilson will once again head up an offense that leans heavily on the run and seems to always have luck on their side.
Although the team has seen a lot of turnover on the defensive side of the ball, the Legion of Boom is still intact and is capable of holding the best teams in the NFL to no minimal point production. They narrowly missed out on a playoff bye week last year and are hungry to climb back to the top of the NFC.