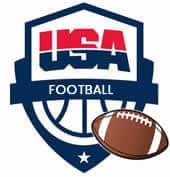 In the United States of America, the National Football League is the turkey, and all the other sports are the side dishes.
And although the NFL reaches its peak viewership and betting action during the playoffs and for the Super Bowl, watching and betting on professional football while eating dinner with the family on Thanksgiving Day has become one of the great traditions in all sports.
If you're looking for the best legal online sportsbooks for Thanksgiving football, then we have you covered, so you don't have to keep searching online and can spend more time on what really matters this holiday season: Family and NFL football betting.
The Best Online Sportsbooks to Bet On Thanksgiving NFL Football Games
We've reviewed each of the following destinations and can confirm each one is legal, safe, and payouts are guaranteed on all winning bets. In addition, each one offers large welcome bonuses for signing up in addition to the fairest and most competitive betting odds in the industry. We recommend these bookmakers as the best USA sportsbooks out there.
Top Rated US Friendly Sportsbooks


To Bet On NFL Thanksgiving Day Games
Thanksgiving Day Football Betting Odds
The NFL has been hosting Thanksgiving Day games since the league was founded in 1920, and today, the Detroit Lions and Dallas Cowboys host the first two games and the third game is a match between two teams decided on when the league sets the schedule before the start of the season.
This year's matchups feature rematches of division rivals who already met earlier in the season. There are multiple popular NFL bet types that can be made, below we will show you the projected totals, money line, and spread when they become available.
Chicago Bears @ Detroit Lions – 12:30pm ET, FOX
Last year the Bears were able to beat the Detroit Lions on Thanksgiving day by a touchdown. This year the Bears are expected to be even better and could make a possible Super Bowl run if things go right for the young team.
The Lions have long relied on the strong arm of their quarterback Matthew Stafford. The Bears are known for their defense and the punishment they unleash on NFL quarterbacks. This will be a tough game for the Lions and their quarterback. Stafford's experience could make this game closer than it looks on paper.
Odds
Spread: Bears (-1.5)
Win: Bears (-125)
Total: O 38.5 (-115)
Buffalo Bills @ Dallas Cowboys – 4:30pm ET, CBS
Any Cowboys fan will tell you why they will win the Super Bowl this year, but oddsmakers are not hearing it. The Cowboys have a young offense and should put up a lot of points this year with Zeke and Dax. The Cowboys are always a good team to watch and even if you love them or hate them, they are still considered America's team.
The Bills have been able to string together a few wins this preseason and that momentum could carry over into the regular-season opener against the NY Jets. Oddsmakers don't believe in the Bills and have them ranked in the bottom 5, based on odds to win the Super Bowl.
Odds
Spread: Cowboys (-7)
Win: Cowboys (-300)
Total: O 44.5 (-110)
New Orleans Saints @ Atlanta Falcons  – 8:20pm ET, NBC
Last year the Saints rolled over the Falcons on Thanksgiving day. This year the dirty birds will be looking to settle the score. Unfortunately, the Saints are one of the most electric offenses in the NFL with Drew Brees, Alvin Kamara, and Michael Thomas. The Falcons have some firepower too with Julio Jones and Matt Ryan but they are predicted to be a middle of the pack team. This game has the potential of being the highest-scoring Thanksgiving day game.
Odds
Spread: Saints (-7)
Win: Saints (-300)
Total: ) 49.0 (-105)
Results From NFL Thanksgiving Day Football 2018
The 2018 NFL Thanksgiving day games turned out to be a reflection of the 2018 NFL season. Going into the holiday season the Saints are projected to go deep into the playoffs, the Redskins were looking good until QB Alex Smith broke his leg, and the Chicago Bears are dominating the defensive side of the ball while making a playoff bid. The biggest surprise on Turkey-day would have to be the Bears pulling out a win with their starting QB Mitch Trubisky sitting on the bench due to a shoulder injury.
Chicago Bears: 23 @ Detroit Lions: 16
Washington Redskins: 23 @ Dallas Cowboys: 31
Atlanta Falcons: 17 @ New Orleans Saints: 31
What to Keep in Mind when Betting on the Thanksgiving Games
The smartest bets are educated predictions. Unfortunately, betting is not an exact science and even the most educated people will not always win.
However, learning about teams, injuries, and recent performance does give you a great advantage when betting, and if you can continue to make educated bets, you will win more than you lose.
Here are some things to keep in mind when betting on any of the three Thanksgiving NFL matchups this year.
Recent Performance – Find out if any team is on a hot or cold streak and why. A better record doesn't paint the whole picture, but how a team has performed recently can be worth a thousand words.
Rivalry Games – Teams play better against opponents they have a long history of hating each other, which makes the games closer and harder to predict.
Thanksgiving Favorites – Since the NFL adopted a third game on Thanksgiving, favorites have a 68% win-rate against the spread.
Turkey Day Fatigue – All the teams playing on Thanksgiving will have a short week to prepare for Thursday's games, meaning less time to prepare and rest up, which is one theory to why favorites, the perceived better team, dominates on Turkey Day.
Bet All Three Games – Instead of betting money on one game for Thanksgiving, consider splitting the same amount up into three separate bets. Betting on more lines increases your chances of winning. Otherwise, you could be done for the day before you've even had dessert.
Use Trusted Sportsbooks – Each of the sportsbooks we offer here have been reviewed by our staff and are the most trusted brands in the sports betting world. Play it safe by choosing one of these, so you are guaranteed to receive a payout on a winning bet.
How to Choose a Legitimate Online Sportsbook For Thanksgiving Football Betting
When we review online sportsbooks to check their legitimacy, there is a list of things we looked for to ensure each one is the best place to bet on Thanksgiving NFL games and all sports and events in general. Here are the guidelines we used to verify each of the sports betting sites.
Is legally licensed, regulated, and holds current compliance certifications
Has a solid reputation among its users
Provides plenty of banking options
Caters specifically to USA-based players and helps them succeed
Knowledgeable and helpful customer support
Features current software, operating seamlessly on any device
Provides numerous betting lines and odds on a variety of sports
Has live betting and prop betting features as well as mobile betting options
Is committed to safety and will keep you secure
Contains a UI that runs quickly, updates in real-time, and operates smoothly
These criteria are exactly what we're looking for when we create our list of best USA online sportsbooks and our preferred USA mobile sportsbooks and is what you should be looking for with any legitimate sportsbook.
If you're looking for the best sportsbook to bet on Thanksgiving Day football, just remember that we've done all the heavy lifting for you.
Thanksgiving weekend also includes some of the most heated college football rivalries. If you want more information about betting on the NCAAF then check out our page covering college football betting sites for USA residents.
Finally, for more in-depth information on all the legal online sportsbooks we've verified, check out our comprehensive reviews on US friendly sportsbooks.
You can also feel free to read our comprehensive reviews on US friendly sportsbooks.