Use Cash App To Deposit Funds At The Following USA Friendly Sportsbooks In 2023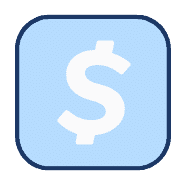 Cash App is a service that is offered to residents of the United States and is used to transfer funds back and forth. However, the service has recently undergone some enhancements that make online bet funding a reality, and many of the best sports betting sites can now indirectly – but easily – support Cash App deposits and withdrawals.
In fact, USA players have three different ways they can use Cash App transactions to deposit funds into their online sports betting account, though not each method works at each site.
In the following Cash App betting guide for 2023, we'll explain how and where you can use the service to top off your account and claim same-day payouts. When it comes to online sports gambling, Cash App is cash apropos!
Best USA Online Sportsbook Where You Can Deposit Using Cash App In 2023

While every reputable USA sportsbook site accepts Bitcoin and can thus be used with Cash App, only Bovada allows for three different ways to handle all your online betting banking with the service: Bitcoin, vouchers, and MatchPay.
At Bovada, Bitcoin deposits are always a great option, and CashApp makes buying and transferring BTC easier than ever. Bovada even offers a free Premium Bitcoin-Exclusive Membership upgrade that gives players even bigger bonuses for BTC deposits.
However, if you're not into crypto, Bovada Cash App support is also available through sports betting vouchers and the innovative MatchPay third-party service. Currently, vouchers and MatchPay are exclusively supported by Bovada Sportsbook, and using either system is simple and straightforward.
Top Rated US Online Sportsbooks Accepting Cash App Payments In 2023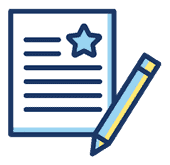 Because you can now buy Bitcoin with Cash App, every single US-friendly sportsbook site we recommend can accept BTC deposits and withdrawals made via the Cash App platform.
This is a real game-changer in the industry! However, if you're a member at Bovada specifically, you can also use Cash App with vouchers or the third-party MatchPay service to load up your account and claim rapid, fee-free payouts!
What Is Cash App?
Cash App is a mobile P2P – or person-to-person – payment platform that functions similarly to PayPal, Venmo, Zelle, and other systems. The service was developed by Square, Inc., and launched in 2013 under the Square Cash banner before being rebranded.
As of Q3 2021, there are roughly 37 million Cash App users. Despite that, Cash App is currently limited to US and UK users, and as such, it cannot be used to make payments to (or receive payments from) any other country. This makes it – on its face – a non-viable option for things like offshore US sports betting funding.
However, with the recent allowance for Bitcoin trading via Cash App – as well as its compatibility with online voucher and MatchPay options – it has become a legitimate way to move money into and out of your sports betting account.  
How To Fund Your USA Sports Betting Account With Cash App In 2023
Depending on the US-legal online sportsbook you choose, you have three solid options for how to use Cash App for sports betting banking. The most widely accessible of these is using Cash App to buy, trade, send, and receive Bitcoin.
Because all the best-rated United States sportsbooks operating offshore support BTC, this allows anyone to use Cash App to acquire Bitcoin and then send the crypto to their betting sites of choice.
Of course, if you're not interested in cryptocurrency, you can also use Cash App to buy and sell sports betting vouchers or employ the MatchPay service.
Please note, though, that these latter two options are currently exclusive to Bovada Sportsbook, as no other top vendor has deployed similar payment options to date.
Using Cash App With Bitcoin

The way most US online bettors will use Cash App to top off their bankrolls and claim payouts is by going the Cash App-Bitcoin route. Cash App is the only popular P2P app that allows its users to buy, trade, and send BTC off-platform.
This means that Bitcoin purchased or received through Cash App can be sent directly to any online Bitcoin sportsbook BTC address in mere minutes. Further, Bitcoin Cash App purchases do not require buyers to wait 5-10 days like typical exchanges.
Once you sign up for Cash App and verify your identity (just download the Cash App iPhone or Android app and follow the simple instructions), choose the Bitcoin option from the home screen, buy some BTC, and you're ready to go.
Follow These Steps To Use BTC With Cash App
After that, here's all you need to do to get your betting account funded with Bitcoin ASAP:
Visit any USA sportsbook site featured here by following the links on this page.
Click/tap the "Sign Up" or "Join" option and enter in all required personal information. Be sure to use your real, verifiable data. All connections are SSL and TLS encrypted for your safety, and your private info is never sold or shared.
Choose the Bitcoin payment option and copy down the site's Bitcoin sending address.
Open your Cash App application and select the Bitcoin "Send" option. Enter in the above BTC address, plug in the amount of BTC you wish to transfer, select an optional enhanced Bitcoin bonus if you wish, and submit the transaction.
CashApp BTC transfers take 15-45 minutes or so, depending on Bitcoin blockchain network congestion and market trading volume. There are no fees assessed by your sportsbook for BTC deposits.
You can request same-day payouts – also with no added fees – by visiting your site cashier, selecting the BTC withdrawal option, and plugging your Cash App Bitcoin wallet address into the requisite field, along with the amount of money you'd like to claim.
As with deposits, Cash App BTC payouts take 15-45 minutes to show up once your book authorizes the withdrawal. Most times, this authorization is automatic and instant. Bitcoin withdrawals are the only guaranteed same-day Cash App payout options at legal online sports betting sites for US players.
Note: Currently, Cash App is Bitcoin-only, as the platform supports no other crypto coins. If you wish to use a different crypto option for bet funding – such as Litecoin, Ethereum, Dogecoin, etc. – you will have to go through online crypto exchanges rather than the Cash App BTC exchange.  
Cash App Sports Betting Vouchers
At Bovada, Cash App can be used without crypto to fund your online sports betting and claim winnings when it's time to withdraw. The most common way Bovada members do this is by using the site's sportsbook voucher option (aka player transfer).
Bovada vouchers allow site members to buy and sell account balances between one another privately via the use of voucher codes. This, in turn, allows members to use P2P instant-pay apps such as Cash App (as well as PayPal, Venmo, etc.), as these are technically private transactions between individuals, not between bettors and Bovada directly.
To buy a sportsbook voucher with Cash App, follow any link here to sign up at Bovada, and then complete these steps:
Select the voucher deposit option from the Bovada cashier page.
Head over to the Bovada Community page or member forum area and look for a betting voucher for sale. Be sure that the ad specifies Cash App as an accepted P2P option by the seller.
Contact the seller using on-site chat/messaging options and arrange to buy the voucher code.
Send the money for the code to the seller using Cash App as normal.
Once the seller receives payment, the code will be released to you ASAP.
With your online gambling voucher code in hand, head back to the Bovada Cashier page and choose the voucher deposit option. Enter the code here. You may also choose an optional sportsbook bonus at this time.
The code will be instantly credited to your account with the funds specified, and there are no added fees.
Claiming voucher payouts works the same way, but in reverse. As a voucher code seller, here's what you'll need to do:
At the Bovada cashier, select the voucher payout option and enter in the amount of money you'd like to pull out.
Bovada will email your voucher code to you at your email address on file within your account.
Once you receive the voucher, visit the Bovada Community page or member forum, and post your voucher code for sale. Make sure to include the fact that you accept CashApp transactions.
When another member contacts you to purchase your voucher, give them your Cash App username and await receipt of the funds.
Once you receive your money, release your voucher code to the buyer ASAP. Bovada penalizes voucher sellers who neglect to release their codes in a timely manner.
Same-day payouts are available about 70% of the time when using Cash App with Bovada Vouchers, as this is dependent on member demand. Remember, the only guaranteed way to claim same-day payouts every time is to withdraw in Bitcoin or another supported cryptocurrency (though only BTC can be sent to your Cash App account).
Using Cash App With MatchPay Transfers

MatchPay is a third-party service that's exclusive to Bovada, and you can learn everything there is to know about the platform at our MatchPay sports betting deposits page.
The short version is this: By using MatchPay, US-based online sports bettors can buy and sell Bovada account balances between one another to facilitate deposits and payouts.
This works identically to the voucher system above, but it removes all the steps involved for buying voucher codes, posting vouchers for sale, etc. Instead, MatchPay handles all the legwork automatically.
Here's all you need to do to use MatchPay with Cash App at Bovada LV:
Sign up for Bovada by following any link on this page and enter in all required personal information.
Select the MatchPay deposit option from the site cashier.
A new window will pop up asking you to create a free MatchPay Trader account. You will need a working email address and mobile phone number, and both must be verified. The whole process takes just 3-5 minutes.
Once you're a MatchPay Trader, link your CashApp account to MatchPay (the service also supports other popular P2P apps like PayPal et al.) and enter the amount of money you'd like to deposit. You can also select an optional online sportsbook bonus during this step.
MatchPay now automatically "matches" you with another Bovada member who has signed up for the service and is looking to cash out.
Once the trade is concluded, you'll get a Cash App notification informing you of the fact, and your Bovada sportsbook account will be funded instantly and with zero fees attached.
Cash App withdrawals via the Bovada MatchPay service work identically to the above. Simply visit the site cashier, choose the MatchPay payout option, and you'll receive a notification that money has been sent to your Cash App account once MatchPay finds a buyer. That's all there is to it, and as with deposits, there are no added fees.
Because MatchPay is an automated process, you'll be able to claim same-day payouts with the service (via Cash App) roughly 90% of the time. Again, the only way to ensure same-day sports betting payouts every time is to use cryptocurrency exclusively.
Available Sports Betting Bonuses When Using Cash App
All legitimate sportsbook sites offer US players a bevy of bonus options for new members and returning members alike. Of course, each site features different sports betting promos as inducements to join, so it's worth shopping around to find the vendor with the best offers for your needs.
It's also worth joining multiple online USA sportsbooks to shop lines, as line shopping is the best tool in any bettor's arsenal for the purpose of maximizing their payout potential.
At any rate, the bonuses you can receive when participating in Cash App betting at the sites we recommend depend on the manner in which you use Cash App.
For CashApp Bitcoin deposits, you'll get the best possible bonuses, as all sites offer enhanced crypto bonuses for new member deposits and account reloads. These usually let you claim 2-3 times as much free money as standard bonuses. If you use Cash App with vouchers or MatchPay at Bovada, however, you'll only get the site's normal bonus offers.
Regardless of which sports gambling banking method and online sports betting bonus you claim, you should take a few minutes to understand the terms and conditions. Every bonus comes with rollover requirements that dictate how much you must wager before you can withdraw any associated winnings, and while these are always small and player-friendly (which is why we recommend that all members accept them), it's important to understand how rollover requirements work.
Advantages For Using Cashapp To Fund Your Sports Betting Accounts
 There are numerous advantages to using Cash App for online sports betting account funding, and this is true whether you use the Bitcoin option, the voucher option, or the MatchPay option. In total, here are the Cash App sports betting perks at the sites we recommend:
Cash App allows online gamblers to avoid any headaches imposed by the federal UIGEA banking regulation.
Cash App is the fastest way to buy and send Bitcoin, especially for new crypto users. No more 5-10-day waits for new Bitcoin bettors!
Cash App vouchers and MatchPay transfers allow players to grow their betting communities by helping one another fund their accounts and claim payouts quickly and safely.
Cash App Bitcoin deposits clear within 45 minutes on average.
Cash App voucher/MatchPay deposits have varying processing times, but once a buyer and seller are paired, the process is instantaneous.
Cash App payouts are guaranteed same-day via Bitcoin.
Cash App payouts are usually good for same-day withdrawals when used with vouchers/MatchPay.
Cash App has tens of millions of users, and because all the top sportsbooks accept the P2P payment option indirectly one way or another, a whole new user base of online gamblers now has easy access to the fastest payout sports betting sites in the industry.
Cash App P2P private transactions come with zero or minimal added fees, depending on whether you're using a linked bank account or linked credit card.
Cash App transfer limits are high enough for 99% of all bettors, though high rollers may be interested in bank wire or exchange-based crypto options.
Disadvantages For Using Cash App
Cash App sports betting isn't going to be perfect for everyone, and that's not unusual. There is no online bet funding method that's right for all players, which is why the top sites offer numerous options to comprehensively meet client needs.
These are the negatives to consider when using Cash App for online sports betting banking:
To use Cash App, you must download the P2P service and link up your financial account. Not all bettors want another online service/account to manage.
Cash App charges minimal fees on more types of transactions than competing P2P apps, making it a potentially more expensive choice for Bovada members using vouchers or MatchPay.
Cash App charges minimal Bitcoin exchange fees for buying/trading BTC.
Cash App sending limits and receiving limits may not be high enough for the highest rollers.
Only Bovada supports Cash App voucher and Cash App MatchPay transfers at this time.
Cash App is probably the least used of the four major P2P apps, which means voucher and MatchPay CashApp transfers could take longer than those using PayPal, Venmo, or Zelle.
Deposit – Credit/Debit Card, Wire Transfer, Cashier's Check, Voucher, MatchPay, PayPal, QB Direct, Zelle, Cryptocurrency (Bitcoin, Bitcoin Cash, Ethereum, Ripple, Tether, Litecoin, Cardano, Stellar)
Withdrawal – Wire Transfer, Cashier's Check by Courier, Cryptocurrency*
*The only way to withdraw your winnings within 24 hours
Disclaimer: Cash App is legal and safe to use for online sports betting. However, Cash App is not partnered with and does not endorse this or any other online gambling site.