USA Online Sportsbooks That Support credEcardplus Deposits In 2023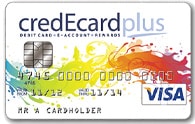 One of the most important parts about choosing your go-to online sportsbook is finding the best deposit and payout options to suit your needs, as different sites offer different banking methods.
The newest banking method on the market for US players is a service called credEcardplus, which is a fixed pre-paid card option that can be used anywhere Visa payments are accepted.
The main draw of using this platform, of course, is that unlike other credit, debit, and prepaid cards, it isn't just good for sportsbook deposits – you can also claim payouts via the service at select destinations that support withdrawals using this option.
Best of all, once your winnings are credited to your account, you can withdraw cash from US ATMs! For more about how to use credEcardplus to fund your online sports betting, our brief review will answer all your questions.
Top Rated US CredEcardplus Online Sportsbooks For 2023
What Is credEcardplus?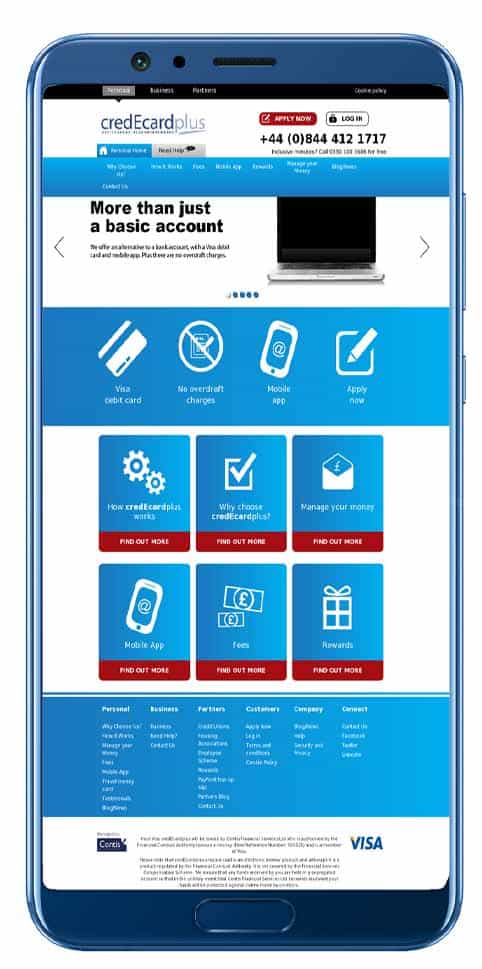 CredEcardplus is a service that replaces traditional bank accounts. Issued by the UK-based Contis Group (Contis Financial Services, LTD) and using a Visa backend, the platform allows account holders to use the card to receive wagers, reloads, bank transfers, and more.
Users can also withdraw funds off their cards at cash machines (ATMs), use them at retail points of sale, and even pay bills. Meanwhile, the entire service is accessible via iPhone and Android mobile apps or on the Internet via desktop or laptop computer.
When it comes to using credEcardplus as a sportsbook funding method, the card has several advantages. Mainly, as a pre-paid deposit option good for international use, it completely bypasses the sometimes-inconvenient US banking restriction known as the UIGEA, which can impede sports bettors from funding their accounts in a timely manner. As with Bitcoin sportsbooks, credEcardplus sportsbooks ensure timely, safe deposits and withdrawals.
Security Features
There are a number of enhanced safety features included with credEcardplus accounts. The system, in partnership with Visa, uses all the state-of-the-art banking security protocols you expect (like secure servers and SSL encryption), and the brand employs automatic fraud and money laundering checks on all transfers.
Additionally, the company does not share personal data with third parties outside the scope of its terms of service, guaranteeing you a private, safe financial experience when using this service to fund your offshore betting activities.
How To Use credEcardplus To Fund Your Online Sports Betting Account In 2023
Using this service to make deposits and withdrawals at online sports betting sites is a simple affair. Once you're signed up, there's really nothing to it, and you can use the card as you would any other.
The only thing to note about the platform is that any time you add funds to the card (or an outside vendor adds funds back to your card), you will incur a $40 fee.
CredEcardplus Deposits
Once you have a cardholder account, simply select the Visa deposit option at your sportsbook of choice and proceed as normal. You will enter your credEcardplus number just as you would a debit or credit number, enter the amount of your deposit, accept any sports betting bonuses you want, and submit your transaction.
The whole process takes about a minute, though it can take up to two days for your deposit to be credited at your sports betting site (though most transactions will show up in just a few hours).
CredEcardplus Payouts
For payouts, you will have to select a dedicated credEcardplus withdrawal option, and your winnings will be credited to your account within one or two days. However, it's important to note that not all US-friendly offshore sportsbooks currently support the service for withdrawals.
While each payout will necessarily come with a $40 charge from the card provider (not your sportsbook), it's worth it when you consider that you can then literally cash out via any US ATM. Outside of Bitcoin, this system offers the quickest way to withdraw your USA sportsbook payouts.
Pros And Cons Of credEcardplus
Pros:
Good wherever Visa is accepted
Cutting-edge SSL encryption standards
Can be used for sportsbook deposits and withdrawals
Customers aged 18+ accepted
High transfer success rates
Can use card to cash out at ATMs
Cons:
Requires a passport ID for US customers
Each load/reload incurs a $40 service fee
Not all sportsbooks offer credEcardplus payouts
Small monthly account management fee
CredEcardplus Sportsbook FAQs
To become an account holder, you must be at least 18 years of age.
Signing up can be done online. In order to successfully enroll, you will need to provide the following information:
Full name
Valid email address
Valid physical address
Valid phone number
Current international passport (for US customers)
Yes! It is legal to use credEcardplus at any sports betting website that accepts Visa deposits. However, you can only withdraw with the card at sites that explicitly list the service as a supported payout option.
As with most financial cards, you will have access to a customer rewards program. These include online discounts at various retailers as well as cash back rewards. You can access all your credEcardplus rewards options through your account's app or online portal.
For online sports betting, this funding method is a superior option compared against typical credit/debit options. This is due to its higher transfer acceptance rate and the fact that you can withdraw your winnings directly to your card (which is not supported via credit/debit).
While you can make Visa-branded deposits with this card at all the major online USA sportsbook sites, you cannot use the service to withdraw your winnings at every site just yet. For now, only a few of the top sites – like BetOnline and SportsBetting – offer payout support for this option, so keep that in mind when choosing your primary online sportsbook.
Disclaimer: credEcardplus is legal and safe to use for online sports betting. However, credEcardplus is not partnered with and does not endorse this or any other online gambling site.