How To Use Zelle To Bitcoin To Fund Your USA Online Sports Betting Accounts In 2023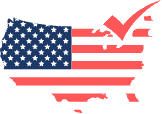 At most top-tier USA sportsbook sites, there are numerous sportsbook online deposit options to choose from. One of the newest methods that you'll come across is something called Zelle. No legitimate sportsbooks support Zelle directly, but you can actually use the service to fund any online betting account, provided the operator accepts Bitcoin (BTC) deposits (which is all of them) or vouchers/MatchPay (Bovada only for now).
To use Zelle effectively, you'll need to know how the payment service works and understand its limitations. However, once you do, you may find that Zelle is the perfect way to fund your sports betting account. Best of all, if you do any online banking at all, you probably already have full access to Zelle, so read on to find out how to use this perk to quickly and easily top off your sports betting bankroll.
Best USA Online Sportsbook Site Offering Zelle Deposits In 2023

Bovada always seems to take first place as the number-one sportsbook in the US. Since its founding in 2011, the company has kept up with rapid changes to the gaming industry and was one of the first sportsbooks that accept Bitcoin. Because of that, Bovada can call itself the very first Zelle sportsbook, too.
With support for dozens of sports and thousands of daily betting lines, Bovada is a great choice for new and veteran sports betting enthusiasts. And with Zelle-to-Bitcoin options along with sports betting vouchers and MatchPay, members can make same-day deposits and start betting on their favorite players and teams.
(Note: Bovada does not accept new members from the states of NV, NJ, NY, DE, and MD at this time.)
TopUS Online Sportsbooks That Support Zelle Deposits In 2023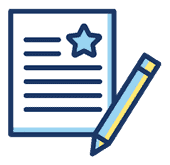 All major online sportsbooks that accept Bitcoin will let you effectively make Zelle-BTC deposits. If you're willing to do a little bit of legwork (which we explain below), you can easily use Zelle to fund any offshore betting site that accepts Bitcoin deposits.
You can do this safely and quickly, without having to wait the typical 5-10 days that regular crypto exchanges require. Bovada members can also use vouchers or MatchPay to make instant Zelle P2P deposits and withdrawals.
What Is Zelle?
Zelle is a peer-to-peer payment service that is owned by a consortium of major US banks. While it's only good for US-based transfers and can't be used to send money directly to offshore sportsbooks, you can use Zelle to purchase Bitcoin from private sellers via a private exchange or use it with sportsbooks that support P2P banking via sports betting vouchers or MatchPay.
Using Zelle in tandem with private exchanges is a quick way to buy BTC, and it allows first-time crypto users to access Bitcoin without the typical 7-10 day wait that sites like Coinbase levy on their customers.
This is especially important for sports bettors who often can't afford to wait a week or more before betting. If you don't want to use crypto, you can also use Zelle with vouchers or MatchPay (Bovada only).
How To Fund Your Online Sportsbook Account With Zelle In 2023
It is simple to fund your sports betting account with Zelle, though it does require a few steps. For the Zelle-BTC process, follow these brief instructions, and you can use Zelle to make deposits at all top USA sportsbook sites like Bovada, BetOnline, SportsBetting AG, MyBookie, and more.
Sign up at the sports betting site of your choice.
Make sure your bank supports Zelle. If you use a mobile banking app, your bank likely already offers Zelle as one of their customer amenities.
Register for a free account at a private exchange.
Find a US-based Bitcoin seller, and purchase BTC using Zelle. You can do this from your online or mobile banking account.
Receive Bitcoin in your digital wallet. (At this step, you can move the BTC to other wallets, exchanges, etc.)
At your online sportsbook site, log in and select the Bitcoin deposit option. You will be given your sportsbook's BTC wallet address.
Send BTC from your wallet to your sportsbook's wallet.
Your money will be credited to your account in minutes, and you can start wagering on sports immediately.
If you'd like to use Zelle's P2P service to fund your betting account at Bovada, simply select the voucher or MatchPay option.
For vouchers, buyers must find a voucher code for sale on the Bovada Community boards and contact the seller. Simply send them the money for their voucher code using Zelle, and then deposit that voucher code with the Bovada Cashier.
To claim voucher payouts, you must first request a voucher withdrawal from the cashier, post it for sale, and then release it to your buyer once payment is received via Zelle. To avoid this rigmarole, of course, you can opt to use Bovada MatchPay, which handles all the legwork automatically.
Advantages Of Using Zelle
The main benefit of using Zelle is that Zelle-to-BTC trading allows you to load up your betting bankroll almost instantly. Remember: Zelle is a way to quickly buy Bitcoin via the private exchange network.
Because other BTC buy-in services like Coinbase can take up to 10 days to process, using Zelle to transfer USD to BTC in just a few minutes opens up a world of opportunity for those new to the cryptocurrency scene.
For Bovada members, Zelle can be used with gambling vouchers or the MatchPay service, allowing them to top off their bankrolls and request payouts. In addition to Zelle Pay, these options also allow for the use of other person-to-person private money transfer apps like PayPal, Cash App, Venmo, etc.
Disadvantages Of Using Zelle
There are no real cons when using Zelle-to-BTC to fund your betting account. Just remember that it can add a bit of complexity, as you have to open an account. Of course, doing so is fast and free, and since crypto's the future, you're going to need a Bitcoin wallet anyway. By using Zelle to seamlessly transition from your bank account to your crypto account, you can get ahead of the game – and bet on the game – in just a few minutes.
Zelle Pro-Tip: While not a detriment, it is important to remember that Zelle is based on knowing and trusting your seller. Banks will not reimburse or reverse accidental Zelle transfers, so it's imperative that you trust who you're sending your money to.
For those using Zelle with sportsbook vouchers or MatchPay, there are also some added steps (see above), but these are simple enough and don't come close to negating the many Zelle advantages.
Yes, you can. Remember: Zelle is a great way to quickly buy Bitcoin. Whatever you do with that Bitcoin – including using it to fund your offshore sports betting account – is entirely up to you. All reputable sportsbooks accept BTC, so Zelle-BTC is a fantastic choice, especially for first-time crypto users.
If you're a member at Bovada, you can also use Zelle with vouchers and MatchPay.
Zelle is limited to US transfers only. Since all the best USA-friendly sportsbooks are offshore, you can't send them USD straight from Zelle. However, you can use Zelle to buy Bitcoin from a US-based seller, and you can then send that BTC overseas, quickly and safely.
You can also use Zelle to make private betting transactions with fellow bettors if you gamble with Bovada Sportsbook.
In order to use Zelle, you only have to be 18 years of age. All the top USA sportsbook sites also require their members to be at least 18, so there are no conflicts.
However, please note that Internet sports betting is expressly prohibited in Washington state, though it has historically been safe to wager online there. If you live in WA, please proceed at your own risk.
Zelle was developed by several major banks including Bank of America, BB&T, Capital One, Citibank, JPMorgan Chase, PNC Bank, US Bank, and Wells Fargo.
That said, most regional and national US banks also offer Zelle support, and it's usually listed as an option in their mobile banking apps. Contact your local bank for more information.
While banks are technically able to charge service fees for using Zelle to transfer funds to and from your account, most have opted to waive these in order to support the service and promote adoption. For now, your bank should not charge you any fees to use Zelle.
Unfortunately, you cannot collect sports betting payouts via Zelle directly, but Bovada members can use it to claim voucher/MatchPay payouts.
Remember, Zelle is US-only, so offshore books can't use it to send you money. That said, you can be paid out in Bitcoin, and that BTC can be credited to your wallet in just minutes. Cryptocurrencies such as Bitcoin are the fastest way to get your winnings from sportsbooks.
Yes! When you use Zelle sports betting deposits as BTC deposits, you will be eligible for all the enhanced sports wagering promotions that crypto deposits allow. You can also claim same-day payouts in Bitcoin or any other supported cryptocurrency.
However, if you use Zelle vouchers or Zelle MatchPay options, you will only be eligible for your site's standard bonus offers.
Yes. In fact, you can buy almost anything with Zelle, as the banks take a hands-off approach to monitoring Zelle transactions. In many ways, using Zelle is like using cash.
However, Zelle is not anonymous, so please limit use of the platform to lawful activities like buying BTC to fund your USA sportsbook account or betting with vouchers and MatchPay.
Disclaimer: Zelle is legal and safe to use for online sports betting. However, Zelle is not partnered with and does not endorse this or any other online gambling site.