UFC Betting Guide For USA Players In 2023

Mixed martial arts continues to gain momentum throughout the USA and the world, with UFC fights and events being at the heart of it all. As the UFC fan base has grown tremendously, so too has interest in betting on UFC MMA fights.
USA UFC betting options have increased as the sports betting market in the US has expanded beyond offshore sportsbooks to also include domestic sportsbooks. Online, mobile and in-person betting are all options depending on where you place your bets, with online sportsbooks offering some of the best bonus offers.
Best UFC Online Sportsbook For 2023

Bovada is our top rated online sportsbook for betting on UFC fights and any other MMA events occurring around the globe. In addition to a broad selection of UFC betting lines, they offer some great MMA prop bets for all bouts on the card that provide different angles for laying some action on the big fight.
Whether you are looking to bet on UFC Fight Night on ESPN, or place a wager on the UFC odds for the latest pay-per-view, Bovada.LV has the entire Octagon covered.
New players can claim a generous 50% deposit bonus up to $1,000.
Top Rated US Online Sportsbooks To Bet On UFC Fights In 2023
Is Betting On UFC Fights Legal In The United States As Of 2023?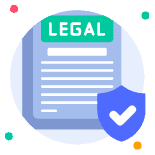 There are no US federal laws that prohibit placing bets on UFC fights, or any MMA events, via offshore sportsbooks that are operating legally outside of the United States. In addition, only the state of Washington has outlawed online gambling, regardless of the source.
With the repeal of PASPA in 2018, domestic sports betting has expanded across the US, providing additional state-regulated sportsbooks options for Americans seeking legally sanctioned options for betting on MMA fights.
Popular UFC Betting Lines
Moneyline
There are two main types of bets that you can place on fighters in the UFC, and both of them are technically called moneylines. The first is the classic moneyline. For instance, let's say that you find a featherweight bout featuring Max Holloway and Jeremy Stephens in a rematch. Winning the first fight, Holloway opens up as a favorite with a line of -220, and Stephens opens up +200. This means that to win $100, you'd have to bet $220 on Holloway, while betting $100 on Stephens would win you $200 if he wins the fight.
That's the traditional moneyline. The second sort of moneyline is more like horse racing odds, whereby you might see the odds of Stephens open up at around 4:1 before potentially adjusting to 2:1, matching the other line, while Holloway may have a line more like 5:3. They're both considered moneyline bets, however, and they're the most common types of bets you're going to find within the UFC.
UFC Futures
For UFC futures, all you're really doing here is betting in advance on which fighters will win which fights. The benefit of betting on futures is that you're betting early and may be able to find friendlier lines before action forces the lines to adjust to an unfavorable position. For example, when Holly Holm and Ronda Rousey opened up, Holm was a huge underdog, like around 30:1, so people who bet on that received a huge payday.
People who waited until closer to the fight to bet on Holm found that the odds had adjusted to around 12:1, and in some precincts only 6:1, so the payday wasn't nearly as large. So keep this in mind when betting on fighters. Futures, which will primarily be moneylines, is all about betting on the outcome of fights early on rather than nearer the gate.
You can view the upcoming matches on the official UFC website.
UFC Prop Bets
While prop bets aren't offered on a lot of UFC sites and will likely only be found on the larger sportsbooks, you can still make quite a few prop wagers that go beyond the main moneyline bet. For instance, you can bet on which round a fighter will win or lose, or how they win or lose: Knockout, TKO, decision, DQ, etc. Keep your eyes peeled when you sign up for a sportsbook and be on the lookout for props.
These bets are often a lot more expansive than the simple moneyline bets that you find on fighters, and this will allow you to get your feet a lot wetter in the pool of betting, particularly as it pertains to leveraging your bets out. UFC action is typically too short-lived and fast-paced for any real live betting options, though it's not outside the realm of possibility that you'll find some. But larger sportsbooks will have props sections where you can bet on various aspects of the fights.
Recognizing UFC and Not Just MMA
It might be tough as a gambler to separate the UFC from MMA, but keep in mind that this guide is only about the UFC. Now, when you get to a sportsbook, you're probably going to have to click on the "MMA" tab to see the "UFC" tab specifically, but once you get to this section you're going to find plenty to bet on. Yes, you can bet on all sorts of MMA from around the globe, but for this guide we're going to keep the focus on the UFC.
Our reasoning is pretty simplistic. If you need to research fighters, look at past fights, check out fighting styles, and read expert opinions on fighters and what they think about the odds, then the UFC is far and away the most popular MMA league on the planet. If you're dealing with lesser MMA leagues, like Japanese or European leagues, then you might not be able to find a lot of good information about the fights.
And without information, you're basically betting blind and may as well flip a coin. By sticking with UFC betting, you're going to be able to find out a ton of information about fighting styles, expert opinions, and other sorts of breakdowns on the fighters. This invaluable information can easily help you make winning bets.
Where to Go Bet on UFC Fights
So, we mentioned before in our legal breakdown that your best bet is to simply find an offshore site. Unless you live in a state like Nevada, you're going to have to find an offshore website with which to bet on the UFC. This is your primary and your best option. Offshore sites that allow players from USA typically cater to Americans by offering big bonuses, flexible payment options like Bitcoin and perhaps even PayPal, and they'll cover an extensive range of UFC fights for your betting pleasure.
Of course, you don't have to go out there and start researching these sites on your own. Here at USA Sportsbook Sites, we can point you in the direction of a great sportsbook today. We have researched and reviewed these sites, and if you're an American in need of a home for sports betting, we can point you directly toward a winning website with which to bet.
Tips to Help You Win When Betting On MMA Fights
Find A Trusted US Friendly Betting Site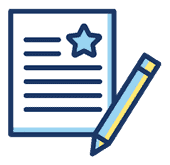 We told you above where you can go to bet on the UFC, and also that we can help you get there. But we want to speak very briefly about how important this is. The top-shelf sportsbooks out there, like the ones we'll point you toward, have the most betting options, the fairest betting lines, and will also load you up with bonus money, reload bonuses, loyalty points, and other incentives for signing up.
So the first tip that's worth mentioning when betting on UFC fights is to find the right website with which to bet. Follow our lead here and find yourself a trusted US friendly sportsbook that will benefit you in many ways over the course of your betting.
Use the 10% Rule
It might seem like you're restricting your money to the point you cannot make any money, but you have to budget yourself when betting on sports. Limit all of your betting activities to 10% of your stack. Yes, if you have $300 in your account, this means only betting $30. We know; it sounds very restrictive, but it's all about risk minimization.
Think of the big picture here, the long game. As you start to win and turn that $30 to $60, and $60 to $120, that 10% gets bigger every single time. Eventually, and pretty soon, you're going to have $1,000 in your account if you do things correctly, and this going to allow you to bet $100 with your 10%, and on and on it goes.
This rule starts as a way to minimize your risks, but it gets even better as you follow through with it. As you proceed by only betting 10%, you're now only betting your profits, so no matter what you're never going to lose any of your money ever again so long as you stick to this rule. It's about thinking big picture here, not just a hit-and-run night with UFC betting.
Avoid Big Favorites
For the first real tip that has to do with judging fights, you should always avoid those huge favorites. Even if you bet on them and you end up winning, there's just not enough in it for you. For instance, let's say that Connor McGregor is facing off against a cupcake opponent just for a publicity stunt, which is often the case in Dana White's UFC; it's all about selling pay-per-view subscriptions to his UFC #58,458 this year.
So, McGregor's such a huge dog that's he's going off at -500! That's a huge line, and there's no way for you to win any real money here. Especially if you're using your 10% rule and have like $200 in your account, you're betting $20 on this fight and aren't getting back anything but $4 in profit. That's not worth your time. You can find plenty of other fights at any particular UFC event and at least get 1:1 on your money, if not a lot better by finding a slim dog whose skills are better than his or her opponent's.
Those big favorites are traps. And just imagine for a second that you put in $500 to win $100, and his opponent caught him with a lucky knee to the chin and won. You're out $500! There's just too large a risk and not nearly enough reward when you take the big favorites. If the line is over -300, avoid the favorites. You have to draw your own line somewhere.
Don't Bet Too Many Fights
Once you see how easy the lines are to figure out and how easy it really is to place your bets on a legit sportsbook, you might just want to go down the list and bet a few bucks on every single UFC fight. Understand, however, that you'll have to win more than half of them to make a profit, assuming that you've even bet enough on the favorites to cover the juice they take.
So if you're betting on every fight, you can be in some serious trouble. The better approach is to find a handful of fights that you want to research for further details, finding out some information about the fighters, reading some expert opinions, etc, and figuring out which fighters you think have a legitimate shot at actually winning.
After that, you want to narrow your choices down to just three or four fights to bet on, and you typically want to keep these bets small to start. You don't need to go past that 10% rule. If you bet correctly and win, that stack will grow every single time, and each new bet gives you a larger stack and thus a bigger 10% chunk with which to bet.
Don't Get Caught Up in Hype
Hype in UFC is pure poison. It caught up with Ronda Rousey against Holly Holm to the tune of a vicious beat-down for the ages. It's also going to catch up with Conor McGregor within his next few fights, mark our words. He's going to run into someone with superior boxing skills, and his face will be lit up like a Christmas tree.
The UFC has been about pure hype since its 1990s rebranding, and fighters are built up to be much better than they actually are. All fighters to ever be hyped have lost. Chuck Liddel, Jon Bone Jones, Rampage Jackson, Randy Couture, and on and on it goes. We're talking about two human beings facing off in a real fight.
Somebody's going to get hit, and somebody's going to get hurt. Nobody is invincible. If you're betting on the UFC, never buy into the hype that someone is unbeatable. If they have too much hype surrounding them, it's not automatic that you should bet on the other fighter, but you might want to ignore that fight and bet on something else.
Understand Fighting Styles
Returning to our Ronda Rousey, Holly Holm example, there were actually many people who recognized that Ronda was the true dog in this bout because of fighting styles. Rousey was a ground-and-pound fighter with no stand-up game, whereas Holm was considered one of the best boxers in MMA. If not for the hype (remember, hype is poison), Holm wouldn't have went off at 12:1 and the fight would have been rated much more evenly.
But because Rousey was built up as the best thing since sliced bread, people were duped into believing that styles didn't matter. The same thing happened a few years back when Anderson Silva fought Chris Weidman. Anderson had a great martial arts game, one of the world's best, but Weidman was a world-class striker, and he knocked Silva plum out in the second round.
Understand fighting styles. If a fighter has a superior boxing game vs. no stand-up skill, or a superior ground game vs. no ground-and-pound skills, take the more complete fighter. Your attention to these details will pay off more often than not.
Leverage Out on Underdogs
Just as you should avoid those big favorites (-300 and higher) as to avoid having to put up too much money to win, thus taking too much of a risk with not enough reward coming back, you should also avoid underdogs who are too small. For instance, if an underdog is simply +120, that's not worth betting on.
However, if you're researched the fighting styles and there's a complete fighter going off at +350 or better, this is certainly worth putting $10 or so down on, maybe even $20 or more. This is a way to leverage against your other bets. You want to do some quick math here so that, for instance, you're not losing money if you end up losing your underdog bets and only win your favorite bets.
You want to simply leverage out on a couple of key underdog bouts. With a sport like basketball, you can win 60% or better by taking the favorites every time. This isn't the same in the UFC. Fighters are constantly getting beat while they're the favorites, and you will eventually have to bet on some dogs to win.
At USA Sportsbook Sites, we really try to deliver to you the most thorough, accurate and updated information online. We take pride in becoming your go-to resource for such information, and we sincerely hope that this UFC information helps you win some cash the next time a big event rolls around. With this betting info, hopefully you can become a skilled gambler in the genre and can start winning big bucks on some of the world's top UFC match-ups.
The Start Of MMA Fighting and the UFC
Mixed martial arts have a much longer history than you may initially think. When people think of martial arts, they typically think of Asiatic cultures and things like karate and kung-fu. However, MMA actually dates back to Greece with their male wrestlers.
Yes, you might not recognize that sort of Greco wrestling as anything like Jiujitsu, but that sort of grappling was actually the start of MMA. Of course, once fighting styles did start pouring out of ancient Asian cultures, the rest of the world started to adopt a lot of unique fighting styles, such as kickboxing and other variations of the ground game, and this would eventually give birth to the large, yet sporadic, MMA field.
At first, MMA didn't have much organization. There were dozens of small factions, which you could barely even call "leagues," and fighters would duke it out for little money, even less fanfare, and the sport was incredibly dangerous. Stoppages typically resulted only when someone was knocked completely out; there were no refs stepping in to keep things calm in the early days.
In the 1990s, as the Ultimate Fighting Championship (UFC) was first bursting onto the scene, this is what caused some in government, like John McCain, to staunchly oppose the fights. They called the fighting barbaric and claimed that the fights were nothing but blood-lust, modern-day gladiatorial spectacles. So, the UFC was faced with a dilemma.
They wanted to become as popular as boxing, but they also couldn't afford to have government attempting to shut them down. After naming Dana White as their president, the UFC underwent some serious changes, starting a reality show, getting world-class referees who protected fighters, etc. They really cleaned the sport up and made it mainstream, and today the UFC is exponentially larger than boxing.
One reason the UFC stands out to so many is that you can bet on the fighters. Every UFC event has dozens of quality fights, and gamblers can end up making some serious cash if they know what they're doing. Throughout this guide, we're going to explain to you how you can bet on the UFC legally and from a solid sportsbook, while even giving you some tips to help you win.