RAWA - The Restoration Of America's Wire Act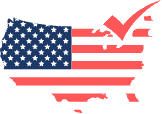 The Restoration of America's Wire Act (RAWA) is a piece of legislation that aims to overturn the current Federal Wire Act. First introduced in 2014, RAWA has yet to pass through, but that has not stopped several attempts at getting it out into the limelight.
If passed, RAWA would drastically alter the scope of US online gambling and would limit residents' options even further. This page was developed specifically to inform US residents about RAWA. You will find information on how the law affects legal online sports betting in the US, its history, those who back it and a timeline of how the law has progressed.
First Things First – What Does The Federal Wire Act Do?
The Federal Wire Act is the oldest standing law applicable to online gambling in the US. It was passed in 1961 and originally aimed at mob outfits running illegal sports wagering operations. At the time, wire telegraph and telephone services were the premier media used by the mob in their illegal racketeering and bookkeeping operations. The exact wording of section (a) of the law states that using a "wire communication facility" is considered illegal.
In the 30+ years since the Federal Wire Act was enacted, the loose wording of the law has been applied to other forms of gambling by conservative politicians. Specifically, the "wire communication facility" has been applied to the Internet. In RAWA supporters' eyes, the Federal Wire Act applies to all forms of wire transmissions, despite the fact that the Internet was not even around at the time of the law's passing.
In 2011, the US Department of Justice ruled that the Federal Wire Act only applies to online sports wagering in the modern landscape, not online casinos, and poker. The latter would've suited RAWA supporters, but the DOJ concluded that the law can only enforce US-based online sportsbooks.
What Would RAWA Do?
RAWA would reverse the DOJ's 2011 Formal Opinion. If it passed, all forms of online gambling would be prohibited, even in states that voted in legal online casinos and poker. It is interesting that the legislation is named the "restoration" of America's Wire Act, seeing as the original sports betting law was never designed to apply to Internet gambling in the first place.
Online gambling is on the rise in the US ever since the DOJ issued their stance on the matter. Several states, like New Jersey, Delaware, and Nevada, have passed legislation for legal online casinos and poker.
RAWA would provide no sort of exemption for these, or any other states regarding online gambling. Online lottery sales would also likely go out the window. There is a clause mentioning an exemption for 'in-person' lottery sales, but digital lottery sales would probably see their end as a result of RAWA's far-reaching enforcement.
Are There Any Exemptions Under RAWA?
Surprisingly, yes. Daily Fantasy Sports have been left out of the overhaul for some reason. DraftKings and FanDuel are the 2 leading DFS providers, however, they are not considered legal in every state. It is possible that RAWA could trump any sort of state legislation on the matter, but that in itself would be an infraction of states' rights and probably lead to dissent.
Online horse race wagering has also been exempted from RAWA. This bodes well for popular Triple Crown races, which pull in a high number of wagers each year through regulated sites but leaves a mark of contradiction towards all other sports categories.
Adelson's Influence
Sheldon Adelson, the popular casino mogul, is believed to be the driving force behind RAWA. He has lobbied aggressively for the legislation and supported Senators and House Representatives who follow his ideas.
He is also very outspoken against regulated online gambling in the US. Even with the financial power of Adelson, the bill has failed to gain any sort of major traction in both chambers of Congress.
RAWA's Main Obstacles
There are several significant factors standing in RAWA's way. Below is a brief overview of these obstacles and how they affect the bill's chances:
Adelson's involvement muddies things. It is no secret that powerful financial forces support political moves, but Adelson has been publicly tied to this bill, giving his opponents another reason to block the legislation. His involvement tends to lead people to question whether RAWA's true intentions are in his best interest or the American people.
Even though RAWA's support is primarily conservative, there are still conservative political groups against it. This is because they see the bill as a violation of states' rights.
States turn a solid profit from their lotteries in most cases. Because of this, most state lotteries are opposed to the bill because it would limit their online sales. In today's digital age, this would be a step backward.
RAWA may have a better chance with Trump and Sessions in power, but there are numerous other issues on the agenda, leaving RAWA with little chance of getting in front of the right people.
RAWA's Timeline
RAWA was first introduced by Senator Lindsey Graham and Representative Jason Chaffetz in the Senate and House accordingly. There were plans for a lame-duck hearing with RAWA the main subject, but those were delayed for several months. In the end, the budget bill that RAWA was hoping to cling to was passed without it.
The bill was reintroduced in 2015 in both chambers of Congress. Graham quickly resubmitted his proposal, this time with the help of Senator Marco Rubio. Chaffetz reintroduced the bill, but things did not go well in a December House hearing, leading the bill to falter yet again.
2016 was a quiet year for RAWA. Graham attempted to add language to spending bill did not stick. There was no activity in the House. There were rumors that RAWA supporters were drafting up a better position in preparation for the next year.
President Trump's Inauguration certainly shook things up, especially with Jeff Sessions becoming Attorney General. Sessions have been outspoken against the DOJ's opinion and were even asked about it when he took up the office.
Sessions reported he would look at their stance and possibly change some things. So far, nothing has come to fruition, but the fact that Sessions could be lying in wait is significant.
In late 2017, Graham took another shot at overturning the Federal Wire Act, this time through US Deputy AG Rod Rosenstein. Graham and CA Senator Dianne Feinstein penned a letter to Rosenstein pressing him to look at the Federal Wire Act. It was in response to Pennsylvania passing pro-online gambling legislation.
The pair wrote that they believe expanding gambling legislation will have negative societal impacts. They also mention that the Federal Wire Act has banned online gambling for 50 years, but that is not possible given the law never intended for the Internet to come about.
Their last effort is to highlight an FBI investigation that reportedly found out online gambling sites were susceptible to illegal activities, but the truth is the investigation noted that any competent online gambling service would detect any sort of illegal activity happening.
Sources: 
Other Laws Related To USA Sports Betting: