Rugby Betting Guide For US Players In 2023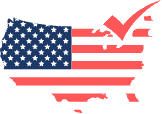 Our USA Rugby betting guide gives US sports bettors the best tips and tricks to start wagering on this internationally popular sport. Rugby, along with soccer and cricket, dominates the world of international sports.
Americans may not know it due to a lack of national coverage, but Rugby is beloved by millions and perhaps billions of people worldwide.  Rugby has been around for hundreds of years and is enjoyed by fans and bettors nationally and abroad. US bettors can find the best and highest action rugby betting odds on our recommended USA sportsbooks.
Read on to learn more about the rules in play, what kind of odds are offered on the games, and the best destinations on the web to place a bet on Rugby odds.
Best Online Sportsbook Offering Rugby Betting Odds In 2023

Bovada Sportsbook is our top pick for betting on international Rugby events from around the world. In addition to the multiple bet types you will also find convenient banking options and multiple bonus offers.
In our review, we list several more reasons to start a new account with Bovada. We consider them the best option for US players in 2023
New players can claim an incredible 50% match bonus up to $1,000 on their first deposit to the site.
Top Rated US Online Sportsbooks To Bet On Rugby Matches In 2023
Is Rugby Betting Legal In the US As Of 2023?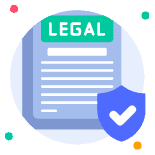 It is legal to bet on rugby in the United States at either domestic or online international sportsbooks. State-regulated domestic sportsbooks often have limited betting options on international sports like Rugby, plus individual states have restrictions on gambling altogether.
The better option for rugby bettors is online international sportsbooks. Since the repeal of PASPA in 2018, the sports betting market has opened for Americans. No Federal laws exist that stop US bettors from signing up with an online international sportsbook, and only WA bans online gambling altogether.
There has yet to be a recorded case of a US bettor being criminalized for betting with an online international sportsbook, as gambling laws target the operators instead. We recommend learning all you can about regional sports betting laws before wagering.
Guide To Understanding Rugby For American Bettors
What Is Rugby?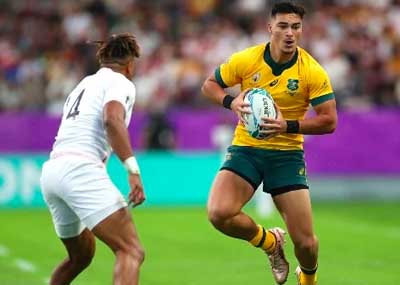 Rugby is a contact sport that resembles a combination of American football and soccer. Players attempt to carry or kick the rugby ball (oval-shaped ball) across the other team's goal line. Meanwhile, opposing team players try to tackle the ball carrier to gain possession.
The game is played in two forty-minute halves with a break in the middle. The two styles of rugby involve either 13 or 15 players on the field at once.
What are the standard Rugby Bet Types?
Bettors will recognize the standard Rugby bet types as they are the same as other popular sports betting options. These include money line or straight bets, over/under bets, prop bets, futures bets, and parlays.
How To Bet On Rugby At US Online Sportsbooks
To bet on Rugby at any of our recommended USA sportsbooks, follow some simple steps.
Follow any of the links on this page to your US online sportsbook of choice, and once you're there, click on the "Sign Up" or "Join" button.
Next, you will be asked to enter your information, including your phone number and email address. The sportsbook can't process your payouts if you provide false credentials or if your data is unverifiable. All our recommended sportsbooks protect and encrypt your personal data.
Create a username and password.
You may deposit a bankroll at this point, but you can skip this step as well and revisit when you're ready to place your bets.
Current 2023 Rugby Betting Odds
Here are the latest Rugby betting odds featured on our favorite online sportsbooks. These are just a snippet of all the betting options available to Rugby bettors.
Major Rugby Leagues and Tournaments For American Bettors to Wager On
The sport is primarily split between two league organizations: the Rugby Football Union (RFU) and the Rugby Football League (RFL).
Rugby Football Union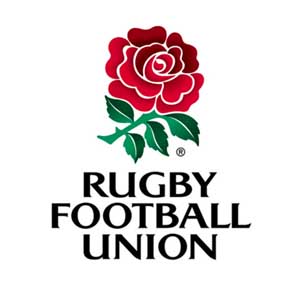 The RFU is the premier rugby governing body for England, and it is governed by World Rugby, which organizes the Rugby World Cup every four years. This includes national teams from South Africa to China to Ireland and many more.
The major RFU tournaments are the Rugby World Cup and the Six Nations Championship. The World Cup takes place every four years over the summer. The 2023 Rugby World Cup is the next championship to be held in France. The Six Nations championship is played between England, Ireland, France, Italy, Scotland, and Wales every year between February and March. The 2019 champion is Wales.
Rugby Football League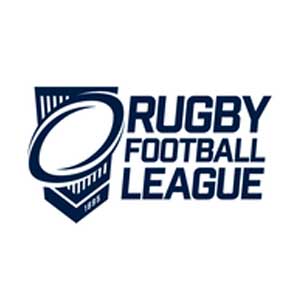 The RFL broke off from the RFU in the late 1800s and differed in style of play in tackling rules and the number of players on the field. League teams span across Australia, France, and New Zealand. They participate in their own championships and World Cup.
The major RFL tournaments are the Rugby League World Cup and the Four Nations tournament. The World Cup is held every four years, with the last winners being Australia. The 2021 Rugby League World Cup will be held in England between October and November. The Four Nations tournament is held every other year between England, New Zealand, Australia, and one qualifying team.
RFU 2023 World Cup Betting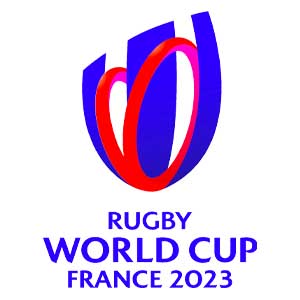 The 2023 RFU world cup is the biggest rugby event in the world. It is held every four years and will be hosted in 2023 in France. It will be held on the 200th anniversary of the invention of the sport itself. South Africa won in 2019 and will defend their title again in 2023; they are ranked #1 globally.
RFL 2021 World Cup Betting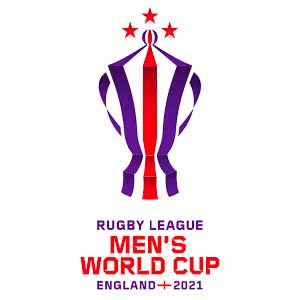 The 2021 RFL world cup is probably the second largest rugby event in the world, and the largest Rugby League championship globally. The event will be hosted in England between October and November of 2021. Sixteen teams compete, each playing two matches. Australia secured its 11th title in the 2017 RFL world cup and will seek to make it 12 in 2021.
US-Friendly Rugby Mobile Betting
Since rugby is an international sport, US bettors may find that games in different time zones may be difficult to bet on. No one wants to sit at their desktop after a long workday to wait for the game. US sportsbook mobile betting gives players the advantage of betting on the go.
Mobile betting apps are legal for US players, require no download, work on any browser, and are compatible across nearly all smartphone or tablet devices. Moreover, these apps work on most major operating systems and mobile networks. Responsive design technology and SSL data encryption make the mobile betting apps robust, safe, and easy to navigate, rendering perfectly regardless of the display size on your mobile device.
Rugby Live Betting
Live betting is another great option for US players looking to wager on Rugby. Traditional sportsbooks close their lines as soon as a match begins, but our recommended online sportsbooks keep live Rugby odds open throughout the game. This gives both newbie and professional bettors a significant advantage in hedging their bets as the game unfolds, giving you maximum opportunities for payouts.
Banking Options For US Bettors
There are plenty of banking options available to US bettors on our best online sportsbooks. Standard deposit methods include cryptocurrency, credit/debit, cashier's checks, PayPal via voucher or player transfer, Zelle-to-BTC, and more.
Standard withdrawal methods include cryptocurrency, couriers check, eChecks, and wire transfers. The fastest and most efficient way of deposit/withdrawal, however, is Bitcoin, Bitcoin Cash, and other cryptocurrency options.
Bitcoin offers same-day payouts compared to 7-10 days for other methods. This is the preferred method for both amateur and professional gamblers. It is the most secure way to ensure fast payouts.
Bonus Offers Found At Top-Rated USA Sportsbook Sites
Sportsbooks offer various promotions both throughout the year or seasonally as different sports seasons come and go. The most common bonus is a welcome bonus or match bonus, where usually %50-%100 of your initial deposit is matched up to a certain amount. Other typical bonuses include a reload bonus for recurring deposits and a referral bonus every time you refer a friend to a USA sportsbook.
Yes, our online sportsbooks are international and accept players from across the globe.
Rugby was invented in 1823.
In Rugby mythology, William Webb Ellis invented the game at the Rugby School in London, England. 
Rugby is a sport played at the Summer Olympics.
Luckily, we have done a lot of the hard work for you and completed a host of US sportsbook reviews. These are the most reputable sports betting sites in the gambling industry, so placing safe Rugby bets will be secure and efficient. 
Yes, and using cryptocurrency is the preferred method of banking for both amateur and professional Rugby bettors. We recommend Bitcoin for same-day payouts, but options like Ethereum and Litecoin are available to you as well. Getting started with a crypto exchange can seem difficult, but it's actually a pretty straightforward process we cover in our Bitcoin sportsbook funding page.