Best Ethereum Sportsbooks For USA Players In 2023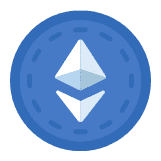 The online sports betting market has expanded to include several different cryptocurrencies. Bitcoin is the leading digital currency, but some sports bettors are switching over to other types like Ethereum.
These Ethereum sportsbooks host several advantages that heighten the overall online wagering experience. Perhaps the biggest advantage is that Ethereum is not tied to federal laws that complicate other transaction methods.
This page is tailored to Ethereum sports gambling and has lots of helpful information to get you on your way to legal online betting.
Top Rated US Online Sportsbooks Accepting Ethereum Deposits In 2023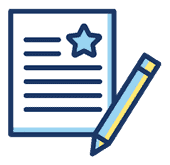 Our team of online sports betting experts has compiled a list of the best available sportsbooks that accept Ethereum as a viable currency. Each one of these sites is USA-friendly.
We screen each potential recommendation for items such as legal licensing, regulation, betting line selection, wagering types, customer service options, bonus incentives and more.
Why Is Ethereum So Popular For Players Living In The United States In 2023?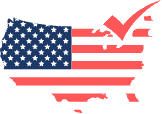 There is a federal law known as the Unlawful Internet Gambling Enforcement Act (UIGEA) that is tied to online sports betting. The UIGEA was passed in 2006, a time when illegal online gambling was rampant. There were also a lot of illegal financial activities taking place (money laundering, not paying out bettors, etc.).
The law aims specifically at banks and other financial institutions and how they process transactions with online gambling sites. The UIGEA does not make online gambling illegal in any way, but it does hinder transactions with standard methods.
If you go on an online betting site, you'll notice you may be able to make secure deposits using your credit or debit card, but you certainly won't be able to make a withdrawal back onto that same card. This is because of the UIGEA.
Ethereum, being a cryptocurrency, is not tied to any sort of centralized bank or financial institution. It also was not around when the UIGEA was passed. Because of this, bettors can make deposits and withdrawals with no waiting for approval from their bank.
Digital currencies are not included in the UIGEA's enforcement, so bettors are not in violation of any laws by using them. The government has no say in Ethereum transactions, meaning Americans can send and receive Ethereum to and from international countries.
What Is Ethereum?
Ethereum is a decentralized P2P digital currency type. It is similar to Bitcoin, Cardano, and Litecoin but has some distinctions that make it a unique entity. Like other alternative currencies, Ethereum runs on a public blockchain where miners produce Ether (or ETH) and monitor transactions.
Ethereum's blockchain also supports smart contracts, which are applications designed and performed on the blockchain. These smart contracts could eventually revolutionize the online sports gambling sector.
Think of provably fair technology, which allows you to test the fairness of online casino games in real time, and apply that type of forward thinking to online betting.
How To Buy Ethereum Cryptocurrency In 2023
There are several ways that you can purchase Ethereum on the Internet. Mostly, people use popular online cryptocurrency exchanges to buy ETH, which they then keep on said exchanges to send, sell, or trade as they please. Many users, however, offload their crypto into Ethereum wallets, which is considered safer.
Regardless of how you get Ethereum, once you hold the crypto token, we definitely recommend moving it into a software or hardware ETH wallet. And, from there, right into your online sports betting account!
Buy ETH On Crypto Exchanges
The most common way to buy ETH is to purchase the token on the many cryptocurrency exchanges operating online. However, this process can take up to 10 days for new users, as USD-to-ETH transfers usually require a few extra steps.
For example, if you buy Ethereum at Coinbase, your purchase will not be instantaneous, and you may have to wait a week or more to get your hands on your crypto. For sports bettors who want to bet right now, that's hardly ideal.You can also purchase ETH on private exchanges from private users, which is faster but can be a less guaranteed route.
Buy ETH With PayPal – Coming Soon!
Very soon, the best way to buy Ether will be to use PayPal. In Q3 2020, PayPal finally announced that it is allowing its hundreds of millions of members to buy ETH (and other cryptocurrencies) right within the PayPal app itself.
However, at launch, PayPal is not allowing its users to send ETH to external Ethereum addresses (like those for legal online sportsbooks). This limitation should be removed in the near future, but for the time being, if you want to participate in online betting, you should buy ETH at more established exchanges.
Once the PayPal sending restrictions are lifted, however, the real fun will start. More gamblers than ever will have access to buying Ethereum, which in turn means that they'll easily be able to take the crypto plunge and use ETH to get the best sportsbook bonuses, same-day payouts, and more.
You may even be able to deposit directly into your US sportsbook site from your PayPal account, which will really streamline things so you can get in on the best betting odds the second they're posted.
Advantages Of Using Ethereum To Bet On Sports
There are multiple advantages to using Ethereum to bet on sports. Our team of cryptocurrency sports gambling analysts has put together a list of these advantages. After reading these, it will be easy to see why so many bettors have migrated over to the digital currency realm.
Ethereum transactions are processed instantly. Other transaction methods require approval from banks or other financial institutions. With Ethereum, once your transaction is processed through the blockchain, which is completed instantly, you will have access to your funds.
Ethereum is not hindered by the UIGEA. US bettors have a tough time with credit/debit card transactions. There is no reason to worry about ETH betting, as the digital currency is not covered under the UIGEA.
Special cryptocurrency bonuses. Most crypto friendly USA online sportsbook sites we recommend in 2023 have exclusive enhanced bonuses for cryptocurrency bettors. These come in the form of match bonuses, which is when the sportsbook matches your deposit by a percentage up to a certain amount.
You will not have to pay transaction fees. Normally, online (especially international) transactions come with a fee. This means bettors will miss out on their full winnings. Since Ethereum is not a part of any sort of bank, there is no financial entity to pay fees to.
Potential for winnings to appreciate in value. Cryptocurrencies fluctuate in the market. Since Ethereum is on the rise, it is possible to see your money increase in value without even betting more. Let's say you have $1,000 worth of Ethereum from sports bets. That could jump to $1,500 if the market value moves.
Ethereum transactions are anonymous. All you need to enter to finalize a transaction is the amount you wish to send/receive and the corresponding digital wallet address. There is no personal information attached to your transaction. For example, Ethereum transactions do not require you to enter a billing address.
Ethereum is secure. Both online sportsbooks and digital wallets have safeguards in place to protect your personal and financial information. Digital wallets are designed to be very difficult to hack into.
Are Ethereum Friendly Sports Betting Sites Different Than Ordinary Online Sportsbooks?
The only true differences lie in the accepted transaction methods. Our recommended best USA sportsbooks are simply more inclusive, meaning they are cryptocurrency friendly. These Ethereum brands have the same betting lines, wagering types, security features, and customer service options.
You can bet on the same sports teams, the same leagues and so on. There are also live and mobile betting options, just like you would find in an ordinary online sportsbook.
Ethereum Helpful Resources