Using Banking Vouchers To Deposit At USA Online Sportsbooks In 2023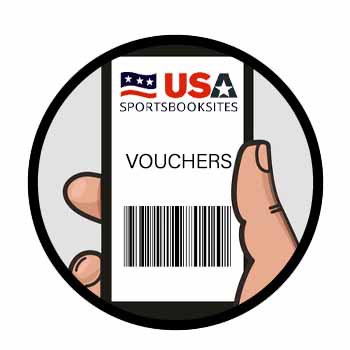 The best USA online sportsbooks sites have plenty of quick, efficient online sportsbook funding options that help American bettors deposit funds and receive timely payouts. However, one thing these sites can't accept are P2P and e-Wallet transfers. At least, they can't accept them directly.
But now, if you want to load up your betting account with PayPal, Venmo, Apple Pay, and other similar services, you finally can, as select sites have rolled out support for sports betting vouchers.
To learn about why sportsbook voucher banking for USA players has quickly become one of the most popular ways to deposit and withdraw, we can vouch for our short guide!
Best USA Online Sportsbook Accepting Vouchers In 2023

Bovada LV is the first US-friendly sports betting site to introduce the voucher system for deposits and withdrawals, which it launched in 2020. While Bovada is legitimately authorized, regulated, and legal for USA players, those players can't use popular P2P apps and eWallet platforms to top off their accounts and request payouts directly.
For many prospective players, that's a major inconvenience. But by using the Bovada Voucher system (aka Player Transfers), members of the site can now use PayPal, Venmo, Cash App, and other major platforms to move money into and out of their favorite sportsbook site.
Best US Online Sportsbooks Accepting Vouchers In 2023
Why Sports Betting Vouchers Are A Popular Way To Fund Your Online Sportsbook Account As A US Player In 2023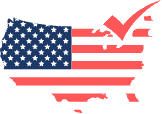 Sports betting vouchers are a major asset for US-based sports bettors because they're the only way to use person-to-person (P2P) instant-pay apps and eWallets to make deposits and withdrawals at international gambling sites.
For the first time, USA online betting enthusiasts can handle all their banking needs with PayPal, Venmo, Cash App, Apple Pay, Google Pay, and similar services that are otherwise handcuffed by the annoying UIGEA banking regulation.
Otherwise, sports gamblers are limited to Bitcoin betting options (as well as other crypto options, like Ethereum and Litecoin), Visa betting deposits, Mastercard betting deposits, and traditional banking methods such as cashier's checks, money orders, and bank wires. With the exception of crypto, all common banking options come with lengthy wait times, added fees, and lower limits.
While we still prefer crypto sportsbook banking over any other method (including vouchers), you can't use PayPal or Venmo to make crypto transfers to offshore betting sites, and eWallets like Apple Pay, Google Pay, and Samsung Pay have the same limitations. If you want to use those services, vouchers are the only game in town.
Update: Bovada now also supports MatchPay funding, which gives members the same great benefits of P2P deposits but streamlines the voucher code buying and selling process outlined below. That said, Bovada MatchPay limits are much lower than voucher limits, so high rollers should keep that in mind.
What Are Sports Betting Vouchers
Sports betting vouchers – currently available only at Bovada (though we expect other fast-paying USA sportsbook sites to offer similar options going forward) – are codes that members can use to buy and sell betting account balances between one another.
Because these purchases and sales are private transactions between US-based individuals and not direct transactions to or from legal online sportsbooks located outside US borders, the UIGEA cannot interfere with the transfers. The process is 100% legal.
Players who buy vouchers from other players can then deposit those voucher codes with their sportsbook cashier, allowing them to wager immediately. Conversely, site members who sell sportsbook vouchers to fellow members can often collect same-day payouts, which were previously only available via crypto withdrawals.
USA Instant Pay Services That Are Compatible With Betting Vouchers
When betting on sports with vouchers, you will have the option to use several different P2P services and e-Wallets to facilitate buying and selling voucher codes. These include – but are not limited to – the following:
P2P Apps
Ewallet Apps
Apple Pay
Google Pay
Samsung Pay
Note: The instant-pay P2P Zelle service can be used to buy and sell sports betting vouchers, but you can also use Zelle to purchase Bitcoin at a private exchange. If you don't currently hold any crypto but wish to quickly make a crypto gambling deposit, you can do so via the Zelle-To-Bitcoin option.
USA Sportsbook Voucher Deposits
To make a sports gambling voucher deposit with a US offshore betting site, a few extra steps are required compared to typical credit/debit deposits. That said, the process is easy:
Follow any link here to a legal online sportsbook that supports voucher transactions, and register for free using the "Join" or "Sign Up" button.
Fill out the enrollment form, taking care to use your verifiable personal information. The best USA online sportsbook sites all employ SSL and TLS encryption, and they never sell or share your personal or financial information.
Skip the deposit option for now.
Complete your betting site registration.
Head over to your site's community forum and search for a betting voucher for sale.
When you find a voucher in the amount you'd like to deposit, contact the seller and work out a payment method using any P2P or eWallet app you both have access to.
Send your payment to the voucher seller, and they will release the voucher code to you via text, chat, email, etc.
Return to your site's cashier page, select the Voucher deposit option, and enter your code. The funds will be credited to your account, along with any optional sportsbook bonuses selected during this step.
Once your account is funded, you can place real-money online sports bets on all popular leagues, teams, and players. You can wager on the NFL, bet on NBA basketball, put money on your favorite MLB teams, browse virtual sports odds, and even place wagers on political odds, entertainment odds, and more. All US and international sports are fully represented.
USA Sportsbook Voucher Payouts
The process for collecting a voucher payout is similar to the deposit process described above, though there are a few differences to be aware of. Here's what you need to do:
Visit your site cashier and request a payout using the Voucher option.
Enter in the amount of your balance you'd like to convert to a voucher code for sale. This amount must be eligible for withdrawal, with all bonus rollover requirements met. Bonus rollover is not transferrable via sports betting vouchers.
With your voucher code in hand, visit your site's community forum or member message board and post an ad listing your voucher's amount and the P2P/eWallet payment services you accept.
When a buyer contacts you, privately finalize the sale with them and await payment.
Once you receive payment, release your voucher code to the buyer. From there, you can keep your money in your P2P app or eWallet app of choice, deposit it directly into your bank account, or even withdraw it at any local ATM. Not even crypto lets you literally cash out as quickly!
Please remember to send your voucher buyer their code as soon as the payment clears. All the best online sportsbooks for US players have strict financial terms of service, and any player caught trying to scam other players will have their accounts permanently blacklisted.
Note About Same-Day Payouts: While vouchers do allow for same-day payouts, that won't always be possible. It all depends on the demand for your voucher and the dollar amount associated with it. Still, in our experience, we've been able to collect same-day payouts approximately 75% of the time.
Sports Betting Voucher Fees And Limits As Of 2023
For any US-friendly betting banking method you choose, it's important to understand the fees and limits associated with that method. This is a basic part of bankroll management, and it's one of the biggest betting edges you'll ever have.
Of course, this is just one more aspect of sportsbook vouchers that makes them so compelling for USA players, as there are no added fees for deposits or withdrawals, and the limits are extremely friendly.
Betting Voucher Minimum Deposit: $10
Betting Voucher Maximum Deposit: $3000-$15,000*
Betting Voucher Minimum Withdrawal: $10
Betting Voucher Maximum Withdrawal: $3000-$15,000*
*At Bovada Sportsbook, the branded Bovada Voucher method has a maximum deposit/payout total of $3000. However, the site also supports a Player Transfer option which works exactly the same way as vouchers. Player Transfers have much higher maximum limits. Please keep this in mind if you wish to make very large deposits or withdrawals, so you'll always know the correct option to select.
Sports Betting Voucher Deposit Bonuses
The one aspect of sportsbook vouchers that is underwhelming – at least when compared to all the benefits of gambling vouchers at the best USA betting sites – is the fact that the payment option only comes with the standard assortment of sports betting bonuses.
At Bovada, for example, members will be able to claim a voucher bonus of 50% for up to $250 to use with the site's sportsbook. (If you want to maximize your betting bonus, the only way to get a larger sum is to deposit using cryptocurrencies.)
Nevertheless, even though this $250 sports betting promo is lower than most other kinds of bonuses, it's perfect for first-time bettors and voucher users, as it comes with a minuscule 5X rollover that any player – of any skill level – can easily meet. That means you get literal free money and can withdraw any associated winnings via voucher payouts much faster than you can at other sites.