Best Tron (TRX) Accepted Sportsbooks For USA Players In 2023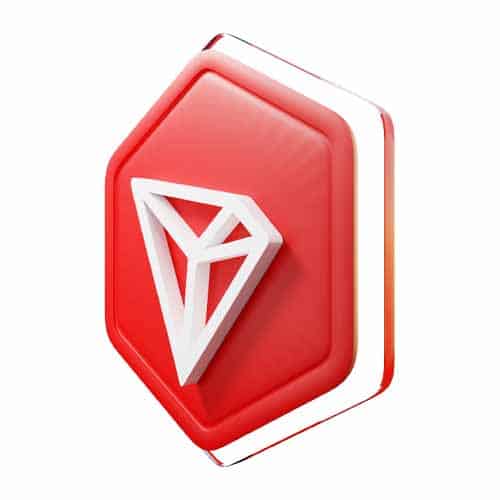 TRON is one of the newest cryptocurrencies to be adopted by the online sports betting industry. As of 2023, there are now several TRON sportsbooks for USA players to choose from. And that's a good thing, as TRON (TRX) is a popular, legit crypto coin with a bright future ahead. But even more than that, the coin is a perfect sports betting banking option. It's fast, it's inexpensive to use, and it's a lot less volatile than most other cryptos.
While not every single one of the USA sportsbooks we recommend currently supports TRX betting, it's only a matter of time before they all hop on the ol' Light Cycle. The benefits – for both bettor and book alike – are simply too obvious to ignore. When it comes to online sports betting with crypto, you never need to compromise. And that's exactly the TRON promise!
Top Rated US Tron Online Sportsbooks For 2023
Why Is TRON One Of The Best New USA Crypto Sportsbook Funding Methods?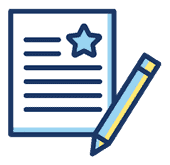 We've been waiting a few years for the best US sports betting sites to add TRON to their crypto payment options. Frankly, we don't know why it took so long. But finally, in late 2022, the first truly legit online sportsbooks finally added TRX support to their cashier menus.
This is great for a couple of reasons. First and foremost, any new crypto addition to a sportsbook's financial portfolio is a good sign – for both the book and the coin in question. In other words, the fact that sites like BetOnline and SportsBetting AG support TRON indicate that the coin itself is a strong asset worthy of your attention.
Secondly, TRON is highly valuable, specifically for sports gambling. Because it has the lowest native fees and fastest transfer times of any current sports betting cryptocurrency, TRX betting lets gamblers wager more of what they deposit and keep more of what they win.
On top of all that, TRON staking is a great way to earn free TRX in addition to your winnings (as we explain in more detail further down the page).
What Is TRON Crypto Currency?
TRON (ticker symbol TRX) is a cryptocurrency that was first launched in 2017. Initially an Ethereum token called "Tronix," TRON became its own dedicated platform in 2018. It is overseen by the TRON foundation. Like other current Proof-of-Stake (PoS) cryptos, TRON is an entire network and ecosystem.
Ever since its founding, TRX has been one of the most popular cryptocurrencies on the market. Today, it's a reliable top 20 crypto coin. On the strength of the TRON price performance during the crypto crash of 2022, several of the best US online sports betting sites added the coin to their crypto bet funding menus.
Other cryptos like TRON used for online sports betting include Cardano, Solana, Avalanche, Polygon, and Ethereum 2.0. However, TRON is the fastest and least expensive of these coins, making it arguably the best option to bankroll your favorite pastime.
How To Get TRON To Use To Bet On Sports In The US
If the TRX crypto has one shortcoming, it's that it's not necessarily the easiest cryptocurrency to get your hands on. As of 2023, Coinbase – the largest crypto exchange in the United States – does not support TRON trading.
As such, you'll need to use a less prominent crypto exchange to buy TRON coins. Still, that's not a huge issue, as there are several licensed and regulated exchanges that support buying, selling, and trading TRX.
Of course, once you hold some TRON, using the stuff – for legal sports betting online or anything else – is just like using any other cryptocurrency. There's also the added benefit that you can easily earn free TRON by staking it via any compatible crypto wallet.
How To Buy Tron (TRX) On Crypto Exchanges
As stated, the main bottleneck for using TRX at sports betting sites is the process of actually buying it. If you live in the US and have purchased crypto before, you probably used Coinbase. Even those who own no crypto at all but are merely curious about buying in usually check out Coinbase first. After all, it's the biggest US crypto exchange.
But Coinbase does not support TRON. Why this is the case, we couldn't say. The coin is 100% legit, and it's got one of the highest market caps of all cryptocurrencies. There are no TRON scams or TRON controversies out there, and the network isn't being investigated or sued by the SEC (a la Ripple/XRP).
So, while TRX trading is likely on the way to Coinbase, the fact is that – right now (2023) – you'll have to buy it at a rival US exchange like Bittrex, Kraken, or Binance.US. These services are all totally legit and safe to use, though, so it's not that big a deal.
Signing up takes just a few minutes for most users. However, KYC account verification may take 2-3 days in some cases. Just be sure to create your exchange account and buy TRON a few days before the next event you want to wager on, and you should be money.
Staking To Earn Free Tron Rewards
TRON transactions are verified through a Proof-of-Stake model. This model is different from the Proof-of-Work concept used by Bitcoin in that it "democratizes" verification.
The TRON network doesn't require massive data centers to process blocks and make new TRX coins – This is done by stake pools. If you hold TRON, you can pledge your coins to any TRX stake pool and get a cut of any rewards that pool earns for block verification. This lets you earn free TRON through TRX passive income.
TRON "staking wallets" that we recommend include:
Atomic Wallet
Exodus Wallet
Guarda Wallet
Trust Wallet
Ledger Nano S
Ledger Nano X
We never recommend keeping your TRON crypto on the exchange where you bought it. This can be convenient for active crypto traders, but it's risky because exchange wallets are custodial. That is, the exchange has custody of your crypto keys.
To prevent any associated risks, it's best to immediately send your TRX to your betting site of choice as soon as you get it. Any leftover amount should be sent straight into one of the above private non-custodial wallets. And, of course, as long as it's just sitting in that wallet, it's a good idea to go ahead and stake your TRON coins, too.
Note: You can use staked coins as you normally would because you retain full possession of those coins in your wallet. Staking does not send your coins elsewhere; it merely earmarks them as part of a specific stake pool for the purpose of earning rewards.
Advantages Of Using TRON To Bet Sports Online
Fastest cryptocurrency for online betting. TRX transactions conclude in just 2-3 minutes on average. As such, you can always get money into your betting account in time for kickoff, tipoff, overtime, etc. TRON payouts are just as fast, letting you have your winnings in hand ASAP. When time isn't on your side, TRON is!
100% deposit success rate – No UIGEA interference. The UIGEA law isn't a US sports betting law, but it is a banking regulation that can impede credit or debit deposits. It's also why US sportsbook sites no longer use card chargebacks to issue payouts. Cryptos like TRON lawfully sidestep the UIGEA so your transactions always go through.
Guaranteed same-day payouts. The only way to get same-day payouts from US Internet sportsbooks operating offshore is to claim them in crypto. TRON is the fastest crypto, with most payouts being delivered in just 2-3 minutes.
Note: Larger payouts may require manual approval by your sportsbook cashier, which can add 1-2 hours to your TRX withdrawal.
Best online sports betting bonuses. Crypto deposits come with the best online sportsbook promos. If you deposit with TRX or another supported crypto, you'll get bonuses worth 2-3 times more sports betting free plays. Even better, these promotions come with the same low rollover requirements as standard offers.
Virtually no blockchain fees. Some sports betting cryptos – such as Bitcoin and Dogecoin – come with moderate blockchain fees you'll need to factor into your bankroll management. TRON blockchain fees, however, are minimal, often amounting to just a tenth of a percent of your transaction.
No added sports betting fees. No legit online sportsbook for US players adds processing or transfer fees to crypto deposits or payouts. When you use TRON to bet sports online, you'll only pay a tiny native TRON network fee.
Least volatile crypto of 2023. Even though it's not a "stablecoin" like Tether or USD Coin, TRON might be the most stable crypto to date. During the 2022 crypto crash when every other top coin fell significantly in price, TRON lost a comparatively small amount of value.
Great growth potential – Solid investment. As a reliable top 20 crypto and potential top 10 crypto going forward, TRX has attractive growth potential. Most TRON price estimates peg the coin at $0.30 or so by 2025 and up to $0.75 by 2030.
Proof-of-Stake crypto – Earn free TRON. Like Cardano and Solana, TRON is a stakeable That means you can store TRX in a TRON staking wallet and earn passive TRON income. This is a great way to add big winnings on top of your big winnings!
TRON Online Sportsbooks Vs. Regular Online Sportsbooks
TRON sportsbooks are similar to other top-rated US crypto sportsbooks. The odds are going to be different from one operator to the other. That's why it's smart to join multiple sportsbooks and shop lines before placing any wagers.
But when it comes to the sports and events covered, most legit betting sites all feature the same US and international sports leagues and tournaments. Regardless of the USA TRON sports book you join, you'll have access to thousands of daily odds and custom props, entertainment betting, US political betting, and more.
However, when you compare online TRX sportsbooks to domestic US sportsbooks, the differences are more apparent. For one thing, no US-based betting site or brick-and-mortar sports betting lounge supports TRON gambling. In fact, these venues don't even support Bitcoin sports betting! Crypto gambling simply isn't available with domestic American bookmakers.
Tron Sports Betting FAQ's
Absolutely. Crypto is legal in America, as well as most other countries. As such, you can legally use TRX to fund any lawful transaction. This includes funding your offshore sports betting activities and receiving payouts when you win.
We wouldn't be telling you all about it otherwise! TRON sports betting is legal in America provided you gamble with an international sportsbook hosted outside USA borders.
No domestic online or brick-and-mortar sportsbook in the US currently accepts cryptocurrency. What's more, only a single state – Wyoming – has authorized crypto as a valid method of payment for sports wagering. However, as of 2023, no Wyoming sportsbook has yet to do so.
TRX crypto is a legitimate crypto, which makes it a legitimate sports betting crypto. That's pretty much how that works.
The real question is whether or not TRON is more legit than other betting cryptos. The answer to that is less clear since it's a matter of preference.
For our part, we definitely like the fact that TRX transfers are faster and inherently less expensive than all the other current crypto-gambling methods.
Honestly, these coins are too different for the TRX vs. BTC debate to be an apples-to-apples comparison.
Bitcoin is always a safe bet, and it's always going to be the dominant cryptocurrency. But TRON is faster and cheaper to use for betting specifically, and it probably has higher short-term investment potential.
We like both coins.
Ethereum used to be way slower and more expensive than TRON, but that's no longer (as much) the case. Since Ethereum's transition to version 2.0, the ETH vs. TRX debate is less clear.
Ethereum is the number-two crypto on the big board, so it's always an attractive option. But its Proof-of-Stake chops are less established, while TRON's are well-known by now.
Again, we like both coins.
Cardano is the closest crypto to TRON in terms of how it works and what it does. Both coins are Proof-of-Stake, both cost next to nothing to transfer, and both have transaction times under 5-10 minutes.
As such, the TRX vs. ADA argument is almost moot. TRX is still slightly faster and cheaper, but the difference is negligible.
Once more, we like both coins.
TRON transfer fees are based on how much energy is required for TRX pools to process transactions. Because the TRX network is so lean, its energy usage is very low. As such, verification and summary block creation is extremely cost effective.
Most TRON transfers cost literal pennies on the hundreds of dollars.
Yes, we think so. Generally speaking, any of the current top-25 cryptos should be decent investments, especially if you're buying the dip!
However, TRON – given its strong performance in the downturn of 2022 – seems like a better investment than other coins in its immediate vicinity.
We'd only put Cardano, Solana, Bitcoin, and Ethereum ahead of TRX in terms of investment potential.