Bookmaker Sportsbook Review For 2023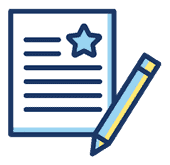 US sports bettors choosing a virtual bookmaker should definitely take a look at BookMaker EU. A US-friendly product of the "granddaddy of the sportsbook industry", BookMaker benefits from nearly three decades of online gambling experience. That means you benefit as well.
The company owns legal certifications for US sports bettors support out of San Jose, Costa Rica. You and your friends both get paid bonus money when you get them to sign up and fund an account, and your personal bonus package is generous.
You can use your preferred credit card to fund your account, $1 teasers and parlays are available, and the international and US sports offered for action comprise arguably one of the biggest selections of any Internet sports betting site.
Bookmaker - A Great USA Sportsbook For 2023
Bookmaker is truly in a class of their own when it comes to trust and reputation. Their company has been around pretty much since the inception of online sports betting in the 90's giving them longevity in the industry and earning them a perfect track record with players.
BetCRIS gaming family ownership means deep pockets, and financial security
The granddaddy of the sportsbook industry online, dating back to 1985
Legally authorized in San Jose, Costa Rica to cater to US players
Welcome Offer 50% (up to $500), Crypto 50% (up to $500)
Awesome responsive website for mobile access
Largest withdrawal limits, get up to $50K.
Does not accept players from New Jersey
Does Bookmaker Provide Legal USA Certification And Support?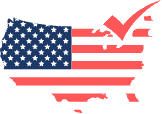 We touched on it above, but what you need to know here is that San Jose, Costa Rica runs one of the most notable and recognized online gambling provider services in the world.
As a legal offshore sportsbook qualified to deliver legitimate online gambling services, BookMaker has become one of the favorite US sports gambling destinations.
The fact that San Jose, Costa Rica, is the largest city in that country and also the financial capital just adds another level of legitimacy to the BookMaker operation.
BookMaker Bonuses, Rewards, And Incentives For 2023
Players from the United States are treated to bonuses when they open and fund a real money betting account. BookMaker, like all other reputable sportsbooks, does a better than average job in this regard. The Refer-a-Friend bonus pays you when you get your friends to sign up, delivering up to $500 to both you and them.
New accounts can receive up to $600 on their initial deposit, which is delivered in the form of a 15% welcome bonus. Crypto depositors can receive a welcome offer of 50% (up to $500).
Most sportsbooks stop there, but BookMaker also rewards all subsequent deposits with a 10% to 15% reload bonus. Crazy Tuesday and Wednesday promos deliver a 20% matching bonus on any deposit over $100.
Bookmaker Cashback And Rewards Program - Anytime you place any bet at Bookmaker you earn valuable BetPoints. These can be redeemed for a professional handicapping service, gift cards, cash or BookMaker gear from the company's retail store. They are actually known for having one of the most enticing cashback and rewards program in the industry.
To give you an idea just how lucrative their cashback can be, if you bet a dime a game you might earn enough points to cash in a couple of hundred bucks just over one weekend. I guarantee you won't find anything better in the way of cashback and rewards. They are about as good as it gets in the industry.
There have been countless times where I've had a terrible weekend, and have been able to grow my bankroll the following week without having to redeposit just by using the cashback I've earned over the previous weekend. Trust me it's a strong rewards program.
VIP Program - Another thing I love about Bookmaker is their VIP program. You don't have to be a high roller to get the VIP treatment at Bookmaker. I personally bet anywhere from $200-$1000 a game, and I've been a VIP member for years.
This puts me in a different class earning higher rewards, special VIP support, higher withdrawal limits and a host of other perks exclusive to VIP players. I'm not trying to toot my own horn or anything, I'm just trying to convey that I receive exceptional VIP service in all aspects, and I'm just an average player.
Free Contests - Another reason players love bookmaker is because they offer huge free contests to their loyal players giving away thousands in free money. No matter what time of year it is, they always have some sort of contest available for players to take a free shot at some big money.
BookMaker Deposits And Payouts Updated For 2023
Bitcoin is the go-to method for both deposits and withdrawals. Other deposit options include bank wires, credit cards and money transfer services.
Of course, when you hit that big winning streak, you want to get your money out quickly and reliably. The most efficient way to collect your winnings is by using Bitcoin or another of BookMaker's 70+ supported crypto sports betting options.
Most payouts are processed the same day you request them making them one of the fastest paying sportsbooks around. Alternatively, you can request your payout via bank wire, P2P Apps (Cash App), bank draft or money transfers, and/or the Remitly service.
As we alluded to above, Bookmaker has the highest withdrawal limits of any other sports betting site in the industry. Where most sites nickel and dime you with $3K max withdrawal limits per week, Bookmaker really comes correct allowing players to withdraw up to $50K at once. To me, that's a sign of true integrity.
They aren't interested in playing the (slow pay games) like other sites in hopes that you lose it all back. If you win and want to collect, they come through like a bank every single time making them one of the most sought-after bookmakers in the industry, in particular for high rollers.
Is There A Wide Range Of Wagering Options At Bookmaker?
Sports betting at BookMaker means attractive $1 teasers, parlay card betting up to 20 teams, and action on minor sports like Aussie rules football, surfing, rugby, cricket, martial arts and even politics. Tennis, boxing, all major motor sports and golf are all available for action. Of course, as a USA resident, you demand NCAA, NHL, MLB, NFL, USFL, and NBA sports betting opportunities, and these are also present.
Live in-game betting is delivered as are mobile PC, smartphone and tablet support. International and UK soccer and football leagues are also covered, and BookMaker delivers a unique and handy online calendar for you to keep track of upcoming and current sporting events. All major horse races are also offered for action.
Bookmaker Betting Limits
Bookmaker is committed to catering to causal bettors and high rollers alike, and their flexibility with betting limits reflects this. Their maximum betting limit for online wagers is $5000 and for phone wagers the maximum is $20,000. However, higher limits can be requested and accommodated through customer support.
Clearly they value the business of those seeking the high end limits and are willing to accommodate them accordingly. While it is likely that most sportsbooks would bend to high rollers who made the effort to request higher limits, its nice to know that Bookmaker has made it a priority.
Mobile Sportsbook App
The Bookmaker mobile sportsbook is a well designed application, compatible with a wide range of devices, including iPhone, iPad, Android, BlackBerry and Windows. They provide their full range of betting lines in their mobile sportsbook, as well as the complete selection of wagering options and features.
Their standard welcome bonus applies to their mobile sportsbook, which is a 15% match up to $2500 on your first deposit. The software powering this application is sophisticated, using advanced responsive technology to ensure compatibility across multiple platforms and with previous generation devices.
Super Bowl Betting At BookMaker
The BookMaker Super Bowl betting options are plentiful, with lines for wagering on the big game posted as soon as both participating NFL franchises are known. Point spreads, the over/under, and straight winner Super Bowl odds all take action before and during the big game.
BookMaker also allows for betting on the Super Bowl using smartphones and tablets, with support for both Apple and Android devices. The Super Bowl props that are posted at BookMaker.eu let their members wager on outcomes that occur throughout the game's running time, from the National Anthem to the naming of the MVP winner.
Live In Game Betting Options
Bookmaker does offer live betting in both their online and mobile sportsbooks. In fact, their selection of live betting lines is one of the most extensive in the industry, covering a huge range of sports events, games and matches.
You can review the live betting lines several days in advance to know which events will open the live betting options on any given day. For those of you new to this feature, it provides the option of betting on the game while the game is in progress. I personally enjoy this feature so much that I will not consider betting at a sportsbook that doesn't offer it.
High Performance, Trust And Features
Live in-game betting allows you to place wagers while individual and team sporting contests are being played, right in the middle of the action. The Streak Contest can pay as much as $25,000 when you pick consecutive winning bets, and legal certification for US player support out of Costa Rica provides peace of mind and legitimacy.
For those that don't know, having BetCRIS ownership delivers financial backing that nearly no other Internet sportsbook can match. This means you never have to worry about slow withdrawals or payout discrepancies.
$1 teasers and parlays join multiple familiar and trustworthy banking options to even further draw a reputable picture of the experience you will receive at BookMaker.eu.
The bonus offerings and ongoing player rewards are generous, and on both the mobile and PC interfaces your experience is secure and smooth. Factor in the nearly 30 years of experience that BetCRIS has as one of the original offshore sports betting providers, and you benefit from one of the premium online USA sportsbooks you will find anywhere.
Bookmaker Sportsbook Rating
Reputation

Betting Options

Payout Speed