2022 Kentucky Derby Betting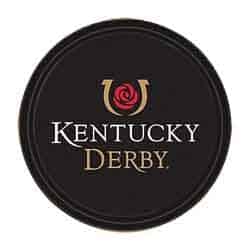 The Kentucky Derby is the most famous horse race in the world. And while the Kentucky Derby purse might not be the biggest on the horse racing circuit, the Kentucky Derby betting handle absolutely is. Outside of the Super Bowl, the Derby is arguably the single most bet on sporting event globally. Additionally, as the first leg of the famed US Triple Crown of Thoroughbred Racing, the Kentucky Derby race sets the stage for the entire horse racing betting season.
The 10-furlong (1.25-mile) contest is held each year at Churchill Downs in Louisville, KY, with the first race having taken place in 1875. The 2022 Kentucky Derby is the 148th "Run for the Roses," and you can make a run for the money on the best current Kentucky Derby odds by signing up with a legitimate, reputable USA sportsbook site like any of those listed here. Keep reading our Kentucky Derby betting guide to learn more!
The USA's Best Kentucky Derby Betting Site

Bovada is our number one online sportsbook for betting on the Kentucky Derby. In addition to horse racing props and Kentucky Derby futures, members will find a user-friendly prop builder tool where custom wagers and parlays can be created by combining any number of Kentucky Derby outcomes. Also included with a Bovada account is access to their virtual racebook as well as dozens of casino games, real money poker, and other gambling favorites in addition to betting on sports around the globe.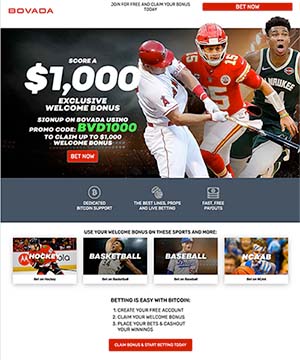 Best Kentucky Derby Betting Sites


for USA Bettors
Is It Legal To Bet On The Kentucky Derby Online In The US?
Yes! In the United States, Kentucky Derby online betting is available domestically and internationally. At the domestic level, more than 40 US states offer access to local online horse racing betting options, with the caveat that you must be physically located in a participating state to take part.
That said, if you bet on the Kentucky Derby using an offshore gambling site like those featured here, there are no US gambling laws preventing you from placing real-money wagers with such operators.
Note: Only one US state – Washington – has laws barring all online gambling. While WA residents can freely sign up and place wagers with all the sites we recommend, it is advised that you follow all local state gaming regulations in your area.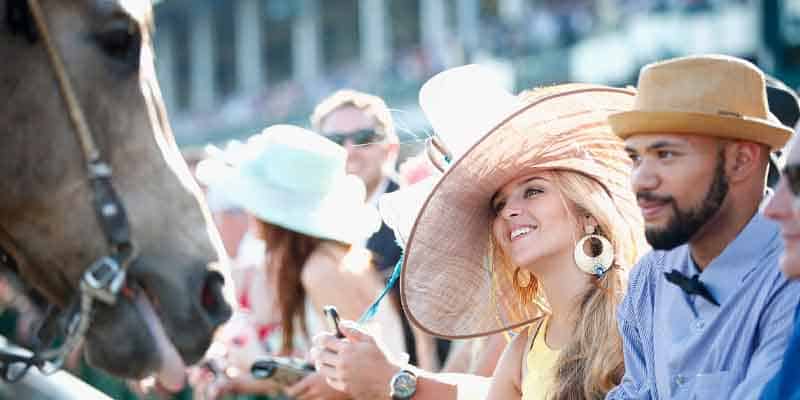 Where To Bet On The Kentucky Derby
While it's every horseplayer's dream to participate in betting on the Kentucky Derby at Churchill Downs itself, not everyone can afford to make the journey. Between the cost of travel and Kentucky Derby ticket prices, it's clear that unless you're a major horse racing betting enthusiast taking the trip of a lifetime, you'll probably just want to participate in Kentucky Derby betting online.
Luckily, there are several great online racebooks – call them "online OTBs" if you like – where you can place all the Kentucky Derby bets you wish.
Best of all, since these sites offer Kentucky Derby odds that aren't pool-based, you'll get many more wagers to choose from along with proper house-banked Kentucky Derby props, Kentucky Derby futures, Triple Crown futures, and more.
All the sites we recommend here are top providers and consistently have dozens of Kentucky Derby betting lines to choose from, but as you can see above, each site also has different odds for each horse and race outcome. As a result, we recommend signing up with multiple USA online racebooks and shopping the lines for the best possible payouts.
How To Bet On The Kentucky Derby
Once you've chosen the Kentucky Derby betting site you like and have settled on an appropriate online bet funding method for your needs (we highly recommend betting on the Kentucky Derby race using Bitcoin or another supported cryptocurrency), actually signing up and getting your account funded at any of the best online racebooks is a walk trot in the park:
Follow any link here to a legitimate online Kentucky Derby online betting site and click/tap the "Join" or "Sign Up" button.
Enter in all requested personal information, making sure to use only your real, verifiable data. A horse is a horse, of course, of course.
Select an online betting banking option that works for you. Most legit US horse betting sites support Bitcoin, various other crypto coins, Visa, Mastercard, American Express, cashier's checks, bank wires, and so on. Of these methods, crypto is the only option that gives you bigger Kentucky Derby betting bonuses, has zero additional fees to worry about, and can never be interrupted or delayed by the UIGEA banking regulation.
Follow the on-screen instructions to complete your horse betting deposit and select an optional Kentucky Derby promotion.
Browse the boards and pick your ponies!
Mobile Kentucky Derby Betting Apps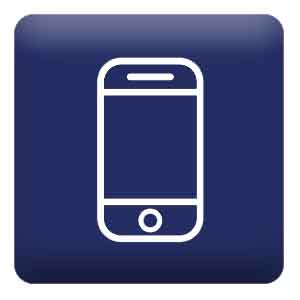 In the US, online horse racing betting is actually legal at the domestic level in over 40 different states. And that means you probably have a local Kentucky Derby betting site that can take care of you.
But it's important to remember that even when you gamble using an "official" Kentucky Derby app from a domestic off-track online horse racing betting vendor, you're going to be limited to parimutel odds. That is, you won't know how much you stand to win for a given wager until the betting closes.
(This is what differentiates US horse betting from US sports betting, and it's why horse racing betting is governed under different laws and is more widely available.)
However, if you want mobile betting access to Kentucky Derby props, futures, cross-sport parlays, specials, straights, exotics, and more, the best Kentucky Derby apps are all available as web apps right through your mobile browser, and it doesn't matter which state you're in!
All the Kentucky Derby betting sites featured here use this web app model rather than native mobile horse racing betting apps for iPhone, iPad, or Android, so there are no downloads or updates required. Even better, there's no "geofencing," so you can bet from anywhere in the USA, and all wagers are house-banked instead of pool-based!
Live Betting on the Kentucky Derby
Unlike most other sports that accommodate plenty of in-game betting or in-play betting opportunities, there is no live betting for the Kentucky Derby (or, really, for horse racing in general). Because the entire race lasts just over two minutes – it's the "The Fastest Two Minutes in Sports," remember – there's just no time for dynamic odds to be posted. As such, you'll need to have all your wagers in before the Kentucky Derby post time (aka the Kentucky Derby start time).
2022 Kentucky Derby Horses And Alternates
The Kentucky Derby field isn't set just yet, as late scratches or DQs could be announced right up until race time. However, the top 29 horses from the 2022 Road to the Kentucky Derby series (aka the 2021-2022 Kentucky Derby prep races) have been announced, and the 2022 Kentucky Derby gate draw will be held on Monday, May 2.
If you're going to bet on the Kentucky Derby, it's highly advised that you join a reputable site ASAP but wait to place your wagers until the Kentucky Derby pole positions are announced.
That said, sometimes a strong gate draw can actually reduce a top horse's payout potential, so as always, if you see a line you like, go ahead and lay at least some money down now.
Here's how the field of Kentucky Derby horses looks one week out from the big race, with their prep circuit point totals in parentheses.
2021 Kentucky Derby Results
The 2021 Kentucky Derby winner was Medina Spirit, trained by the legendary Bob Baffert. However, Baffert's record seventh Kentucky Derby victory would eventually be vacated due to a questionable drug test result. Runner-up Mandaloun was declared the winner of the 2021 Kentucky Derby on Feb. 21, 2022.
Baffert will enter no horses in the 2022 Kentucky Derby, as he's been suspended from competition for 90 days. The suspension should be lifted in time for Baffert to enter horses into the 2022 Belmont Stakes on June 11, though he will miss the 2022 Preakness Stakes on May 21.
2022 Kentucky Derby Info
Where is the Kentucky Derby? Churchill Downs, Louisville, KY
When is the Kentucky Derby? Saturday, May 7, 2022
What time is the Kentucky Derby? 6:57 PM EST
What channel is the Kentucky Derby on? NBC
Who is the 2022 Kentucky Derby favorite? Epicenter (9/2)