Topbet Sportsbook Review For 2023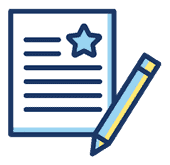 TopBet is an online gambling presence that has been active in casino and sportsbook betting since early 2011. They have established themselves as a serious contender in the US friendly online gambling space, and we felt it worth our time to check them out.
We found their selection of betting lines to be sufficient with a nice range of sports covered in their lineup. They also offer a nice range of betting options and types, including live betting and live in play betting. We found their customer support to be knowledgeable and responsive to our inquiries, though we do wish they offered a live chat function.
All in all they hold their own in the online sports betting space, and offer a pretty nice casino to boot.
Update 2016: We've removed our recommendation for Topbet due to a few players having problems getting paid. They are not to be trusted at this time.
Topbet has recently added Bitcoin as a viable option for both deposits and withdrawals. So not only are all players getting paid, they are collecting their funds in record times now that Bitcoin is in the mix.
If you aren't familiar with this option, you can learn more on our Bitcoin sports betting page.
TopBet - A Terrible Option In 2023
Here are some of the primary reasons that TopBet has earned a favorable reputation among online gamblers and industry professionals:
They are legitimately licensed and regulated by the Government of Curacao
They accept players from the United States as well as from other regions around the world
Their bonuses and promotions are good, including their improved 100% match bonus up to $1000 on your first deposit into their sportsbook
They offer a mobile application for enjoying their sportsbook and casino
TopBet includes live betting in their wagering options
Excellent credit card approval rates
TopBet's Licensing and Regulatory Credentials at a Glance
TopBet.eu is licensed and regulated through the Government of Curacao. Along with meeting minimal licensing requirements, TopBet also must comply with unannounced audits of their fair gaming practices, software and business operations.
Because of their commitment to transparency, you can verify their standing with the Gov't of Curacao to confirm that they are licensed and legally authorized to provide gambling services by viewing their licensing information from their website. They operate under Master Licensing of Gaming Services Provider, N.V. #365/JAZ.
Because TopBet.eu is licensed and regulated outside of the United States, they are not subject to US federal laws and can legally offer their services to American players. Sports bettors in the US are not violating any US federal laws by participating in legally licensed offshore online gambling.
Bonuses and Promotions Available at TopBet Sportsbook
TopBet has paid attention to detail when it comes to incentives. Like all smart businesses, they understand that when you show them the money, they will come.
Their initial new customer sports betting sign up bonus a 100% match bonus up to $1000 on your first deposit. All players will also receive a 10% reload bonus on all future deposits automatically.
In addition, Top Bet offers a number of special promos, such as their Thursday Quick Cash Reload Bonus where they will offer a 30% match bonus on all QuickCash deposits made between Tuesday and Thursday at 5PM. For this bonus, you must call customer support prior to making your deposit in order to claim the offer.
Should you refer your friends and family to TopBet, they reward you with a 25% match bonus worth up to $250 for each referral. Finally, they also offer special reload bonuses by invitation only.
Banking Options
We must admit, the banking suite at TopBet offers a menu of deposit methods that is short and sweet. They accept four types of online payment solutions, including Visa, MasterCard, Bitcoin and QuickCash. Visa and MasterCard are self explanatory, and QuickCash is a money transfer service facilitated through Western Union. QuickCash boasts a 100% acceptance rate among USA players. You must call their cashier in order to initiate the QuickCash funding option.
When it comes to Visa and MasterCard, Top Bet accepts debit cards, gift cards and personal credit cards that depict the Visa or MasterCard logo, and they utilize the Verified by Visa and MaterCard SecureCode enhanced security features to protect our transactions.
The security profile at Top Bet that protects all customer data and transactions exceeds both licensing requirements and industry standards through advanced data encryption and antivirus and firewall protection. Payouts are handled through one of several options, including check by courier, Bitcoin and verified credit or debit card.
Wagering Options
This sportsbook offers a comprehensive approach regarding their range of sports coverage. You will find the following sports categories as viable betting options at TopBet's sports betting portal: NFL Football, NCAA Football, NBA Basketball, Baseball, Hockey, Mixed Martial Arts, Soccer, Tennis, Golf, Entertainment (this includes reality TV shows and political wagering), Rugby, Cricket and UEFA.
Wagering options provide additional variation, with a strong menu of betting types, offering both standard and advanced wagering, including point spreads, moneylines, over/under, parlays, prop bets, futures bets, teasers, betting props, buying points, If bet, Action reverse bet, win revers bet, Asian handicap and progressive parlays. They also offer nice live betting features as well.
Betting Limits
The betting limits vary by sports category and wagering type, and with the majority capping out at either $500 or $1000. NFL and NCAA football both carry $2000 betting limits for the standard wagers, and you will find a $100, $200 or $300 limit sprinkled through out the lines across multiple sports as well, but those are scarce.
Betting limits are in place to protect all parties involved. High rollers who want to place wagers exceeding the limits should contact customer support and make an official request.
Live Betting Options
TopBet has included live betting features in their gaming platform. This type of option allows players to bet on the game during game play, and adds a distinctive element of excitement to the process. You may enjoy live betting through their traditional website or through their mobile initiative. Not all sports are included in the live betting range of lines, so be sure to investigate availability ahead of time.
Mobile Wagering
Being a top flight operation, Topbet offers a robust mobile betting platform that is compatible with all major smart phones. We don't need to go into too much detail here as much players understand the value in betting with a site that offers mobile wagering on the go.
Overall Summary
We were able to give the Top Bet brand resounding thumbs up. This high rating is based on our personal experiences as registered gamblers and as industry professionals. It is a bit disappointing that there is no online poker client being administered by the TopBet brand, but we have our fingers crossed that it is on their agenda as an up and coming feature of the site. We can recommend TopBet to our visitors for the following reasons:
Legitimacy – they are legally licensed and regulated and able to legitimately offer their services to anyone, anywhere, including to players in the US. They hold the appropriate credentials to ensure they are operating legally within the industry.
Reliability – we found their software, customer support and cashier to all be committed to establishing themselves as a reliable and customer oriented service provider. Thus far we have not experience any types of technical issues, glitches or time outs when logged into TopBet.eu.
Quality – TopBet delivers a highly impressive user interface, an intuitive and user friendly betting process, and glitch free gaming software. We are extremely pleased with the site's performance and look forward to many enjoyable moments as registered players.
TopBet Rating
Betting Options

Payout Speed