Wagerweb Sportsbook Review For 2023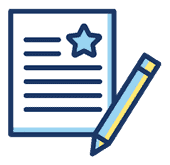 Betting on sports at WagerWeb as a US resident will effectively deliver a decent all-around experience. If you are more than just a casual sports bettor, you understand how important it is to validate licensing, financial stability, and overall sports gambling industry reputation when choosing a bookmaker.
WagerWeb comes correct in all of those areas. The Costa Rican government has issued legitimate online gambling licensing, certifying WagerWeb as a legal sports betting provider. Being located outside of the United States also means that sports lovers in the US can also legally benefit from the sports betting experience the company offers.
From the attractive welcome bonus package to the wide variety of sports covered and two decades of experience offering online gambling options, WagerWeb is a decent option for US players.
Wagerweb Sportsbook In 2023 - Better Options Out There In Our Opinion
Wagerweb has been around for years and has a decent reputation.  They haven't had any major issues screwing over players which is always good.
Wagerweb offers a 50% cash bonus up to $1,000 for new players, and some other perks and incentives that make the site very attractive.
Payouts are reliable, although we feel they have some ridiculously low limits on deposits.
WagerWeb Licensing Info For 2023
As mentioned above, WagerWeb has been certified by the government of San Jose, Costa Rica as a legitimate online gambling provider. The company supports US gamblers, and owns a very reliable reputation in the Internet gambling industry.
Online businesses in general, and Internet bookmakers specifically, simply do not last for more than 20 years unless they operate with integrity and honesty, and provide a safe, secure and enjoyable experience.
Legitimate licensing and the company's global sports betting reputation definitely qualify WagerWeb as a premium USA friendly online sportsbook.
WagerWeb Exclusive 100% Bonus Up To $1000
Sports betting by placing any wager instantly earns you "frequent flyer" points at WagerWeb. The more points you earn, the higher Rewards Program level you obtain: Silver, Gold, Platinum, or Diamond. The rewards include anywhere from 7% to 13% racebook rebates, credit card deposit bonuses up to 20%, and a 25% Refer-a-Friend bonus.
Additionally, the company offers 2% weekly cashback rewards for every $100 in daily volume across all sports, with minor restrictions. The site is also currently offering a 100% match bonus worth up to $1000 on your first deposit, as well as a 50% deposit-match Bitcoin Welcome Bonus. These are exclusive bonuses only available through our link
Deposit And Withdrawal Options Offered In 2023
WagerWeb supports traditional credit/debit deposit options, along with Bitcoin cryptocurrency and a selection of other methods such as bank wires, cashier' checks, money transfers, and so on.
Of these, of course, we recommend Bitcoin (BTC), as WagerWeb Bitcoin deposits come with the best acceptance rates, the highest limits, the lowest fees, and enhanced online sports betting bonuses for even more sports betting free plays.
Bitcoin BTC
Visa
Mastercard
American Express
Bank Wire
Cashier's Check
Retail Money Transfer
Sports Betting Options At WagerWeb
Did you ever want to bet on the WNBA, MMA matches, NASCAR racing, cycling, FIBA basketball, USL football, CFL football, Arena Football or WNCA basketball? If so, WagerWeb is one of the only Internet bookmakers that will take your action.
Of course, NCAA, NFL, MLB, NBA, NHL, USFL football league, and Entertainment betting are covered. From straight spread, side, total and money line wagering to teasers and parlays, you can make your sports bets on the go through the mobile application, on your tablet, laptop or desktop.
WagerWeb Betting Limits
WagerWeb, like most offshore betting sites, has variable betting limits. Bets start at a minimum of $2, but after that, maximums change according to the betting markets and wager types in play. For example, on NFL overnight lines, the maximum bet is $500, but on gameday, you can place $5000 wagers on NFL spreads.
Most sports wagers are capped at between $3000 and $4000, though customers in good standing can individually request their accounts' limits be raised by contacting customer service.
Mobile Betting Options
WagerWeb's mobile sportsbook application is one of the industry's best developed sports betting app. It is browser based and does not require a download or any storage space on your device. It is specifically engineered for iOS and Android devices, but uses responsive technology to ensure compatibility with previous generation devices and other mobile platforms such as BlackBerry and Windows Phone.
There is no watered down version here, mobile users have access to their full range of betting lines, sports events, features, and wagering options. In addition, your mobile sportsbook account provides access to a very robust mobile racebook as well.
WagerWeb Super Bowl Betting
Gambling on the final game of the NFL season is big business in the online betting industry. WagerWeb is a legitimate Super Bowl betting provider, creating and posting lines for gambling on all aspects of the game, including player and team performances and more.
Super Bowl prop bets flood the boards at WagerWeb, often well before the two weeks leading up to SB Sunday. These take action on in-game events, the coin toss, National Anthem, Halftime Show, and all other significant occurrences. WagerWeb also allows for in-play betting on the Super Bowl to happen between the first and fourth quarters for maximum convenience.
WagerWeb Live Betting
Like all modern top-tier USA sportsbook sites, WagerWeb offers live betting as part of their overall package of services. Live betting allows bettors to put money on games while those games are being played in real-time, and odds adjust on the fly. The live, in-game wagering feature at WagerWeb is available via both desktop and mobile, and most major games are represented.
However, it's important to remember that not all markets will have live betting options for all games. Still, the operator makes every effort to offer a robust live wagering menu, and the result is more than adequate for bettors looking for maximum engagement and immersion.
Bringing It All Together
The WagerWeb mobile racebook is one of the few on-the-go track betting applications you will find provided by any online sports betting site. And unlike most inferior Internet sportsbooks, WagerWeb has a betting guide, racing guide, and betting trends section to help with your research.
The fact that the site covers minor sports as well as the most popular international and United States leagues is a major selling point, but the company's Entertainment and Offbeat sections add levity and diversity to the mix.
You don't have to leave the site for casino gaming, either, as WagerWeb offers plenty of slots and classic table games for your enjoyment, and the service's San Jose, Costa Rica, licensing is the sign of a reputable and trustworthy online bookmaker.
Banking options are widespread and secure, the bonus selection is more than respectable, and the overall mix of quality and choice across all important facets makes WagerWeb an easy pick as one of the leading USA online sportsbooks.
Wagerweb Sportsbook Rating
Reputation

Betting Options

Payout Speed