The Super Bowl is a betting extravaganza for US fans and bettors, but not only because it's the biggest game of the year. One of the main reasons Americans love to wager on the Super Bowl is due to the sheer number of proposition bets available for the contest.
More new gamblers take part in football betting on the NFL title game than any other sporting event, and most of these fans also have a blast sorting through the hundreds of Super Bowl props on offer.
Our guide to Super Bowl prop bets will direct you to the best offshore USA sportsbook sites, where there'll be thousands upon thousands of football props to choose from each February, with the list growing each day as the big game approaches. Whether you're a new bettor or an NFL old-timer, the Super Bowl prop bet sheets available online will have you calling audibles and going deep all the way to kickoff.
Where Super Bowl Prop Bets Can Be Placed
Both offshore and domestic sportsbooks will over Super Bowl prop bets each year. For the best Super Bowl 58 prop bets, we recommend becoming a member and doing business with each of the top-rated NFL betting sites listed within this guide to Super Bowl prop betting.
Joining more than one Super Bowl sportsbook site will give members access to the hundreds of different prop bets, as well as alternative NFL odds for the same wager. Don't limit yourself to one book. Shop the Super Bowl props at all the online NFL sportsbooks that we endorse and get the edge on the oddsmakers.
The USA's Best Super Bowl Betting Site

Bovada is our top pick to find Super Bowl LVIII proposition bets. Not only does Bovada accept US players they also offer hundreds of NFL prop bets on everything from coin toss odds to touchdown passes thrown.
Bovada's sportsbook is easy to use and one of the most trusted sources for USA sports betting. You can find odds for everything you are looking for at Bovada.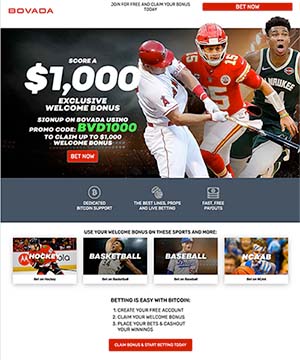 The USA's Best


Super Bowl Betting Sites For 2023
Is It Legal To Bet On Super Bowl Props In The USA?
Provided you use a legitimate, time-tested offshore sports betting site like those listed here, it is both legal and safe to wager on all things Superbowl, including the hundreds of props available. As long as you're at least 18 years of age, you can sign up and bet on the big game quickly, conveniently, and comprehensively.
Note: WA residents are barred from gambling online, though this state law is historically unenforced. You are advised to follow all local regulations, however. Please read our page dedicated to US sports betting laws for more details.
Current Super Bowl 58 Prop Bets
The list of Super Bowl props grows every day as the title game approaches, so you'll want to check back here on a regular basis in the two weeks between the AFC and NFC Championships and the big game.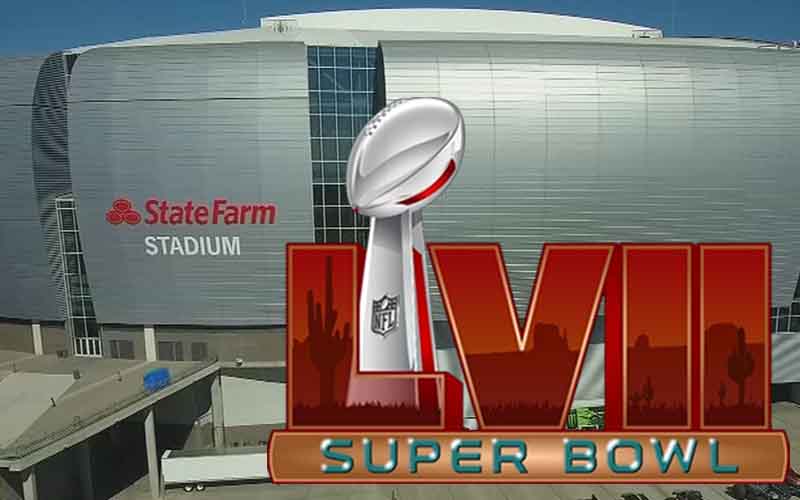 Types Of Super Bowl Props
Player Props

Player props are the most popular kind of proposition bets, as each betting line focuses on an individual player's performance. Common SB player props include things like how many TDs a quarterback will throw, how many yards a running back will rack up, how many tackles a defensive back will tally, and more.
Team Props
Team props are like player props, but they're focused on statistical performances of entire squads. An offensive team prop might be an over/under on how many yards the team will gain from scrimmage, while an example of a defensive team prop is how many takeaways a team gets. Special teams props are also available.
Game Props
Game props are outcomes that apply to the entire game. NFL bet types include anything from which team will be the first to score, what the opening coin toss result will be, and even wacky things like what the color of the winning coach's Gatorade shower will be. Sometimes, game props are also referred to as Super Bowl "specials."
Broadcast Props
These are less common than the above, but they're also usually in play for the Game of Games. Broadcast props are odds on things like how many times an announcer will cite a particular event or say a particular phrase. You can also wager on which brand's commercial will be aired first, what company will buy the most Super Bowl ads, and what kind of attire the halftime performer(s) will wear on stage.
Super Bowl Prop Bet Schedule
In order to properly distribute Super Bowl props across the entire evening of the big game, we recommend setting a bet schedule so that NFL gamblers don't miss out on any of the action.
Super Bowl Commercial Prop Bets - These SB commercial props can cash in as soon as the broadcast begins and can cover any contents contained in the advertisement, the order particular brands appear in, political prop bets on campaign ads, and more.
National Anthem Props For Performance - Flubbed lyrics, wardrobe choices of the singer, length of performance, and more can be bet upon prior to the Super Bowl each year.
Super Bowl Coin Toss Odds - Although these NFL props are merely a guess and fall along standard lines of probability, they're also incredibly popular with outcomes rendered just prior to kickoff.
Team And Player Prop Bets For The Super Bowl - Once the Super Bowl gets going, so do the standard NFL game props that involve statistical achievements for individual players and teams.
Super Bowl Halftime Show Props - The Super Bowl Halftime Show features major recording artists from the past and present performing a collection of their greatest hits while both the AFC and NFC Champions regroup in the locker room for a few minutes. The NFL betting doesn't take a break, however, as these halftime shoe prop bets keep the action going through the midgame break.
Super Bowl MVP Odds - Following the conclusion of the game, one of the final SB prop bets that will cash in are the odds for Super Bowl MVP that is awarded to the most valuable player of the winning team (except for one occasion in Super Bowl V where the Dallas Cowboys lost but their LB Chuck Howley won the MVP Award).
Fun Super Bowl Prop Bets
Some of the best Super Bowl prop bets aren't actually graded by their profit potential but instead by how silly and fun they are. This is part of why NFL Playoff betting – and specifically Super Bowl prop betting – is so popular at betting outlets around the world. Examples of fun Super Bowl props include the following, which are typically available in some variation or another every year at offshore sportsbooks:
Over/Under On Super Bowl Nielsen Ratings
Will President Biden congratulate the winning team via Twitter by midnight?
Will Security/Player/Coach/Ref be the first to tackle a streaker?
Over/Under On Official First Down Chain Measurements
Will any player use a prop during a TD celebration?
What color of Gatorade will get dumped on the winning coach?
Will (Player/Coach) announce his retirement after the game?
Puppy Bowl Winner
Super Bowl Betting Apps
Every single Super Bowl prop bet that is offered on the desktop sportsbook site is also available using popular Apple (iPhone, iPad) and Android (Samsung, Motorolla, LG, Google) smartphones and devices that are current and up to date.
Just click on any and all of the Super Bowl betting site links in the table above to transform your mobile device into a handheld NFL sportsbook that can lay some action on the SB props for just about any outcome imaginable.
Single-handed navigation of these mobile sportsbooks is made easy because of the touch-button controls that allows your other mitt the freedom to hold an adult beverage, toggle the mute button on the television remote control, or scratch your head after another bone-headed coaching call.
Super Bowl Prop Builders
A recent component of NFL betting sites are Super Bowl prop builder applications that allow for easier navigation of the hundreds of propositions that are produced for the big game. These NFL prop builders are mainly focused on team and player performances, and allow users to easily cruise the glut of odds and create custom Super Bowl parlays on the fly.
While these prop builders are limited to player and team odds at the moment, we anticipate that coin toss props, halftime show odds, and other frivolous Super Bowl 2023 betting options will be included in the near future.
Live Betting On Superbowl Props
Super Bowl prop bets do not require that wagers be placed prior to the beginning of the game and can be considered "live" because online gamblers can wager on the NFL odds until the individual outcome occurs.
While NFL live betting odds usually apply to the point spread, moneyline odds, or the over/under, elements of an NFL game line, 2023 Super Bowl prop bets are also live because they can be accessed at any point during the game and receive action until the sportsbook decides to pull them down on an outcome is achieved - whichever comes first.
Offshore vs. Vegas Super Bowl Prop Bets
Given that nearly 20 US states now have locally licensed and regulated sports betting within their borders – and that these all model their prop selections after the biggest sportsbooks in Las Vegas – many newcomers wonder whether offshore books really have a better selection than the Vegas "gold standard." The answer, of course, is yes.
As a general rule, brick-and-mortar sportsbooks in the US do offer a wide selection of Super Bowl props. However, these books have a number of factors in play that offshore books don't, not the least of which is overhead. As a result, offshore books can operate more loosely as to the types of props they offer, and they can thus offer many more of them.
Additionally, because overseas betting sites can easily put smaller caps on certain individual wagers at their discretion, you can often find many more wacky props with small $20-$100 limits, whereas in Vegas et al., books typically keep the Superbowl limits higher and simply reduce their exposure by having a smaller number of weird and wonky wagers to choose from. Where's the fun in that?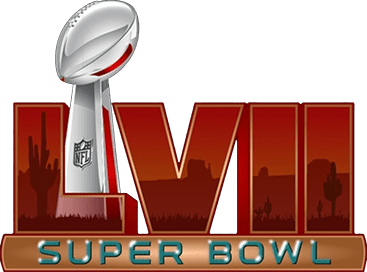 Super Bowl LVIII (58) Date & Time
Date: Sunday, February 11, 2024
Location: Las Vegas, NV
Venue: Allegiant Stadium
Teams: TBD
Spread: TBD
Straight: TBD
Broadcast: CBS
Streaming: CBS Streaming Outlets
Super Bowl Props Tips & Tricks
Bet a little, a lot – When you're making Super Bowl 2023 props, don't place large wagers on a few outcomes. Instead, place a bunch of small bets on a number of different props. This makes the game more interesting and limits your risk so you don't lose your whole bankroll on one bad beat.
Hedge your second thoughts – If you place a prop and have second thoughts – or you simply bet too much and want to limit your exposure – you can easily negate a wager by betting the other side. Most often, Super Bowl props have the same odds on either side of a bet, making it easy to effectively cancel your bet (minus the vig). As a courtesy to your sportsbook, you should not do this regularly, however.
Have fun! – Super Bowl prop betting exists not because you stand to make a mint (although some savvy bettors do), but because they're just plain fun. If you want to pad your bankroll in a big way, standard game lines are the way to go. If you want to have an entertaining, immersive experience, props can't be beat!
Don't forget about live betting – Super Bowl props aren't just available pregame, they're available throughout the actual contest, too. With live in-game prop betting, you can wager on props all game long. This gives you the opportunity to recover a bad early bet, to double up on a sure thing, and do everything in between.
Use those bragging rights – Superbowl props are a great way to put your money where your mouth is when having friendly arguments with your pals about the biggest game of the year. If you think you've got each little aspect of this whole Super Bowl thing figured out, put a few bucks on it. And when you win, never let your friends live it down. The best way to get mad props is to win mad props!