NFL Live Betting – How NFL Live Odds Work For In-Play Betting

The most popular betting sport in the United States is pro football, specifically the National Football League. NFL live betting allows for gambling on pro football games while the clock is running, and this guide reveals how NFL in-play betting works at online sportsbooks.
Learn more about in-game betting on football and what NFL bet types are included in the live odds. Also covered are the legal availability of pro football sportsbooks in your state and what the best overseas live NFL betting site is.
USA's Best Live Betting Site For NFL Games

For over ten years, our staff has done business with Bovada and always visit them first when browsing live football betting lines each week. They still claim to have never missed a payout, and our experiences reflect that statement as our withdrawals have always hit our accounts within the timelines posted on their website. Banking options for football betting at Bovada include cryptocurrency and USD, supported by state-of-the-art cybersecurity.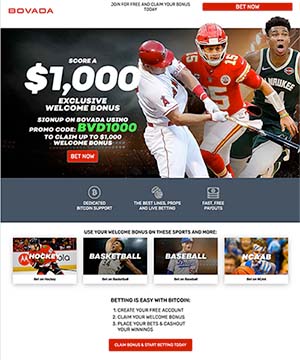 Best NFL Betting Sites


For Live Betting Odds
How Do NFL Live Betting Lines Work?
NFL in-game betting involves wagering on pro football contests after the kickoff at USA sportsbook sites. All standard components of NFL betting lines are offered with live odds for the point spread, over/under, and moneyline odds for winners.
Each NFL sportsbook site may vary in what they offer for live pro football betting odds. While live NFL betting lines can last well into the fourth quarter, there is the potential for odds to be removed early if games are deemed uncompetitive by the bookmakers.
To lay some action on live betting odds, gamblers need to create a membership with an online sportsbook and fund it with cash. Once that's settled, bettors can enter the online sportsbook after games have begun and locate the live NFL odds in the center column.
US-based bettors can then click on the live football betting line and lay some action on the point spread, moneyline odds, or the over/under as long as they remain on the boards.
Our Live NFL Betting Strategy
NFL in-game betting odds are optimum for when injuries or weather conditions cause your projections to be uncertain. If you have a strong feeling about how a game will turn out, but one or two variables are causing hesitation, wait until the first or second quarter and place a wager once you're sure.
Regarding live betting, NFL games should be monitored for momentum. The ebbs and flows of a game are easy to spot, but wagers will not pay off if gamblers wait too long to act.
Speaking of waiting too long, avoid placing live NFL bets in the second half because the odds are often less profitable than earlier in the game. While live betting odds are in place for indecisive gamblers, waiting too long kills any profit potential you may have had earlier.
Even though the betting lines are live and time is limited, readers should still shop the odds to find the best payouts. It only takes a few seconds to see what each sportsbook has posted for in-play betting, and being a member with more than one site allows for shopping.
Live NFL Prop Bets
NFL prop bets for pro football occurrences are also considered live odds because they can be wagered on until the outcome has been reached, no matter when that happens.
For instance, if a bet has been placed on whether a player will surpass 4,000 passing yards, the odds are live and will cash in at the moment that threshold has been crossed. Earning 4,000 yards would have to occur in-game and thus, counts as live NFL betting odds.
Live Betting On NFL Futures
Pro football futures allow for bets to be made on outcomes that will happen weeks or months from now, including division, conference, or Super Bowl championships.
For example, a bet made on the NFL futures for a given team at any time before that accomplishment is achieved is considered live. If you place a bet on the odds for the New England Patriots to win the AFC East, that betting line will not payout until they claim the division title.
That outcome will happen at some point live during the season, potentially during the middle of a given game. Wagers can be placed on these futures odds at any time before an outcome is reached.
While this is technically live betting - it is not live in-play betting - so there is a difference between live odds on futures and live betting on a game that is in play.
Live Betting NFL Apps
All live betting capabilities that are offered on the standard desktop version of each sportsbook site that we recommend are also ported to smartphones and tablets in the United States.
Touch-button controls operate just like a downloadable NFL betting app that allows for one hand to do the work while the other can operate the remote control or hold your favorite drink.
The best part is that 18 and older bettors can place bets on live odds from any location using mobile sportsbooks, from their back porch to the back nine at the golf course.
Live Super Bowl Betting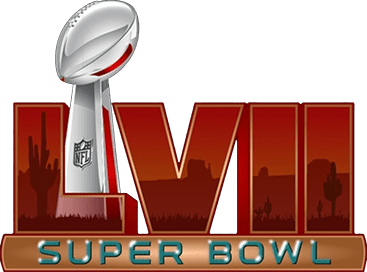 The final NFL game of the year also allows for live betting odds for each team involved, as well as extensive amounts of Super Bowl prop bets for all outcomes imaginable.
Betting on the Super Bowl will include live point spreads, moneylines, and over/unders as soon as the kickoff occurs that will last into the fourth quarter as long as the game is not a blowout.
Super Bowl props also remain live until an outcome is realized, with some designed to last until after the game ends, like NFL MVP odds and the color of the drink poured on the winning coach.
Live Betting NFL Draft Odds
Any odds offered for betting on the NFL Draft fall within the spectrum of propositions. That means they qualify as live betting odds because they do not complete until one of the options within the line becomes a winner.
Even though NFL Draft odds are "live," betting timelines are in place for each selection as teams are on the clock. That said, the draft pick can be made at any time while the clock is running and doesn't have to wait until the closing seconds to be made.
Yes. NFL in-game betting can be made using Bitcoin, Tether, Cardano, and other popular altcoins by becoming a member of any of the offshore sportsbooks we recommend within this guide.
The most significant disadvantage of NFL football live betting is that the odds are often closer to even or more narrow than when offered before kickoff. This lessens the amount of cash winnings bettors can earn by placing a wager.
Yes. While there are only a few US states that feature a minimum sports betting age of 18, all of the offshore sportsbooks sites we endorse accept members beginning at eighteen years old.
Yes. NFL football live betting is handled differently at each online sportsbook, with the main differences being whether or not they offer in-play gambling on the moneyline odds for winners.