UPDATE: The XFL Will Return On February 18, 2023
The XFL revival of 2020 brought with it a host of unique developments and offers a premium product to football fans and bettors. And given the growing popularity of legal US sports betting sites, the XFL's 2023 return couldn't come at a better time.
Make no mistake: The XFL will not challenge NFL betting for supremacy in the US. However, the league is positioned to be a supplementary betting market for football fans in the same way that it hopes to be a complementary talent pool for the NFL, and it has a real chance to succeed.
If you're interested in wagering on the "NFL minor league," you can participate in the activity by perusing our brief legal XFL betting guide, which has been written primarily for US players. (Though some international punters will be interested in the XFL, the main market for the sport – and its gamblers – is the United States.)
The USA"s Best XFL Betting Site


Bovada Sportsbook

Bovada is the number-one sports betting site in the US, and as you might expect, they're in the vanguard when it comes to XFL betting lines, too. Operating out of a legal gaming jurisdiction in Costa Rica, Bovada is a legitimate, longstanding betting venue with a tradition of comprehensive betting odds and guaranteed timely payouts. Of course, Bovada isn't just the best sportsbook in America – it's also a fully-featured casino site. So in between quarters of XFL action, bettors can find a host of other casino amusements to pass the time, including slots, poker, live dealer table games, and a pari-mutuel racebook.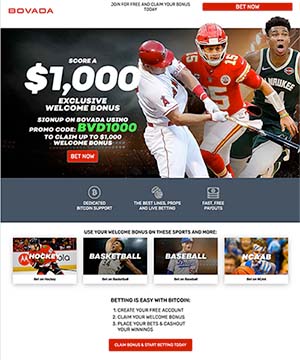 Top USA Online Sportsbooks For XFL Betting Lines
Is Online XFL Betting Legal In The USA?
If you are inside of the United States, you can legally wager on XFL football safely by using a domestically regulated sportsbook in the few states that offer them or by using a reputable offshore betting site like those listed here.
In the case of the US-based sportsbooks (whether online or on land), these are only accessible by bettors physically inside the states in question, making them less than ideal for the majority of Americans who wish to bet on XFL action. For most of the country, offshore betting sites are the way to go, as these operate outside of US legal jurisdiction and are immune from laws like the Interstate Wire Act (1961) and the UIGEA (2006).
Please note that there is one US state that has betting laws that make it illegal to gamble online: Washington. However, there are plenty of online sports bettors from the state, and these laws do not appear to be enforced. However, if you live in WA, you are advised to follow all local mandates.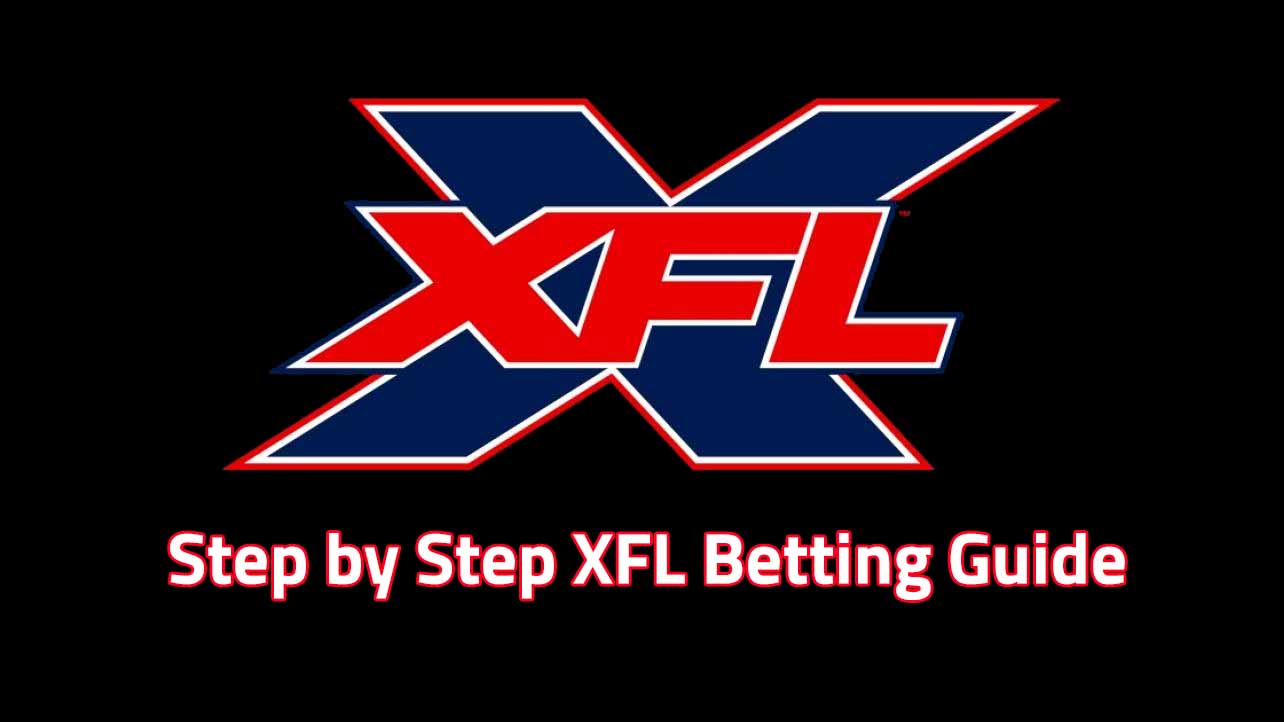 Step 1: Sign up at a legal USA betting site – All the XFL betting sites we recommend are first-rate, and you can't go wrong with any of them. Joining is fast and free, and most sites accept members from all 50 states.


Step 2: Claim your welcome bonus (optional) – When you join any online XFL sportsbook, you can choose to claim a series of welcome bonuses. As long as you understand the terms and conditions and find them agreeable, we suggest using the bonus offer(s) to your advantage.


Step 3: Deposit into your betting account – Online sportsbooks typically offer several ways to deposit. While Visa and Mastercard are popular options, we recommend Bitcoin (or another supported cryptocurrency).


Step 4: Browse the XFL betting lines – Each site will have XFL odds, but these lines will almost never be identical across multiple operators. Thus, it is advised that you shop lines to get the best value for every bet you want to take. Remember, you can join as many online XFL sportsbooks as you wish.


Step 5: Place your XFL wagers – Once you find an attractive wager, you simply add it to your betting slip, enter the amount you wish to risk, and submit your ticket. If you want to assemble a parlay, all the best XFL sportsbooks will allow you to easily do so.


Step 6: Withdraw your winnings – Once you win, it's time to withdraw your winnings. While some bettors like to keep a balance at their sportsbook, others want to pull out their payouts immediately. Just remember that most withdrawal methods (check, money order, bank wire) take up to a week or more to show up stateside. The only way to claim same-day withdrawals at XFL betting sites is to request your payout in Bitcoin or a supported altcoin. (Note: To withdraw in Bitcoin, you must first deposit in Bitcoin.)
Current XFL Betting Lines
Understanding XFL Betting Odds
Point Spread
An XFL point spread bet allows bookmakers to handicap the lines, taking points from the favorite and giving them to the underdog. A typical XFL spread will look something like this:
Dallas Renegades -3.5 (-110) at Seattle Sea Dragons +3.5 (-110)
Here, the Renegades are favored by 3.5 points, meaning that in order to win the bet, they have to beat the Sea Dragons by four or more points. Conversely, the Sea Dragons can lose by up to three points and still win the wager. The number in parentheses is the moneyline, or price tag, for the bet (here showing that a $110 wager pays out $100 in winnings).
Straight Bets
A straight bet, also called a straight-up bet or straight moneyline bet, requires you to pick a winner with no spread-like handicapping:
DC Defenders +235 at St. Louis Battlehawks -185
In a straight bet, the underdog will always have a positive moneyline, while the favorite will always have a negative moneyline. In the above example, the Defenders are the underdogs and pay out $235 per $100 wagered. The Battlehawks are favorites, paying out $100 for $185 risked. (These are ratios, not minimums, as most USA sports betting sites will take minimum wagers between $0.50 and $2.00, depending upon which operator you choose.)
Over/Under Betting
Over/under bets, also called totals, require the XFL bettor to pick whether or not the combined total points scored between two clubs will be greater than ("over") or less than ("under") the number posted by the betting site.
Orlando Guardians at Las Vegas Vipers O/U 45.5 (-110)
In this matchup, the sportsbook has set the over/under to 45.5 points. If the Guardians and Vipers score 46 or more points, the over bet wins, and if they score 45 or fewer points, the under bet wins. The half-point increment prevents the outcome from resulting in a "push," which typically requires sportsbooks to refund all action on the totals wager. The moneyline or price for this bet is normally -110, but this can vary.
Prop Bets
XFL prop bets can come in multiple forms: player props, team props, and game props. XFL player props include wagers on individual stat lines, like how many TDs a QB will throw. XFL team props are wagers based on team performances, like how many takeaways a defense will get. Game props include things like betting on coin toss results, whether or not a contest will go to overtime, and so on.
Futures
XFL futures bets are like props but over a longer period of time. Futures bets can include wagers on conference champs, XFL champs, league MVPs, and more. Typically, the sooner you place a futures wager, the more valuable odds you're going to get. Futures are usually first posted in the offseason and stay up all year round.
Parlays
A parlay bet is basically when a single ticket is comprised of multiple bets. An XFL parlay might see you wager on three or four different games at a time, where each "leg" must hit in order for your bet to be a winner. The payout on a parlay is much higher than if you simply wager on its constituent parts separately and win each of them.
XFL Live Betting Online
Live betting is a fast-growing market in the sports wagering world, as it lets bettors put money on game lines and props as they shift to represent the on-field action in real-time. Instead of having to post your bets before the kickoff of every game, live betting – also called XFL in-game betting or XFL in-play betting – allows you to place wagers on the game for the entire duration.
Most bettors use live betting as a fun way to increase their immersion, but savvy gamblers can also use it to recoup bad early bets or double down on favorites in blowouts.
XFL Mobile Betting
Mobile betting on the XFL is the most convenient way to wager on the new league. Instead of being tied to a brick-and-mortar venue or having to sit glued to your computer screen, you can simply place wagers on football right from your smartphone or tablet. Whether you have an iPhone, iPad, Android device, or other mobile gadgets, if it's got Internet access and a modern web browser (Safari, Chrome, Firefox, etc.), you can bet on the XFL from anywhere inside the US and abroad.
Banking Options For XFL Betting
Online sportsbooks do not extend credit to their players, which is a very good thing for all parties involved. However, as a result, the very first consideration when joining XFL betting sites, USFL betting sites, FCF betting sites, or NFL betting sites is getting your funds loaded up so you can actually wager. Most top sportsbooks offer support for several deposit options, and withdrawing your winnings is also typically quick and easy.
Deposit Options – The deposit options at most XFL gambling sites include the basics like Visa, Mastercard, international gift cards, bank wires, cashier's checks, money orders, and person-to-person payment services like MoneyGram and Western Union. However, Bitcoin is the best option, as it offers quick deposits, comes with no added fees of any kind, and usually boasts the highest limits. Bitcoin is only supported by offshore betting sites. Zelle is a great way for American bettors to purchase Bitcoin instantly with no waiting periods.
Payout Options – The payout options available at legal online betting sites for US players are less varied than the deposit options. Most books support courier checks, bank wires, and money orders, but as with deposits, Bitcoin is the best method. Further, Bitcoin is the only same-day payout option at offshore sites, and the cryptocurrency is not yet supported by domestic US operators.
About The XFL
League Structure
The 2020 XFL was structured split into Eastern and Western Divisions containing four franchises each. The league was owned and operated by Vince McMahon's Alpha Entertainment, but it was purchased out of bankruptcy by Dwayne "The Rock" Johnson and his ex-wife, Dany Garcia, in late 2020. The XFL will return for its third attempt at a complete season on February 18, 2023, one week after the NFL's Super Bowl concludes.
XFL Teams
Arlington Renegades - Head Coach: Bob Stoops
Orlando Guardians - Head Coach: Terrell Buckley
D.C. Defenders - Head Coach: Reggie Barlow
St. Louis Battlehawks - Head Coach: Anthony Becht
Seattle Sea Dragons - Head Coach: Jim Haslett
San Antonio Brahmas - Head Coach: Hines Ward
Las Vegas Vipers - Head Coach: Rod Woodson
Houston Roughnecks - Head Coach: Wade Phillips
XFL Schedule
The XFL uses a 10-week schedule, with each team playing 10 games. There are no bye weeks in the XFL, and each team will play its three conference rivals twice each season. Each team will also play every team in the opposing conference once per season. Currently, the XFL schedule kicks off the week after NFL Super Bowl betting wraps up in early February.
XFL Regular Season Begins February 18, 2023
XFL Regular Season Ends April 23, 2023
XFL Playoffs April 29, And April 30, 2023
XFL Championship March 13, 2023
XFL Playoffs
The XFL Playoffs will consist of two rounds: a divisional championship between both leagues' top two teams and a title game between the divisional champs. The XFL Championship will be contested in late April. 
XFL Rules
The XFL is nearly identical to NFL and NCAA football in physical and dimensional respects, though there are some differences. Primarily, the XFL is employing a host of rule changes that bettors should be familiar with and which are designed to speed up the pace and action of typical American football and football betting in general. Some of the rules that set the XFL apart from other football leagues are the following:
Kickoff returns encouraged – In order to encourage kickoff returns, which many fans and bettors view as one of the most exciting plays in football, the XFL kickoff rules have teams booting the ball from their own 15-yard lines. In the event of a touchback (which will be rare), teams will get the ball at their own 35-yard line instead of the 25-yard line.
No fair catches allowed – There are no fair catches in the XFL. When an XFL returner receives a punt or a kick, he will be granted a 5-yard buffer or "halo," giving him the opportunity to make a move and run downfield.
Unlimited forward laterals behind the line – In the NFL and NCAA, players may throw forward passes after receiving a lateral behind the line of scrimmage. In the XFL, players may throw forward passes regardless of the direction of the lateral, provided that the lateral is completed behind the line.
No extra point kick attempts – The XFL does not allow traditional PATs or point-after kick attempts. Instead, after scoring a touchdown, XFL teams can elect to run a play from the 2-yard line for one point, the 5-yard line for two points, or the 10-yard line for three points.
Shootout-style overtime – Overtime is a contentious issue in the NFL, as its "sudden death" nature is fundamentally unfair for a game based on ordered possessions. In the XFL, overtimes will be contested like soccer-style round-by-round shootouts, with each team running an equal number of plays from the 5-yard line.
No clock stoppages outside of two minutes – To speed up the game, the XFL clock will not stop for plays that end out of bounds or for incomplete passes. Additionally, the play clock will be set at 25 seconds instead of the 40-second clock used by the NFL.