Alabama Legal Online Sports Betting 2023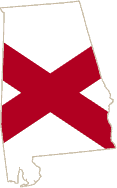 Alabama has a complicated and contradictory history when it comes to sports betting and gambling laws within the state. Alabama state laws allow pari-mutuel betting (wagers placed are against a pool of other bettors instead of a bookmaker) strictly for horse and dog racing but sports betting at physical locations is not allowed.
In addition, online pari-mutuel betting is illegal unless it is from an outlet or terminal at the physical location of the event. The state laws also allow Class II casino gambling (casinos on Native American-held land) but casino table games, like blackjack and roulette, are forbidden.
However, there is a legal avenue for placing Alabama bets on sports. Until Alabama sportsbooks become more favorable among members of the state legislature, the USA sportsbook sites that are listed within this guide will remain the best option for real money sports gambling in AL.
Domestic Sports Gambling In Alabama Is Being Considered By The State Legislature
Place Legal Alabama Bets With Offshore Sportsbook Sites
Best AL Online Sportsbook For 2023

Betonline is one of the top shelf sports betting sites and accept players world wide including USA players residing in Alabama.
You will have access to a strong menu of Alabama betting options, odds, and prop bets.
They offer a fantastic welcome bonus to new players, a killer sports betting software suite and some of the fastest payouts in the industry.
Below are a few reasons why Betonline stands above the rest.
New players receive a 50% signup bonus up to $1,000
25% reload bonus on every deposit for life
Mobile and live betting available
Legally authorized to operate through Panama City, Panama
Bet on sports, poker, casino, horses, scratch cards and more
Over 20 years of top level management experience in the industry
Fast and reliable payouts guaranteed
All USA Sportsbooks
That Accept Alabama Players In 2023
Is Sports Betting Legal In Alabama As Of 2023?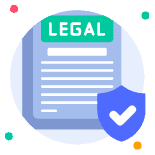 In May of 2018, the U.S. Supreme Court struck down PASPA, the federal law banning sports betting, thus allowing states to choose whether to legalize betting on sports.
Currently, Alabama lawmakers have considered allowances for domestic sports betting, but all bills have died at the end of the session thus far.
As more surrounding states pass legislation for legal sports betting, Alabama politicians will likely ease their opposition due to the fiscal irresponsibility of remaining stagnant.
Can You Bet Online In Alabama?
There are no US or AL gambling regulations that outlaw the online sports betting sites we list above and recommend to our readers. These offshore sportsbook sites fall outside of the jurisdiction of the United States and are able to legally serve sports bettors over the Internet inside the state of Alabama without getting their customers into any trouble with local authorities.
How To Bet On Sports Legally In AL
Because domestic venues have yet to receive the green light from AL lawmakers, offshore sportsbook sites like the ones endorsed within this guide provide the best option for sports betting. Alabama legally does not oppose international sports betting sites so all that is required is the creation of a membership which can be created using the following steps:
At the top of any page at the Alabama sportsbook site, locate the sign in or join icon and click it
Type in your account data and ensure its accuracy so that there are no hiccups when it comes time to withdraw winnings
Fund your online bankroll by submitting your first sports betting Alabama deposit using USD or cryptocurrency
Locate the sportsbook tab, click it, and indulge in the latest Alabama odds, game lines, and props on popular sports in the USA
Where To Bet On Sports In Alabama
When it comes to online sports betting in Alabama there are not yet any online sportsbooks licensed by the state. Alabama's gambling laws do not prohibit using legally authorized, offshore online sportsbooks like the ones we have reviewed and linked to above.
These Alabama sportsbooks are 100% legal, safe to use, and guarantee payouts for winning bets. In fact, we advise that readers do not place an Alabama bet without visiting one of our top online books.
When Will State Regulated Sports Betting Be Realized In Alabama?
The state of Alabama is incredibly conservative and will likely be one of the last holdouts before legalizing domestic sports gambling. That said, it seems like a sports gambling bill in Alabama is introduced almost every legislative session and any year now, domestic Alamaba sportsbooks could become a reality.
Once Florida and Georgia legalize sports betting, Alabama will be nearly surrounded by states that allow for domestic sports gambling venues which could cause their stance to soften in order to keep those tax dollars from being spent in other regions.
Are There Tribal Sportsbooks In Alabama?
No. The Poarch Band of Creek Indians own and operate three casinos, but they do not house physical Alabama sportsbook locations. It is possible that these Alabama tribal casinos could begin accepting bets on sports, but that would likely require intervention from the AL legislature.
Mobile Sports Betting Apps
When it comes to sports betting, Alabama has more options than one would think. More bets are made on smartphones and tablets than on PCs and laptops these days, and mobile Alabama gambling on sports can only be done using the sportsbook apps that are linked to on this page.
Using a current Apple or Android device, click on any Alabama sportsbook link within this page and gain access to all of the same options that are offered using the desktop version of the betting site. No download is required, just click on the sportsbook link and place Alabama bets on your iPhone, iPad, or other popular handheld gadgets.
Major Sports Teams To Bet On In Alabama In 2023
Alabama may not be home to any teams from the 4 major pro sports leagues, but they are second to none in the realm of College Football with two powerhouse programs that compete in the SEC (Southeastern Athletic Conference), inarguably the top NCAAF Conference over the past two decades.
The following are popular Alabama sports teams and events that the bookies always offer betting odds for:
University of Alabama Crimson Tide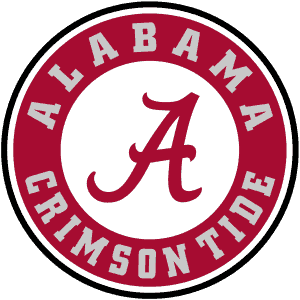 The Alabama Crimson Tide represents the pinnacle of NCAA College Football over its entire history as the institution routinely wins National Championships.
Whether it is University of Alabama betting lines, or Alabama odds to win National Championships, the Crimson Tide are always in play with lines, props, and futures available at any reputable sportsbook doing business in AL.
Betting On The Auburn Tigers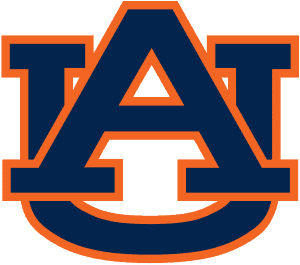 The Auburn Tigers also compete in the SEC and have won several College Football National Championships. The Tigers wrap up each regular season with a matchup against their fiercest rival, the Alabama Crimson Tide.
Alabama vs. Auburn odds are always a hot ticket in AL, with the winner usually advancing to the SEC Championship Game.
NASCAR Betting At Talladega Superspeedway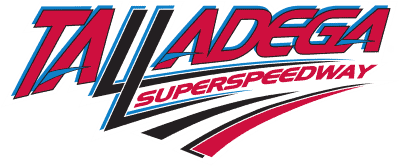 The Talladega Superspeedway in Talladega, Alabama is the host to the annual GEICO 500 on the NASCAR circuit, as well as auto races in several other categories and classes.
NASCAR betting on Talladega races can be done at any of the offshore sports betting sites Alabama has to offer with futures odds for winners, one-on-one pairings of drivers, as well as NASCAR prop bets for all other potential occurrences.
Other Alabama Teams To Bet On
Alabama A&M Bulldogs
Alabama State Hornets
Jacksonville State Gamecocks
North Alabama Lions
Samford Bulldogs
South Alabama Jaguars
Troy Trojans
UAB Blazers (University of Alabama Birmingham)
History of Alabama Sports
While there are many colleges and universities offering a variety of sports in the state of Alabama, two college football teams, the Alabama Crimson Tide and the Auburn Tigers, standout above the rest and meet each year in what is often regarded as one of the most heated rivalries in not only college football, but in all of American sports.
The matchup between the in-state rivals is known as the "Iron Bowl," which was coined by former Auburn head coach "Shug" Jordan, referencing the steel industry in Birmingham (the former neutral site for the game) in response to a reporter's question about the Tigers possibly not making a bowl game and was quoted saying, "We've got our bowl game. We have it every year. It's the Iron Bowl in Birmingham."
The two biggest public universities in the state first met on the gridiron in 1893, and today, the two teams play in the last game of the regular season each year. If the rivalry wasn't heated enough and state bragging rights weren't up for grabs each year, the right to play in the SEC championship and potentially going to a national championship is on the line in most of the annual matchups, adding more fuel to the fire.
Today, the two teams account for 33 SEC titles (25 by Alabama, 8 by Auburn), and rank near the top of college football's winningest Division I programs with Alabama ranked 5th and Auburn ranked 13th all-time.  However, if someone were to ask an Alabama or Auburn fan if they would have the rivalry any other way, the answer would likely be a resounding "No" followed by a "Roll Tide!" or a "War Eagle!"
Resources For Alabama Sports Betting: