California Sports Betting In 2023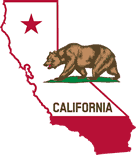 The legalization of domestic sports betting in California has taken another hit as two constitutional amendments failed at the ballot box on November 8, 2022. While CA lawmakers go back to the drawing board to take another crack at state-regulated sportsbooks, gamblers in California currently have some options for legally betting on sports using PCs, laptops, tablets, and smartphones.
Online sports betting in California at the age of 18 can take place right now at offshore sportsbook sites that provide their services over the web in the Golden State. There are no state laws prohibiting the placing of a wager at a legally authorized, offshore online sports betting site.
Below we provide a list of top-rated sportsbooks that accept California sports bettors and that operate legally outside of the US.
Two Sports Betting Ballot Initiatives Failed In November 2022

Sports Betting Is Available Via Legal Offshore Sportsbook SItes
Best CA Online Sportsbook For 2023

BetOnline.AG is one of the top-shelf sports betting sites in California and our #1 recommended online sportsbook. With only a handful of truly 5-star sportsbooks available to CA sports gamblers, BetOnline can exclusively claim the number one spot.
BetOnline Sportsbook offers loads of odds, lines, and props for members under one betting account to include one of the best sports betting platforms around, a full racebook, a real money online poker room, and an online casino featuring live dealer table games.
BetOnline also offers scratch cards and skill games, so whatever you're in the mood for, they've got you covered. New players enjoy an attractive signup bonus plus reload bonuses for the life of the account.
50% Bonus Up To $1,000 For New Members
Live betting odds and prop builder app
Premium mobile betting app
Operates from Panama
Offers sports betting, poker, casino, horses, scratch cards and more
Over 20 years of top level management experience in the industry
All USA Sportsbooks
That Accept California Players In 2023
Is Sports Betting Legal In California As Of 2023?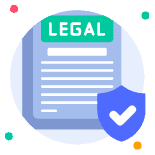 Yes. There are no domestic sportsbooks operating from within CA's borders at this time, but online sportsbooks that are based in a regulated overseas gaming district are able to accept wagers over the web from California-based gamblers aged 18 or older.
The online CA sportsbooks listed above fall into the offshore category and represent the absolute best option for sports betting in the state.
Until domestic sports betting receives the green light from CA lawmakers and constituents, offshore sportsbooks that operate online are the best and only legal option for gamblers in the Golden State.
Can You Bet On Sporting Events Online In CA?
Yes. International sports betting sites accept online wagers from 18 and over customers located in California for just about any major sport or athletic contest happening around the planet.
The CA sportsbooks linked to on this page are located offshore and can legally offer their sports betting odds to anyone within California with a web-ready device.
How To Bet Legally Online In California
Sports betting in California can only be done online with an offshore sportsbook site because of CA's current gambling laws. Online sports betting sites require membership before any wagers can be submitted, and pressing the join or signup icon begins the process. Create a sports betting login and enter member data prior to moving on to the sportsbook banking options.
Fund your accounts with either USD or cryptocurrency like Bitcoin, and once complete, locate the sportsbook tab and click on it. Inside, users can browse through tabs for each major sport, political election odds, entertainment betting, and more.
Where Can I Bet On Sports
As long as bettors have reached the age of 18 and possess a smartphone, tablet, laptop, or personal computer that is connected to the web, betting on sports in California can be achieved at any overseas sportsbook site listed on this page.
Technically speaking, online sports bets can be placed in California from anywhere within the state's borders as long as the actual site is located offshore.
When Will Sports Betting Be Legalized In The State
In November of 2022, CA citizens weighed in on whether in-person, online, and mobile domestic sportsbooks could operate and exist within state lines via the ballot box with two voter initiatives. Legal sports betting in CA was soundly defeated, with both Proposition 26 and 27 receiving less than 30% of the total vote.
Now that the most recent efforts to legalize domestic sports betting in CA have failed, it could be several years before another ballot initiative is attempted.
Indian Tribes
There are several tribal reservations and lands within CA that include retail casinos, but none of them house domestic sportsbooks. The California Nations Indian Gaming Association (CNIGA) intervened in the 2020 CA legislative session to ensure that they were cut in on the domestic sports betting action.
Proposition 26 would have regulated tribal sportsbook locations in CA, but it did not pass in November of 2022.
Mobile Sports Betting Apps Available In California
While there are no domestic sports betting options of any kind available in CA at the moment, mobile sportsbook apps are open for business on iPhones, iPads, as well as Android devices.
Just by clicking on any CA sportsbook link on this page using a current smartphone or tablet, mobile browsers are converted to web apps that behave just like their downloadable counterparts on the fly.
These sports betting apps deliver odds for betting on the NFL, NBA, College Football, UFC fights, and all other major contests that inspire mobile sportsbooks to produce wagering odds.
We invite California-based readers to click through to each of the mobile sportsbooks we feature in this guide to see first-hand what they have to offer their customers.
Major Sports Teams To Bet On In The State
As one of the most populated states in the USA, California is a mecca for pro and college sports, with several programs and franchises that compete at a high level each year. The Golden State is also the host of major sporting events such as the Super Bowl, award shows like the Oscars, PGA Tour stops, and more.
Betting On NFL Football
NFL betting reigns supreme in CA and can be done at offshore sportsbook sites that cater to the area. Each NFL season culminates with betting on the Super Bowl, and California franchises are usually in play for the Lombardi. California is also a regular host to the Super Bowl due to its warm climate and numerous franchises.
The Los Angeles Chargers
Betting on the Los Angeles Rams
Betting on the San Francisco 49ers
Betting On NBA Basketball
California's four pro basketball franchises are some of the most popular among fans and inspire hundreds of game lines at NBA betting sites. The odds for betting on the NBA Playoffs typically rank the Lakers and Warriors near the top as they often make deep postseason runs.
Los Angles Lakers
Los Angeles Clippers
Sacramento Kings
Golden State Warriors
Betting On MLB Baseball
Each spring, 5 Major League Baseball teams in California begin their 162-game regular season - each of which can be wagered on at MLB betting sites. The only MLB in CA that has not won a World Series is the Padres.
Los Angeles Dodgers 

LA Angels
Oakland Athletics 

San Diego Padres 

San Francisco Giants
Betting On NCAA College Games
College Football betting in California is a big draw at offshore sportsbook sites as regional programs compete at the highest level. The Pac-12 Conference is the major grouping in the region, with the projected winner often finding themselves atop the odds for CFP betting.
California Golden Bears
Betting on the Stanford Cardinal
Betting on the UCLA Bruins
Betting on the USC Trojans
Betting On NHL Hockey
California's three NHL franchises each play 41 home games, with hockey betting lines produced online for every single contest. Whether betting on the NHL regular season, NHL Playoffs, or Stanley Cup Finals, offshore sportsbooks can take care of any hockey bet in California.
Anaheim Mighty Ducks
Los Angeles Kings
San Jose Sharks
Betting On MLS Soccer
The online sportsbook sites we recommend don't limit themselves to the four major pro sports in California. Soccer betting on MLS games is given the same respect that betting on college football or the NFL is granted when doing business with a legal offshore sportsbook in CA.
Los Angeles FC
LA Galaxy
San Jose Earthquakes
Other Sports Teams Available To Bet In In California
Cal Poly Mustangs
Fresno State Bulldogs
Sacramento State Hornets
San Diego State Aztecs
San Jose State Spartans
History Of California Sports
With a population of nearly 40 million people, the Golden State has 15 professional sports franchises across the four major professional sports (NFL, NBA, MLB, NHL), which is more than any other state, along with four college football teams (Cal, Stanford, UCLA, USC) in a Power 5 Conference (Pac-12).
In addition to the numerous sports teams, 14 Heisman Trophy winners were born and played high school football in the state with football talents such as O.J. Simpson, Marcus Allen, Ricky Williams, and Carson Palmer. California said goodbye to the Las Vegas-bound Oakland Raiders after the 2019 NFL season.
Los Angeles Stadium at Hollywood Park, located in Inglewood, is the most expensive stadium complex ever built at $4.96 billion. The stadium opened in 2020 and is the home stadium for both the L.A. Chargers and the L.A. Rams NFL teams.
Futhermore, the stadium hosted Super LVI in February 2022 and will be the location of the College Football Playoff National Championship in January 2023, as well as the opening ceremony and various sporting events for the 2028 Summer Olympics.