Hawaii Sports Betting In 2023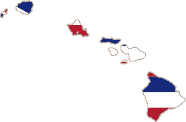 When you think of Hawaii, beaches, crashing waves, and sunshine come to mind. While sports betting and casinos would be a nice addition to the resort-laden landscape, there is absolutely no domestic gambling presence in the Aloha State.
This does not mean, however, that there is no appetite in Hawaii for responsible gambling entertainment. So, how does someone in Hawaii access legal sports betting options? That is the very question that this guide was designed to answer.
We have created this website to serve as a valuable resource that provides insight into the legal status of sports betting in Hawaii. This page will also discuss how state and federal laws impact the opportunities that are available to Hawaiians interested in legally betting on sports online.
Sports Gambling In Hawaii Available Via Offshore Sportsbook Sites To 18+

There Are No Domestic Hawaii Betting Venues At This Time
Best HI Online Sportsbook For 2023

BetOnline Sportsbook is just as the name suggests, a top-shelf online betting site that offers everything players need in the way of betting. HI-based gamblers can enjoy betting on sports, online casino games, horses, and even poker.
BetOnline.AG provides a substantial selection of betting lines and wagering options and has an excellent reputation in the industry as one of the most trusted US sports betting sites. We recommend BetOnline without hesitation.
Awesome welcome bonus - 50% up to $1,000
#1 mobile sports betting app
Operated In Panama City, Panama
Live in-game betting odds available
Decades of experience
Gamble on sports, poker, casino, horses and more
Excellent reputation - players are always paid
All USA Sportsbooks
That Accept Hawaiian Players In 2023
Is Sports Betting Legal In Hawaii As Of 2023?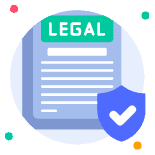 Yes. While domestic sports betting has yet to receive the green light from the HI state legislature, offshore sportsbooks in Hawaii are able to serve the region over the Internet and allow 18+ gamblers to become members and lay some action on their favorite teams.
Because there are no state laws on the books that outlaw or prohibit internationally-based Hawaii online sports betting sites from taking wagers from customers in the state, it isn't illegal to use one. USA sportsbook sites in HI that operate offshore will be the only legal avenue for sports betting until domestic options are made legal.
Can You Gamble Online In Hawaii?
The only route to legal gambling online in Hawaii is to use one of the offshore sportsbooks we list in our reviews. Hawaii does not yet allow for state-regulated casinos or sportsbooks to operate within its borders, but offshore gambling sites can lawfully do so.
These online gambling sites that are based overseas are able to offer sports betting in addition to casino games like blackjack, slots, backgammon, and even real money poker - all housed within the same site with only one membership required to access it all.
How To Bet On Sports In Hawaii Legally
The best USA sportsbook sites that we recommend within this guide deliver the top online sports betting Hawaii has to offer.
Gambling sites operating from an international destination are the only sportsbooks that can legally offer their services within Hawaii, and we've done the homework for you by reviewing them all and providing a list of the best-of-the-best above.
To become a member with any of the HI sportsbooks we recommend, just click the join icon at the top of any page within the betting site to initiate the process. The first part requires typing in account data and creating sportsbook login credentials.
Up next is funding Hawaii sports betting accounts. The first sports betting site deposit can be made using USD or cryptocurrency and is almost always eligible for a sportsbook promo code that adds additional funds based on a percentage of the transaction total.
Once the online Hawaii gambling site account has been funded, new members can click on the sportsbook tab and find the betting odds they intend to lay some action on. Good luck!
Is Gambling Available On Hawaiian Cruises?
Gambling while aboard a Hawaiian cruise is prohibited by state law and is not available while the vessel is within US waters. However, the casino is able to open up and accept action once entering international waters, and can do so at roughly 12 nautical miles off the coast of Hawaii.
We advise checking with the cruise line prior to booking to make sure what each company's policy is in regard to Hawaii sports betting or casino gambling while on board.
What Are The Chances Of Legalizing Gambling In The State?
Being that Hawaii is located in the middle of the Pacific Ocean, they do not have any bordering states that tempt local sports bettors to travel there in order to spend their money at domestic sportsbooks in neighboring regions.
Still, there has been some movement in the Hawaii Legislature for legal sports betting, and there is a strong chance that in-person sportsbooks could receive approval in 2023.
To combat the glut of illegal gambling rooms that operate in HI, a bill is being drafted that would regulate poker rooms and sports betting locations. There's no word at the moment on a minimum gambling age, but the regulation of apps and online gambling is not being considered.
For now, Hawaii online sportsbooks that operate offshore will scratch HI's regional sports betting itch.
Are There Tribal Casinos Located In HI?
There are no casinos or gaming establishments of any kind that exist on tribal lands within the state of Hawaii. There are currently no federally-recognized tribal presences within HI, but Native Hawaiians are making efforts to change that status so this scenario could change in the future.
Betting Apps & Mobile Sportsbooks
As long as gamblers are standing in Hawaii and their smartphone or tablet has a connection to the Internet, mobile sportsbooks can be accessed and utilized by anyone aged 18 and older. Readers do not have to download any software, either.
Using popular Apple or Android devices, click on one or more of our Hawaii sportsbook links above and watch game lines, odds, futures, and props from around the globe populate mobile screens and offer touch-button navigation that functions just like a downloadable app.
Major Sports Teams To Bet On In HI In 2023
College athletics are the main draw in the state of Hawaii, however, all sports are in play when becoming a member with any of the online sportsbooks we suggest here at USASBS. Bet on the NFL, NBA, NHL, college football, and more, all from the comfort of your own home using the HI offshore sportsbook sites we list on this page.
Wagering On The Hawaii Rainbow Warriors
the University of Hawaii is the biggest sporting draw on the island fielding teams in NCAAF and college basketball. The Rainbow Warriors play in the Mountain West Conference where each of their games will be featured at college football betting sites as well as online NCAAB sportsbooks that operate offshore.
Because the Rainbow Warriors compete at the highest level of collegiate sports, they'll always be in the running for a national championship. Their 50,000+ fans at Aloha Stadium show up on a weekly basis to support the Rainbow Warriors in anticipation of raising a championship banner.
The Legal Status Of Gambling In Hawaii
There are two primary federal laws that govern sports betting throughout all 50 states. The first law that applies to sports betting in the US is the Federal Wire Act, which prohibits state-licensed online sports betting from accepting bets across state lines.
Like state gambling laws, these federal laws do not prohibit US players from participating in offshore sports betting as long as it takes place at a certified destination that is based outside of the US.
These laws do not affect or apply to these offshore businesses, so the US is not able to have a say in how they conduct their business or who their customers are.
The last law that affects online sports betting is the UIGEA. This law simply places regulations regarding how gambling-related transactions can be processed at US-based gambling destinations. The law targets online gambling site operators and payment processors and does not address players in any way.
The UIGEA legislation is responsible for those instances where US gamblers have a problem using their credit cards to fund their online gambling accounts. Most quality payment processors and sportsbooks have learned to operate in conjunction with this law and offer US-friendly deposit methods, including cryptocurrency. This law does not prohibit HI-based sports bettors from enjoying online gambling.
Gambling Culture In Hawaii
As discussed above, the domestic Hawaii gambling options are slim. Hawaii doesn't offer horse racing, dog racing, slots, or any other type of low-level gaming that even conservative states offer. Hawaii has no cultural ties to gambling in general, and thus, the state is not in any rush to usher in casinos or domestic sportsbooks.
However, recent legislative efforts offer a glimpse of hope for the future of online gambling in Hawaii, as well as domestic sports betting venues. No bills have been passed yet, but where there is smoke, there is fire. Look for lobbying efforts in HI to pick up soon.