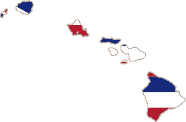 When you think of Hawaii, chances are that gambling does not come to mind. There's a reason for this. There is absolutely no gambling presence in the Aloha State.
This does not mean however that there is nobody in Hawaii with an appetite for responsible gambling entertainment. In fact, surveys conducted with popular online gambling providers indicated that a noticeable portion of their customer base is comprised of gamblers from Hawaii.
So how does someone in Hawaii access legal sports betting options when every form of state-regulated gambling other than social poker games is prohibited by law? That is the very question that this guide was designed to answer.
We have created this website to serve as a valuable resource that provides insight into the legal status of sports betting in Hawaii. This page will also discuss how state and federal laws impact the opportunities that are available to Hawaiians interested in betting on sports. We provide direction on how to access online sportsbooks that are authorized to provide their betting lines to gamblers in Hawaii and that are operating legally within the industry.
Best Online Sportsbook


Accepting Players From Hawaii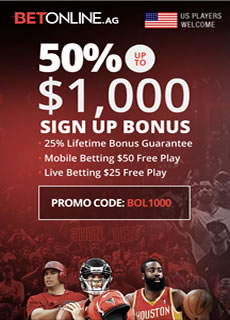 Betonline is just as the name suggests, a top shelf online betting site that offers everything players need in the way of betting. Players can enjoy betting on sports, online casino games, horses and even poker. They provide a substantial selection of betting lines and wagering options.  Betonline has an excellent reputation in the industry and is one of the most trusted US sports betting sites, we can recommend them without hesitation.
USA Sports Betting Sites

Open To Hawaii Players
Is Online Sports Betting Legal In Hawaii?

The only form of state-approved betting in Hawaii is limited to social poker games. These poker games are permitted but must comply with a lengthy list of requirements in order to qualify as legal. Despite the restrictions that the state places on gambling entertainment, residents of the Aloha State and tourists who are visiting do have some viable options available to them for enjoying legitimately certified sports betting options. Because of the state's draconian gambling laws, most people interested in gambling assume that their range of options ends at the state's borders. Thankfully this is not true.
Let's start by discussing the bad news. Hawaii's gambling laws leave no wiggle room when it comes to state-regulated gambling. Other than social poker, there are no forms of approved gambling in the state. There are also two US federal laws that govern the nation's sports betting activities. The first is the Federal Wire Act, which prohibits US-based online sportsbook gambling throughout the United States. It should be noted that Tulsi Gabbard of Hawaii has co-sponsored a bill that has come to be known as the Restoration of America's Wire Act (RAWA). His efforts seek to make all forms of US-based online gambling illegal. The bill has been introduced but has not been pushed forward as of yet.
The second federal law that is relevant to the situation is known as PASPA or the Professional and Amateur Sports Protection Act. This law dealt with brick and mortar bookmaker businesses, prohibiting the authorization of these types of betting services across the country with the exception of four specific states, including Nevada, Delaware, Oregon, and Montana. The law was repealed by the Supreme Court of the United States in 2018 giving states the right to enact sports betting laws.
These sportsbooks can legally offer their betting services to gamblers around the world, including those in Hawaii. Sports fans in Hawaii can bet on sports at these legally sanctioned online destinations without violating state or federal laws.
How the Federal Government's Laws Tie-In with Hawaii
There are two primary federal laws that govern sports betting throughout the land. The first law that applies to sports betting in the US is the Federal Wire Act, which prohibits state-licensed online sports betting from accepting bets across state lines.
Like state gambling laws, these federal laws do not prohibit US players from participating in offshore sports betting as long as it takes place at a certified destination that is based outside of the US. These laws do not affect or apply to these offshore businesses, so the US is not able to have a say in how they conduct their business or who their customers are.
The last law that affects online sports betting is the UIGEA. This law simply places regulations regarding how gambling related transactions can be processed at US-based gambling destinations. The law targets online gambling site operators and payment processors and does not address players in any way. The UIGEA legislation is responsible for those instances where US gamblers have a problem using their credit cards to fund their online gambling accounts. Most quality payment processors and sportsbooks have learned to operate in conjunction with this law and offer US friendly deposit methods, including the ones we feature on this page. This law does not prohibit players from enjoying online gambling.
Gambling Culture In Hawaii
As discussed above, you pretty much have zero gambling options in Hawaii. For starters, they don't offer any type of racetracks. Even states where gambling is really held to be both illegal and immoral, like in West Virginia, the state still has tribal lands that offer casinos and state-regulated racetracks. But Hawaii has neither. They don't offer horse racing, dog racing, or any slots; heck, you probably cannot even find any backroom fruit machines in a smoky pool hall somewhere. The biggest issue here isn't that the state cracks down on gambling. It's just that Hawaii's culture is not about gambling. Although they have been heavily influenced by American mainland culture for decades now, gambling has just never stuck for the state. Instead, Hawaii is about pig roasts and surfing and taking it easy on the beach with a sweet mixed drink. The things that bring people to Hawaii are obviously 180 degrees different from the things that bring people to a place like Las Vegas, and so Hawaii doesn't even pretend like gambling is part of their culture. When they want to fund pet projects, schools, etc, they rely on other means to raise the money. They don't fall back on state lotteries and suchlike to fill their coffers.
In many ways, it's very commendable that Hawaii hasn't "sold out," as it were, to adopt gambling for the sake of quick profits. Though on the flip side of that coin, it makes the state seem very antiquated and regressive. The fact that they don't any casinos in operation despite being a tourist area says a lot about the overall culture of the state. And the fact that Hawaii has no plans to change tells you everything you need to know about the state's attitude toward gambling. It's not something that native Hawaiians want on their island, and it's not something the state government will be allowed to take root any time soon. For the foreseeable future, Hawaii will remain a land where your US online sports betting entertainment will have to be done via the offshore sites.
Sports Teams to Bet on in Hawaii
Hawaii doesn't have any major professional sports teams but does have a very popular college football team, the Hawaii Rainbow Warriors, who fielded their first college football team in 1909. This is a Division I FBS team plays in the Mountain West Conference, and while they will not likely play for a national championship any time soon, fans of the college football team still pack the 50,000-seat Aloha Stadium on a weekly basis to support the Rainbow Warriors.
Bet On The 2019 Hawaii Rainbow Warriors
Hawaii started 2018 hot at 6-1. But the team lost steam during the season and finished 8-5 under coach Nick Rolovich.
Rolovich retains most of his starters and second-string from 2018, plus a majority of his coaching staff. One of the most important returning starters, QB Cole McDonald, threw for 36 touchdowns in 2018.
In a pass-heavy offense like Hawaii's, there can be big swings. Because of that, there's a thin line between the Rainbow Warriors going to a bowl game or finishing under .500 in 2019.
2019 NCAA Championship Odds to Win: TBD