Illinois Sports Betting In 2023

This page is dedicated to individuals seeking information regarding how the state of Illinois handles sports-related gambling. The state is fairly progressive when it comes to gambling in general, with a decent selection of state-regulated forms of betting entertainment available.
With a healthy representation across multiple professional sports leagues, Illinois clearly enjoys an exuberant sports culture that enhances its healthy appetite for responsible, legal sports betting as well.
Sportsbook gambling in Illinois, and really anywhere in the United States invites a host of complex nuances that must be systematically navigated in order to experience legitimate betting opportunities that do not violate state and federal gambling laws.
We have created this resource guide in response to sports fans and gamblers in Illinois who are interested in obtaining knowledge for making informed decisions concerning their participation in legal online sportsbook gambling.
We look closely at the state's gambling laws and how US federal laws impact sports betting options for Illinois residents. You will also find information about how to access legally authorized and operated online sportsbooks that offer a safe, legitimate, and high-quality betting environment for gamblers from Illinois.
Domestic in-person/mobile/online sportsbooks open to 21+ gamblers in Illinois

Illinois offshore sportsbook sites open to 18+ sports bettors
Best IL Online Sportsbook For 2023

BetOnline Sportsbook welcomes 18+ gamblers from Illinois and is legally authorized to provide its services to both US and IL-based customers. All members have the option to accept a generous match bonus on each and every deposit for the life of your account. BetOnline.AG's range of betting lines and wagering options is exceptional.
They cover both American and international sports and post odds for professional, amateur, and collegiate leagues. We really enjoy their selection of options for betting on the Super Bowl. Their banking suite effectively supports US residents and offers a nicer selection of deposit methods than most of their competitors.
50% bonus up to $1,000
Lifetime bonus offer - 25% up to $1000 on all deposits
Numerous lines and wagering options for betting on the Super Bowl
Mobile betting application for smartphones and tablets
Legitimate certification and regulatory oversight by the government of Panama
Also offers poker, casino, racebook and scratchcard games
Longevity in the industry since 1991
All USA Sportsbooks
That Accept Illinois Players In 2023
Is Sports Betting Legal In Illinois As Of 2023?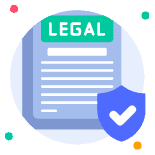 Yes. Sports betting in Illinois is legal both domestically and offshore options that are legally certified USA sportsbook sites.
Gamblers inside of IL are able to bet on sports with online books that are located outside of the United States as well as with domestic books that operate within Illinois. Individuals living in or visiting Illinois are free to open an account and place bets at offshore sports betting sites without breaking any US gambling laws.
This page lists the industry's top sportsbooks that are all authorized and certified to operate legally and accept members from within Illinois.
Can You Bet Online In Illinois?
Yes. All legal online sports betting options (domestic/offshore) are legal within Illinois for laptops, personal computers, smartphones, tablets, and other web-ready devices. While domestic IL sports betting sites and in-person locations require a minimum age of 21, the offshore sportsbooks listed within this page allow for online gambling at 18 years of age.
We strongly suggest that Illinois online sports betting be limited to the premium sportsbooks we recommend within this guide because they offer the largest variety of betting lines for pro and college games, and also allow for exotic odds for election betting and entertainment wagering.
How To Bet On Sports In IL Legally
In order to place a wager with one of the legal sportsbook sites we suggest that Illinois-based gamblers join, a membership must be created first. This process can be completed within a few minutes and can be initiated by clicking the join button atop any of the online sportsbooks included within our list of sports betting site reviews.
First, enter new account profile data and create secure sportsbook login credentials. Once complete, the next page asks for members to supply their first sportsbook deposit and grant them the opportunity to do so using cryptocurrency or USD - an exclusive to offshore betting sites.
Once accounts are funded, Illinois sports bettors can then head over to the online sportsbook section of the site and locate the odds they want to lay some action on.
Where Can I Bet On Sports In Illinois?
Whether regional sports bettors want to use a domestic or offshore sportsbook in Chicago or within the remainder of Illinois is largely based on personal preference. While 21 and older patrons can access Illinois sportsbooks that are state-regulated, those aged 18-20 can opt for the offshore sports betting sites that our review experts list on this page.
Making a bet with USD can be done at any legal IL sportsbook, but cryptocurrency betting is exclusive to offshore venues. Are you into prop bets? International sports gambling sites that serve Illinois provide exponentially more proposition odds for pro and college sports, and include entertainment betting and political wagering under the same roof - something that domestic operations won't touch.
Readers standing within IL have all options available to them across all mediums, but we recommend the sportsbooks listed above for the safest and most legitimate online gambling experience within Chicago, Illinois, or the remainder of the USA.
How Federal Gambling Regulations Impact Sports Betting In Illinois In 2023
The federal regulations governing gambling in the United States still exist for Illinois through several US sports betting laws. The good news is that these laws apply to gambling action within the US, but have no impact on legally sanctioned offshore sportsbooks.
Illinois regulates the wire transfers and defines gambling, etc, and works to do so in accordance with federal regulations. But make no mistake about it; these federal regulations against state-based gambling still exist inside of Illinois.
Are There Sportsbooks In Chicago?
There are no in-person sportsbooks located within Chicago's city limits at this time, but there are laws on the books that allow in-stadium betting lounges so the status should change in the near future. Domestic mobile sports betting apps that are regulated by the state of Illinois are able to be downloaded for wagering on games within Chicago, IL, and are limited to 21+ customers.
We prefer using the online sportsbook sites gathered above because they offer Illinois sports betting over the web, with some of them servicing the region for over a decade.  These legit Illinois betting sites operate offshore and are able to accept sports wagers over the web from inside of IL without violating any existing state laws.
Are There Illinois Gambling Casinos On Indian Reservations?
There are two tribal casinos within the state of Illinois that operate on reservation lands and serve 21+ customers. Neither casino houses a domestic sportsbook at this time.
The Hard Rock Casino - Rockford, IL - Owned by the Seminole Indian Tribe of Florida
The Wind Creek Illinois - Homewood, IL - Owned by the Poarch Band of Creek Indians of Alabama (Expected To Open In 2023)
Mobile Betting Apps Available To IL Players
Mobile sports betting in Illinois is available domestically and via the offshore sportsbook sites we endorse here at USASBS. State-regulated apps require a download, but the online betting services we link to above can be clicked on using any popular Android or Apple device for instant access to the latest betting odds on pro and NCAA games.
These web apps operate just like a downloadable mobile sports betting application from anywhere inside the state of IL, and are open to 18-year-old gamblers, three years earlier than domestic gambling apps.
IL Professional Sports Teams To Bet On In 2023
Illinois is a top-tier sports betting state with presences from all four major professional leagues, nationally-ranked college football programs, NCAAB teams that routinely compete in the March Madness Tournament.
The following teams, programs, and franchises drive the appetite of local sports bettors with odds, props, and futures that can be accessed using domestic and overseas sportsbook sites within Illinois.
Betting On The Chicago Bears (NFL)
The Chicago Bears are one of only two remaining franchises from the NFL founding in 1920, with the Arizona Cardinals (originally based in Chicago) being the other. Since 1971, the team has played its home games at Soldier Field, which first opened in 1924 and is currently the oldest stadium in the NFL.
The Bears are considered one of the most historically renowned franchises in league history, winning eight pre-Super Bowl era NFL championships and one Super Bowl in 1985 (XX). Wagers can be placed on the Bears at USA NFL betting sites that operate offshore, or within the borders of Illinois.
Betting On The Chicago Cubs (MLB)
Being from the north end or south end of Chicago is typically what dictates whether or not one is a fan of the Cubs or the White Sox. But both of these teams are among the most historic in Major League Baseball. The Cubs play at the historic Wrigley Field which sports ivy growth that covers its shallow outfield walls.
Online MLB sportsbooks offer lines for each and every Chicago Cubs game, as well as World Series odds that are available for most of the year, as long as they are still in the running for the playoffs.
Betting On The Chicago White Sox (MLB)
The Chicago White Sox have been part of MLB since 1901, and they are perhaps most famous for the Black Sox scandal of the 1919 World Series, with Shoeless Joe Jackson, Buck Weaver, and accusations of intentionally losing baseball games.
Odds for baseball betting are posted all year long that allow for cash payouts to be collected when the White Sox are victorious, lose a game, or win a World Series Championship.
Betting On The Chicago Bulls (NBA)
The Chicago Bulls are one of the most recognizable and famous NBA teams on the planet and have been since Michael Jordan hung six championship banners during the 1990s. The Bulls play in the United Arena in downtown Chicago where they hope to hang another championship banner soon.
The Bulls' odds can be legally wagered on at our top NBA betting sites for each preseason, regular season, and playoff game.
Betting On The Chicago Blackhawks (NHL)
Dating back to 1926, the Chicago Blackhawks have long been one of the best teams in professional hockey. They have a total of six Stanley Cup victories, with their first happening all the way back in 1933.
Illinois area gamblers can bet on the NHL at domestic or offshore sportsbooks for Chicago Blackhawk odds for regular season and playoff games. We suggest opting for the overseas NHL sportsbooks we list above for 18+ access, many more angles for hocket betting, and they're all cryptocurrency-friendly.
Betting On College Football Teams in Illinois
Betting On The Illinois Fighting Illini (NCAAF/NCAAB)
Betting On The Northwestern Wildcats (NCAAF/NCAAB)
The state of Illinois is home to two college football programs that play in a Power 5 Conference with the Illinois Fighting Illini, located in Champaign, IL, and the Northwestern Wildcats, located in Evanston, IL, both competing in the Big Ten Conference. Odds for both Illinois and Northwestern can be wagered upon all year at college football betting sites as well as at NCAAB sportsbooks.
The Fighting Illini and Wildcats play each year in the Land of Lincoln Bowl, named after the state nickname and home to President Abraham Lincoln. The two in-state rivals first played each other in 1892 and have since met 111 times.
The two teams originally played for the Sweet Sioux Tomahawk starting in 1945 but was discontinued in 2008 following the NCAA mandating that all Native American imagery deemed hostile and abusive must be removed from all college athletics. Today, the two teams annually play for the Land of Lincoln Trophy, a bronze replica of the famous stovepipe hat worn by President Lincoln.
Other Sports Teams To Bet On In IL
Chicago Sky (WNBA)
Chicago Fire FC (MLS)
Eastern Illinois Panthers (NCAAF/NCAAB)
Illinois State Redbirds (NCAAF/NCAAB)
Loyola Ramblers (NCAAB)
Northern Illinois Huskies (NCAAF/NCAAB)
Southern Illinois Salukis (NCAAF/NCAAB)
Western Illinois Leathernecks (NCAAF/NCAAB)
Resources For Illinois Sports Bettors