New York Legal Online Sports Betting In 2023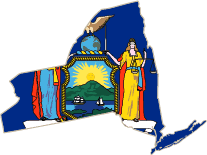 The Big Apple is home to several huge sports franchises. There are even some interstate rivalries across multiple leagues, creating an interesting sports environment. New York also presents an exciting opportunity for sports bettors.
Domestic sports gambling officially launched in July of 2019 at two domestic casinos located in upstate New York. In 2021, mobile sports betting debuted in the Empire State, with domestic sportsbook apps available to 21+ gamblers in NY.
This guide details legal sports gambling options in the state of New York, reveals the best online sports betting sites that serve the region, and discloses our findings after doing business with these USA gambling venues.
Online/Mobile/In-Person Sports Betting Available In NY At 21+
18+ Sports Betting In New York At Offshore USA Sportsbook Sites
Best NY Online Sportsbook For 2023

BetOnline Sportsbook is our recommended destination for New York-based gamblers seeking a legitimate and legal online sports betting opportunity. BetOnline.AG offers some of the most competitive betting lines and odds.
Want some extra money? BetOnline offers their customers a 50% welcome bonus worth up to $1,000 that can be used on a superb selection of US and International sporting events, and leagues.
Their user-friendly, innovative online platform is also available as a mobile sports betting application that includes live betting features.
50% bonus up to $1,000 for NY members
Mobile betting app that includes live betting
Offers muilti-platform gambling including sports betting, casino, poker and horse betting
Accepts cryptocurrency deposits and withdrawals.
All USA Sportsbooks
That Accept New York Players In 2023
Is Sports Betting Legal In New York As Of 2023?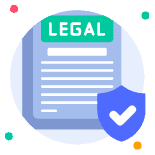 New York allows for sports betting, charitable gambling, pari-mutuel gambling, state lotteries, tribal casinos, and racetracks.
New York sports bettors can also access legal USA sportsbook sites like the ones we recommend above without violating any state or federal gambling laws. Providing clarification on this topic is the primary objective of this page, which effectively provides the information you need to make informed decisions regarding your sports betting activities.
If you live in New York, you don't have to worry about getting yanked up by the boys in blue just because you placed a bet online with an offshore book - just make sure they accept members from NY.
Can You Bet On Sports In New York Online?
Yes, online gamblers inside the state of New York can bet on sports online using domestic and offshore sportsbook apps that can be accessed on smartphones, tablets, or personal computers.
There are no New York gambling laws that ban the use of offshore sportsbook sites within the state, so gamblers beginning at 18 years of age are free to join and wager on the games and athletes that they want to.
We suggest considering becoming a member with multiple sites that are included in our offshore USA sportsbook reviews because it allows for readers to shop the lines and find the best possible payouts.
How To Sports Bet In New York Legally
Before any sports betting can go down at any of our best USA sportsbook sites, gamblers must sign up for an account first. No sweat, because online gambling, NY sports betting, and betting on politics are just a few clicks away.
First, don't just join the first book on our list that looks good. They're all great and deserve your membership, and joining more than one allows New York gamblers to shop the lines to their advantage.
Click on the join, join now, or sign up button at the top of any page within the online sportsbook
Enter your accurate account information and create a sportsbook login
Deposit funds into your NY sports betting account using USD or cryptocurrency
Head to the online sportsbook section of the NY gambling site, locate the odds or line you want to bet on, and collect your winning when it pays out!
Where Can I Bet On Sports In New York State?
New York is one of several US states that now offer all forms of legal sports betting. Here is where New York sports gamblers can go to bet on pro or college games or contests.
Domestic Sports Betting In New York State
In-Person Sports Betting Available At A Few 21+ Casinos
Mobile NY Sports Betting Apps Downloadable From Many Vendors
Online New York Sports Betting From Domestic Sportsbooks
Offshore Sports Betting In New York
On Laptops And PCs From Anywhere Inside NY At 18 Years Old
On Apple And Android Devices Via Mobile Browsers (No Download Needed)
When Did New York Legalize Sports Betting?
In-person sports betting in NY became legal at a handful of in-state casinos in July of 2019. New York followed that up with the legalization of mobile sportsbook apps in 2021 when leadership believed that it would help make up for massive budget shortfalls.
Check out our page dedicated to sports betting laws for more detailed information about what's going on around the United States.
Tribal Gambling Casinos In New York State With Sportsbooks
There are a few Native American casinos operating inside of New York that house in-person sportsbooks that allow patrons aged 21 or older to enter and place a wager. In-person NY sports bets can be placed at the following tribal casinos:
Akwesasne Mohawk Casino Resort
Point Place Casino
Turning Stone Casino Resort
Yellow Brick Road Casino
NY Betting Apps
While state-regulated New York sportsbook apps require a download, the web-based applications that are delivered to Apple and Android devices from our top offshore sports betting sites are just a click away on any major mobile Internet browser.
18+ readers in New York only need to own a recent tablet or smartphone with a mobile browser onboard and have some money to wager with to get in on the action at any of the sports betting apps we suggest for use in the Empire State.
NY Major Sports Teams To Bet On In 2023
New York offers you plenty of bet fodder, but always remember to be measured and logical when betting.
When you bet like a fan, you're betting to lose. Bet using stats and probabilities and you will find more real money in your account after the games are played.
And if you are smart, you will look to take advantage of all the USA sportsbook bonuses offered at each of the sites giving you even more money to work with.
NBA Betting In New York
For years, the only NBA team in New York was the New York Knicks, but recently the New Jersey Nets jumped over to Brooklyn to become the Brooklyn Nets. NBA betting can be done using any of the NY sportsbooks sites we endorse all year long from anywhere in the state with a connection to the web.
Betting On The Brooklyn Nets
Betting On The New York Knicks
Betting On The New York Liberty (WNBA)
MLB Betting In New York
There are two MLB teams in New York: The New York Mets, who play in the National League, and the New York Yankees, who play in the American League. While domestic wagering options are increasing in NY, the MLB betting sites we recommend the most operate offshore and include many more Yankees odds and Mets lines than state-regulated books.
Betting On The New York Yankees
Betting On The New York Mets
NFL Betting In New York
The Buffalo Bills are the only New York team that plays home games within the state lines of New York, as the Jets and Giants both play in New Jersey. Whether you want to bet on NFL games or wager on Super Bowl odds, we advise doing so with one of the NY-friendly sportsbooks featured in this review.
Betting On The New York Giants
Betting On The New York Jets
Betting On The 2019 Buffalo Bills
NHL Betting In New York
New York is also well represented within the National Hockey League with the Islanders who play at the Barclays Center and the Rangers who play at Madison Square Garden. New Yorkers can bet on the NHL during the regular season, playoffs, or during the Stanley Cup Finals with the top USA sportsbook sites we feature above.
Betting On The New York Islanders
Betting On The New York Rangers
Betting On The Buffalo Sabres
Betting On College Sports In NY
While New York State's collegiate programs are mostly focused on NCAA Basketball, the Syracuse Orange does play college football in the ACC which is a Power 5 conference.
That means they've got a shot at the CFP each season if they can run the table and go undefeated. Betting on NCAA Football, college basketball gambling, or any other major sport that draws enough interest, is offered at the offshore sportsbook sites we link to above for NY-based patrons aged 18 and over.
Syracuse Orange
Army Black Knights
Colgate Raiders
Columbia Lions
Cornell Big Red
Fordham Rams
Hofstra Pride
Iona Gaels
St. Bonaventure Bonnies
Laws That Impact Gambling In New York State
If you have read our state-based articles before, then you know that we like to give our readers a rundown of the federal US sports betting laws in every article. We do this because (a) it's very important that you know about the federal laws (the American government's laws) governing gambling, and (b) we like to illustrate how state-based legislation melds, or doesn't meld, with the federal regulations.
This will help players in making informed decisions regarding their gambling participation. We like giving you the skinny on how states get along with the feds so that you can gamble in peace without having to worry about potentially breaking any laws. Sure, it takes up a whole section of every article, but it's well worth it to get that information out there.
In terms of federal regulations which may or may not affect New York, you have three: The UIGEA of 2006, the Bradley Act of 1992, and the Federal Wire Act of 1961. For the UIGEA, this law basically places regulations on how online gambling transactions can be processed. The law is directed solely at the online gambling site operators and payment processors and does not address players.
While this law did temporarily send a lot of online gambling businesses out of the US gambling market, the dust has since settled and US gamblers once again have a decent range of options when it comes to legal offshore betting. This law caused an initial uproar in the industry, but ultimately did improve the safety of online gambling transactions and does little to hinder us from betting on sports.
With the Federal Wire Act of 1961, the government basically went after organized crime by making it illegal for them to carry on with their sports betting via phone lines. Since that time, the DOJ has stated that the law does apply only to sports betting and that it does prohibit US-based online sports betting across state lines.
Many people are crying foul since that date, pointing out that the Internet was not even around in 1961 hence the law certainly could not have any intention of banning something that didn't exist when it was established.
These objections have fallen on deaf ears thus far, with no changes in the law being made. Though if you do want to bet via a "wire," you can still do so via the Internet, technically speaking, by simply finding a site that's legally operated outside of the US and that allows you to play there. The government won't come down on you for that as US federal laws do not impact businesses operating outside of the US.
Traditional Gambling Options in New York
The state of New York basically has a mixture of tribal casinos and racetracks. Not all of their racetracks are actually tribal, but the majority of their casinos are. Some people have a bone to pick with tribal casinos. For the most part, they're very heavy on the slots and only offer a few table games, and they're not exactly going to earn a magazine feature for their cuisine anytime soon.
Their hotel rooms are also frequently cut-rate and they don't put a lot of care into creating a resort-like atmosphere as you would find in Vegas casinos or at the Trump down in Jersey. However, some of the casinos in the state of New York are top-of-the-line gambling houses that are basically like resorts. It all really depends on which casino you visit.
For instance, the Empire City Casino at Yonkers Raceway is a relatively new addition to the state. It used to be a famous racetrack, but it has since been completely remodeled into a legitimate casino.
You can find over 5,300 slot machines here, as well as roulette, sic bo, baccarat, blackjack, video poker, and much more. This is a large establishment with high-quality rooms, great entertainment, fine dining options, and much more. It even has valet parking. Another solid casino in the state is one that you might not even want to stop at when driving by.
The Akwesasne Mohawk Casino looks like a large Howard Johnson's that was painted red, but it's actually one of the best casinos in the state once you get inside. This casino has over 1,800 slot machines, dozens of table games, a health spa, a gym, plenty of rooms, and even RV parking for people who are on cross-country trips with their families.
Don't sleep on New York's offerings for a minute. The state is where the famous Belmont Racetrack is located, which features the Belmont Stakes every year. This is a legitimate A1 horse race that draws in thousands to watch in person and millions on television. They also offer simulcast racing and dining and entertainment options.
All told, there are over a dozen other casinos located in New York, where you can play slots, bet on the ponies, play blackjack, enjoy a show, etc. You might not think it, but New York is quickly becoming a go-to locale for gamblers.
New York Gambling Resources