New Jersey Legal Online Sports Betting Guide For 2023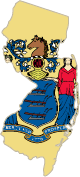 Referred to as the Garden State, New Jersey is the most densely populated state in the USA. Known for being the home of the NHL's New Jersey Devils and the Rutgers Scarlet Knights, NJ also provides the home field stadium space for the NFL's New York Giants and Jets.
New Jersey is also famous for being the second most popular gambling region in America, known as Atlantic City. On Monday, May 14, 2018, the United States Supreme Court made a historic ruling regarding the New Jersey sports betting case that rendered the federal ban on US-based sports wagering, known as PASPA, unconstitutional.
This page will provide a brief look at this legal decision, which carries precedence significant not only to NJ online sports betting, but also to the USA sportsbook market at large.
We also break down the legalities that up to this point have been relevant to sports betting in New Jersey by providing insight into the state's gambling laws and the US federal gambling regulations, explaining how their intersection defines the infrastructure by which legal online sports betting is governed.
All USA Sportsbooks
That Accept New Jersey Players In 2023
Is Sports Betting Legal In NJ?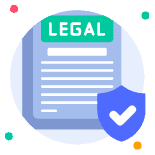 Yes! Once NJ enacted Assembly Law 4111, they had 30 days before they could start offering online sports betting.  New Jersey began accepting domestic sports wagers on June 14, 2018, with the governor placing the historical first bet.
USA online sportsbook sites began accepting bets in August of 2018, and all major gambling venues now have Internet betting options. Draft Kings was the first online sportsbook to launch in New Jersey, but the FanDuel Sportsbook at The Meadowlands and others were not far behind.
Please note that offshore sports betting, while recently available to all NJ residents aged 18 and up, is no longer offered by any reputable overseas sportsbook operators. The same is true for offshore casino gambling. If you wish to bet on sports or gamble online legally in NJ, you must join a state-regulated domestic Internet betting site.
State Regulated NJ Sports Betting
Since PASPA was overturned, states have been rushing to get sports betting operations up and running. New Jersey has recently implemented online and domestic sports betting for gamblers aged 21 and up within NJ state lines. Online sports betting began in August 2018, and now, all major casino operators are also operating as online bookmakers.
All Atlantic City casinos and two of the state's three horse tracks are already accepting bets on sports, including Bally's, the Borgata, Harrah's, Monmouth Park, Ocean Resort Casino, and The Meadowlands, to name a few. The only venue that has not launched a sportsbook to date is Freehold Raceway.
New Jersey Sports Betting Apps
For gamblers inside of New Jersey that are seeking out the best mobile sports betting apps, you're in luck, as there are numerous domestic vendors that allow for 21 and older customers to download their software and wager to their heart's content using Apple and Android devices.
These domestic NJ betting apps can be used anywhere inside of the state with odds for gambling on the NBA, NHL, NFL, college football, and all other major sports occurring inside the state and around the USA.
Major Sports To Bet On In New Jersey
New Jersey has pro franchise representation in the NHL and provides home stadium venues for two out-of-state NFL teams and a Major League Soccer franchise. Until recently, the Brooklyn Nets of the NBA claimed NJ as home and they still possess a solid fanbase in the New Jersey region.
There are also a few prominent Universities present within New Jersey whose football and basketball programs inspire betting odds at all NJ sports betting sites.
AR Sports Teams To Bet On In 2023
The state of Arkansas is a major college sports hub thanks to the presence of the Arkansas Razorbacks who compete in the Southeastern Athletic Conference (SEC) which is inarguably the best grouping of college football programs today.
Arkansas sportsbooks, both domestic and offshore, will offer Razorbacks odds for betting on college football, NCAAB, March Madness, and more, each season.
Betting On The New Jersey Devils (NHL)
The region's longest-standing professional sports franchise is the New Jersey Nets of the National Hockey League who play their home games in Newark's Prudential Center. The Devils have hoisted three Stanley Cup Championships in 1995, 2000, and 2003, and are always a threat to win the Metropolitan Division and compete for the Eastern Conference Championship.
NJ-based gamblers that would like to bet on NHL games should either visit a local sportsbook (mobile/online/in-person) or travel to another state and utilize their domestic and offshore wagering opportunities.
Betting On The Rutgers Scarlet Knights (NCAAF/NCAAB)
The Rutgers Scarlet Knights are the only Power 5 Conference college football program in the Garden State, competing in the Big Ten Conference since 2014 and playing their home games at High Point Solutions Stadium in Piscataway, New Jersey.
On November 6, 1869, Rutgers and Princeton played what is considered to be the first-ever intercollegiate football game in history. Rutgers defeated Princeton with a score of 6-4 on a small plot of land where College Avenue is currently located on Rutgers' campus in New Brunswick and today is commonly known as "the birthplace of college football."
If you are located inside of New Jersey and would like to bet on college football or partake in NCAA Basketball gambling on Rutgers Scarlet Knight games, there are several online and in-person sportsbooks in the state that can handle your wager legally at the age of 21.
Betting On The New York Giants (NFL)
The New York Giants play professional football at MetLife Stadium, located in East Rutherford, NJ. The Giants claim New York City as their home but play in NJ because of marketability and the relatively short traveling distance of around 18 miles.
The Giants play in the NFC East and were founded in 1925, winning a total of 4 Super Bowls in 1986 (XXI), 1990 (XXV), 2007 (XLII), and 2011 (XLVI). Locals can partake in NFL betting on Giants games at any domestic sportsbook as long as they are over 21 years old - and that includes betting on the Super Bowl each February, whether or not the Giants are involved.
Betting On The New York Jets (NFL)
The New York Jets also play in East Rutherford, New Jersey's MetLife Stadium, making the short trek over to the Garden State on Sunday afternoons. Super Bowl historians will remember the last Jets title back in SB III when NFL Hall of Fame Quarterback Joe Namath delivered on his pregame promise, eventually causing the merger of the AFL and NFL.
If you're in New Jersey and want to bet on the NFL Playoffs, Super Bowl, or Jets odds for regular-season games, gambling can occur at any domestic, state-regulated sportsbook that is currently open for business.
Other New Jersey Sports To Bet On In 2023
Betting On The New York Red Bulls (MLS) (*play home games in Harrison, NJ's Red Bull Arena)
Betting On The Monmouth Hawks (NCAAF/NCAAB)
Betting On The Princeton Tigers (NCAAF/NCAAB)
The Famous Boardwalk Empire In Atlantic City
Atlantic City, in many ways, is every bit as famous as Las Vegas. Surely you've heard of the game Monopoly, but did you know that it's actually based on Atlantic City? Boardwalk is directly from AC, and so too is the former HBO show Boardwalk Empire. This is a show that gave a semi-accurate look at how modern Atlantic City made it through the Prohibition Era in America.
Although many of the characters were fictional and the timelines could get a bit wonky, the stories told in the show were actually true. AC was a big reason Prohibition hit the US hard, and the city was controlled by a handful of organized crime syndicates. They purchased land, built roads and hotels, made the Boardwalk famous, and paved the way for the casinos.
Atlantic City's history doesn't really get that interesting, removed from the Boardwalk Empire days, until the 1970s. This is when gambling was legalized. In 1976, a referendum was passed in the state of New Jersey, and gambling was considered legal. This was only two years after a similar referendum was shot down, keeping gambling illegal.
It didn't take long for people in Atlantic City to take advantage of the famous Boardwalk, which had already been there for nearly a hundred years. They actually started building big casinos directly off the Boardwalk, while putting up hotels and spas and resorts.
Today, there are 11 total casinos that are on the Boardwalk all up and down Atlantic City. And while that might not sound like a lot of casinos, you have to consider that these are huge Vegas-style casinos, featuring thousands of slots, hundreds of gaming tables, multiple restaurants, hundreds of rooms, huge halls for entertainment, and much more.
We're obviously not talking about anything that's quite the size of Las Vegas here. Sin City has over a 120 casinos located on the Strip alone, and that's not counting what's off the Strip and what's up near Reno. So in terms of size and gambling options, Vegas is in first place by a mile.
But when it comes to a pure gambling city, everything in AC is very compact and direct. You can literally walk up and down the boardwalk and enjoy the huge casinos of the city. Magic is also huge in Atlantic City. While Vegas might have David Copperfield, AC has a host of magicians in the majority of their casinos, and they put on shows all around the calendar year.
Other casinos you can find in Atlantic City include Caesars, Bally's, the Tropicana, the Hard Rock Atlantic City, and the Borgata. You can also find a few racetracks within the state, though there are no horse tracks in AC itself.
Whether you're going to Atlantic City or staying home to gamble on your computer or mobile device, we want you to exercise caution when betting. Don't get carried away at the moment, and always take your time and study your bets. You want to win. That's the entire purpose of betting.
Federal Laws That Impact Online NJ Sports Betting
The last federal gambling law that plays a role in gambling in New Jersey is the UIGEA, also known as the Unlawful Internet Gambling Enforcement Act. Despite popular belief, this law does not prohibit US residents from gambling online. In actuality, this law is directed at gambling site owners/operators and payment processors.
The UIGEA imposes regulatory requirements regarding how online gambling-related transactions can be processed. The advent of Bitcoin and other cryptocurrencies has largely rendered the UIGEA moot.
The Federal Wire Act
Previous to PASPA's repeal, the Federal Wire Act prohibited all instances of US-based online sportsbook operations.  However, now that state-regulated sportsbook gambling can be legally established in any state that passes the appropriate legislation, the Wire Act only prohibits wagers that are categorized as "interstate" transactions, meaning that as long as the bets are not accepted across state lines, online sports betting can be legally licensed by individual states.
New Jersey Sports Betting Prior To PASPAs Repeal
As mentioned previously, several specific US federal laws govern sportsbook gambling in the United States. State laws found in the NJ Casino Control Act & Commission Regulations used to have little if any bearing on matters other than to support and reiterate federal regulations. This is no longer the case.
The Professional and Amateur Sports Protection Act was passed in 1992 and prohibited individual states from licensing bookmaker operations within their territory. The only exception to this law consisted of four specific regions that were exempted from these restrictions. NJ was offered a chance at the exemption, but unfortunately, they chose not to take advantage of this offer at the time of the law's passage, a decision they grew to regret.
Despite the restrictions enforced through PASPA, New Jersey lawmakers moved forward with approving and launching sports betting options within the state. They faced numerous legal challenges as a result, including lawsuits initiated by the various professional sports leagues in the country. The courts of the land initially upheld the ruling that New Jersey's new sports betting initiative was in violation of PASPA. New Jersey chose to fight the ruling and was rewarded when they won their case at the Supreme Court level. The SCOTUS ruled that the Professional and Amateur Sports Protection Act was unconstitutional and overturned the law.
The rest of the United States can thank NJ for directly leading to the repeal of PASPA and an effective revolutionizing of the US sports gambling market.  Lawmakers in the Garden State refused to back down, even when they were strongly opposed by all of the US professional and collegiate leagues.
Prior to the state's launch of domestic sports betting, fans in the state were restricted to only authorized offshore sportsbooks if they wanted to participate in any type of sports-related gambling.  Now the state has blocked offshore sites to increase revenue from their regulated domestic sites.
NJ Online Sports Betting Resources