Nebraska Legal Online Sports Betting Guide For 2023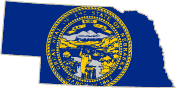 Nebraska's gambling laws have become more favorable in recent years, with local politicians legalizing sports betting but taking their sweet time in regulating the process. Despite the lukewarm welcome for sports gambling, Nebraska bettors still have plenty of options on the table for legally wagering over the Intenet via offshore sportsbook sites.
In order to successfully take advantage of such opportunities for legal sports betting from within the state of Nebraska, a rudimentary understanding of the state's gambling laws, federal sports gambling regulations, and how both levels of regulatory oversight interact is necessary.
We have developed this page specifically for Nebraska gamblers who are interested in seeking expanded options for participating in gambling entertainment, including legally sanctioned online sports betting.
We will discuss Nebraska's relevant gambling legalities and how sports fans in the state can place bets on their favorite teams, players, games, matches, and events without violating any type of state or federal gambling laws.
Offshore Sportsbook Sites Allow 18+ Sports Betting In Nebraska

Domestic Sports Betting In NE Has Been Approved But Not Available Yet For In-Person/Mobile
Best NE Online Sportsbook For 2023

BetOnline is the site we recommend the most to our visitors seeking options for betting on sports. They accept Nebraska gamblers at the age of 18 as well as members from all 50 states.
BetOnline.AG is known for offering great bonuses to both new and existing players alike. New users are awarded with a fantastic 50% bonus up to $1,000. And existing customers can claim a 25% bonus on every single deposit made for life.
The site does a great job at keeping loyal players happy and offer one of the best rewards programs in the business.
50% up to $1,000 signup bonus for Nebraska bettors
Mobile and live wagering available
Authorized and operated in Panama
Sports betting, poker, casino, horses, scratch cards and more
Over 2 decades of experience in the industry - very reputable
All USA Sportsbooks
That Accept Nebraska Players In 2023
Is Sports Betting Legal In Nebraska As Of 2023?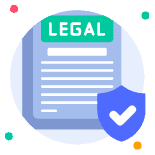 Yes. Sports betting has been approved by the Nebraska state legislature but the regulatory process is just beginning. Once finalized, there will be in-person sports betting at racetracks and other gaming venues, and there will be mobile sportsbook applications available for download at the age of 21.
For now, offshore sportsbook sites are able to legally accept bets from 18 and older gamblers from within NE. The online sports betting sites that we link to above qualify as offshore sportsbooks and are legal for use in Nebraska because there are no laws that prohibit them.
Can You Gamble Online In Nebraska?
Even though state legislators have approved of online sports betting within Nebraska, regulations have not been completed and vendors have yet to receive licenses to operate within NE.
Online sports betting at the age of 18 can occur right now in Nebraska by becoming a member with any of our top USA sportsbook sites that we endorse within this guide.
Using any web-ready device from within the borders of Nebraska, click on any sportsbook link provided above and legally bet on the NFL, NHL, NBA, MLB, UFC, Boxing, College Football, Politics, and more, all at the age of eighteen or older.
How To Sports Bet In Nebraska Legally
As we've already covered, online sports betting is just a click away from within Nebraska using the USA's best sportsbook sites. No wagers can be placed without first joining an online sportsbook as a member, but no worries, the entire process can be completed inside of a few minutes.
First things first, online sports bettors need to allow themselves the greatest advantage possible by leaving the door open to shop the odds. That requires joining more than one sportsbook site in order to keep from trapping yourself into one set of betting odds.
Locate the join button at the top of any page within the online NE sportsbooks and begin to type in the requested data. Once complete, submit the information and proceed to the sportsbook deposit section.
Choose from one of the many US dollar or cryptocurrency options available for uploading funds to your account and consider accepting a sportsbook bonus cash offer that will match a portion of the total and add it to your bankroll for wagering on games.
Enter the sportsbook section of the website and find the odds for betting on college football, NCAA Basketball, or any other pro or college sports that interest you.
Can You Bet On Sports In Nebraska Legally?
Yes. Domestic sportsbooks will arrive soon enough in Nebraska, but offshore sportsbook sites can handle your online wager right now. While local politicians iron out the details for domestic sports betting, sportsbook sites that base their operations from within international gaming jurisdictions are open for business within NE and are accepting online wagers 24 hours a day.
Regional sports gamblers can bet on the Cornhuskers at the age of 18 using any of the online sportsbook sites we suggest here at USASBS, and these venues are the cream of the crop and represent the best and most legit options in Nebraska.
There are no NE laws in place that prohibit offshore sports betting sites from accepting wagers over the web inside of Nebraska. All of the sites included in our online sportsbook reviews operate offshore and can legally accept bets from within NE.
When Will Sports Betting Be Legal In Nebraska Domestically?
It already is. The only problem is that venues cannot open up and begin accepting bets inside of Nebraska until local regulations are passed that govern their existence.
The next Nebraska legislative session is not scheduled to begin until January of 2023, so any further development on the domestic front will not occur until at least that time or later. Stay tuned.
Are There Local Tribal Gambling Casinos In Nebraska With Sportsbooks?
There are Native American-owned casinos located inside Nebraska as well as racinos that are owned by Tribal presences, but none of them feature in-person sportsbooks at this time. Nebraska sports betting laws have already been passed that suggest in-person sports betting at casinos is already legal, but the lack of regulation on the books is preventing the issuance of licenses to sportsbook operators wishing to open up for business.
At least one more legislative session will be required in Nebraska to iron out the sports betting governance required to begin allowing state-sanctioned wagers inside NE. This could occur as soon as 2023. Until then, offshore sportsbook sites will handle the lion's share of legal bets within Nebraska.
Mobile Sports Betting Apps Nebraska
Domestic sports betting applications are on the way, but they've yet to receive the green light from NE lawmakers who still need to figure out the fine details regarding the governance of local sportsbooks. Mobile sports betting is available right now via offshore sportsbook sites like the ones we feature on this page - all that is required is for readers to click on any link above using Apple or Android devices.
Each and every betting line featured on the desktop sportsbook site can be accessed using popular mobile web browsers like Opera, Safari, and others, without hassling users with the need for a download of any software.
These sportsbook betting apps operate just like a downloadable application with touch-button navigation for single-handed betting from anywhere inside of NE at 18 years old.
Major NE Sports Teams To Bet On In 2023
In Nebraska, the entire sports climate revolves around the Nebraska Cornhuskers and their championship football program. The Cornhuskers also compete highly in the ranks of college basketball and NCAA Baseball, and wagers can be placed on them locally using offshore sportsbook sites like the ones we link to above.
The online sportsbooks that we have recommended in this guide cover all the major professional sports leagues in the US, including teams that are members of the NFL, NBA, MLB, and NHL.
Prominent US collegiate teams are also covered, as well as international professional and amateur sports, teams, and athletes. The range of betting lines and wagering options is substantial. Most legal online sportsbooks also offer a racebook and include options for betting on politics, entertainment, and current events.
Betting On The Nebraska Cornhuskers (NCAAF/NCAAB)
The Nebraska Cornhuskers play in the Big Ten Conference which is a member of the Power 5 when it comes to NCAA Football. The Cornhuskers have won 5 national championships in college football and are always a threat to make the final four CFP teams.
Whether regional gamblers want to bet on college football or lay some action on NCAAF futures, they can do so right now at the age of 18 from anywhere inside the state using offshore sportsbook sites like the ones we feature here at USASBS.
College basketball betting is also available all season long with March Madness odds and lines for each Cornhuskers game.
Nebraska's Gambling Options for the Public
Legal offshore betting is a nice compliment to the existing state-regulated gambling opportunities offered in the Cornhusker State. There are tribal casinos located in Nebraska, offering class I and class II games. Pari-mutuel wagering is permitted in the state, however most wagering is done on simulcast events, including games of skill such as darts.
The state does operate the Nebraska Lottery through participation in their games is among the lowest in the nation. Games offered include state draw games; scratch-off instant tickets and interstate draw games. Charitable gambling is permitted, with a fairly relaxed regulatory infrastructure that includes allowing bingo, raffles, keno, pickle cards and casino nights.
Gambling Laws That Impact NE
The Federal Wire Act handles the online side of sports betting in the US, and bans this type of gambling across the country with absolutely no exceptions. It is not legal to operate an online sportsbook within the USA without proper licensing or across state lines.
The good news is that while state-regulated opportunities to bet on sports have been eliminated, Nebraska residents can still legally access legitimate sportsbook gambling options without the worry that they are violating any US or state gambling laws by simply knowing where to place the bets.
Neither Nebraska state law nor the federal laws discussed prohibit residents from accessing and engaging in online sports betting that is provided through a legally operated and certified sportsbook destination that is located outside of the United States.
State and federal laws do not reach beyond the borders of their jurisdiction, hence international sportsbooks that possess legitimate credentials for being authorized and compliance certified can legally offer their services to gamblers around the world, including those in Nebraska.
Since these destinations are operating legally within the industry, placing bets at these sites does not constitute illegal gambling, and does not violate Nebraska's laws and statutes or US federal regulations.
Once you understand that certified offshore sportsbooks that accept USA players are viable, legal alternatives, the next step is choosing where you will place bets. We urge you to be selective in determining where you will gamble online.
All of the sportsbooks you see on this page have been evaluated and analyzed by our team of professionals, and have been approved as legitimate, high-quality destinations that provide a secure and features a rich betting environment.