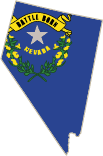 The state of Nevada needs no introduction to the gambling community and is regarded by most as the casino capital of the world. The state's gambling laws are contained in the Nevada General Provisions in Chapter 463.
The Nevada Gaming Control Board Gaming Commission regulates the state's gambling industry and oversees the Nevada Gaming Control Act and Ancillary Statutes. Las Vegas holds a distinct advantage over other gambling hot spots in the US such as Atlantic City or Tunica because it can offer something that none of these other regions can: sports betting.
As one of the four states originally exempted from the Professional and Amateur Sports Protection Act, Nevada legally allows a robust sportsbook gambling platform that offers the most comprehensive bookmaker operations in the United States.
However, online sports betting is a different animal altogether and requires some understanding concerning the nuances that drive the industry, including state laws vs federal laws, and how those two levels of governance intersect to determine the legal status of this type of betting. This guide will provide insight into these details through a clear and concise explanation of the legalities and legitimate opportunities for Nevada residents to bet on sports online
Best Online Sportsbook


Accepting Nevada Players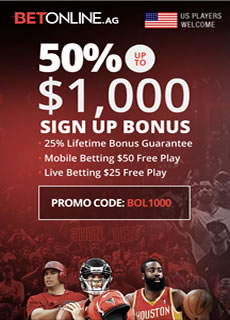 BetOnline Sportsbook is one of our preferred brands for a variety of reasons. Their welcome bonus is one of the more generous ones out there, and their 25% lifetime bonus offer makes it a no brainer for coming back for more. BetOnline was one of the first sportsbooks to establish an online presence, and their extensive experience in the industry shows in their professionalism, quality of services and how they treat their customers. Their betting lines and odds are all competitive with the Vegas bookmakers but offer a much wider selection of sports coverage and wagering options. We highly recommend them for safe, legally sanctioned and high quality sports betting entertainment. We consider them to be one of the best online sportsbooks accepting Nevada residents.
Leading USA Online Sports Betting Sites

Open To Nevada Players
Is Online Sports Betting Legal In Nevada?

With Nevada being one of the few locations in the United States where state-regulated sports betting is legal as well as being one of the three states that has legalized online gambling, it would be logical to assume that state-based online sportsbook gambling is also legal in the Silver State. And to be quite honest, it is perfectly legal. Nevada's state statutes have made it legal to operate an online casino and/or online poker site within state borders. Nevada residents can access domestic online sportsbooks or offshore sportsbook wagering services.
How State And Federal Laws Impact Betting Options
The Federal Wire Act prohibits any state regulated sportsbooks from accepting wagers across state lines. All this means is that state-licensed online sportsbooks in NV cannot accept bets from anyone outside of the state's borders.  This law does not prohibit residents or visitors in the Silver State from accessing or placing bets at offshore online sportsbooks that are operating legally within the industry.
Another law that is often discussed concerning online betting is the UIGEA, which stands for the Unlawful Internet Gambling Enforcement Act. This law was put in place to provide regulatory oversight as to how gambling related transactions are processed and to eliminate and prevent fraudulent and/or illegal transactions from placing US residents and businesses at risk.
The law has been largely successful despite the chaos it originally caused to the US gambling market. This law does not make it illegal in Nevada or any other state to place bets online.
The state and US federal laws governing sports gambling in Nevada do not contain any provisions that prohibit citizens from placing bets online. There are legally sanctioned online sportsbooks that accept bets from gamblers in Nevada.
These destinations hold legitimate certification, are subject to strict regulatory oversight, are compliance certified and are operating legally within the industry within a jurisdiction that has expressly legalized online sportsbook wagering.
This allows them to legally offer their betting lines to players around the world, even in the US and more specifically, Nevada. Offshore sportsbooks are located outside of the United States and hence outside of the reach of US gambling laws.
The online sportsbooks that you see listed on this page and throughout this guide are among the world's leading offshore sportsbooks. They all accept US players, are legally authorized or are owned and operated by a parent company that holds certification credentials in multiple jurisdictions.  They are each operating legitimately within the industry.
Are Online Sportsbooks Safe for Nevada Bettors?
As long as you are placing your bets at a reputable, legitimate online sportsbook, such as the ones listed in this guide, then yes, it is perfectly safe.  They are subject to regulatory oversight and enjoy a strong reputation within the industry.
Along with exceptional credentials, these bookmakers utilize a sophisticated security profile, offer betting lines, odds and pay lines that are comparable to Vegas bookmakers, and provide a feature-rich, user-friendly and high-quality betting environment online.
You will find some savvy options offered, such as mobile betting and live, in-play wagering. In order to entice new customers to visit their site, they also offer some nice welcome bonuses that can boost your starting bets with free money.
Nevada's Bookmakers VS Online Sportsbooks
We definitely love the betting experience that is offered at the premium Vegas bookmakers. The atmosphere is exhilarating and the selection of betting lines and wagering options is the best you will find in the United States.
These bookmakers and oddsmakers drive the sports betting action that takes place all around the world. To say they influence the global market is an understatement. But, for avid sports fans and even casual bettors, heading to a Vegas bookmaker is not always an option.
We'd be remiss if we didn't mention that there are some distinct advantages to legal online sports betting for Nevada residents. One of the most prominent perks to online sports betting is the convenience. You can literally place bets, follow games and engage in live betting right from your smartphone.
You also have 24/7 access to all lines, odds, and features of these Internet bookmakers from your computer as well. Online sportsbooks offer an expanded range of sports categories, betting lines and wagering options, extending well beyond US-based sports leagues.
You will find lines for all the major sports leagues, such as football, baseball, basketball, soccer, and hockey, but you will also find lines for the less popular categories, such as golf, tennis, motorsports and UFC fights. You will even find lines for sports categories that cater to a more remote or refined crowd, such a darts, cricket, rugby, water sports, snooker, cycling, handball, and others. You can also take advantage of some nice sign-up bonuses and reload bonuses that are designed to get you to visit the site and then entice you to stay.
If you are in close proximity to Vegas, we certainly encourage you to get out and have that Vegas experience betting on your favorite sports. But do keep in mind that you are not limited to brick and mortar sportsbooks, and when you are looking for something a little different or a little more convenient, you do have options. Just make sure you are selective when determining where you will place those bets.
Raiders Coming To Las Vegas in 2022
On March 27, 2027, NFL owners voted 31-1 and approved the decision of Raiders owner Mark Davis to move the franchise from Oakland to Las Vegas. The move to Las Vegas comes after years of failed efforts to renovate or replace the Oakland-Alameda County Coliseum, which consistently ranks as one of the worst stadiums in the NFL. The Raiders are scheduled to move before the start of the 2020 NFL season when the new Las Vegas Stadium is expected to open.
Odds On Oakland Raiders to Win Super Bowl 53 +6000
---
Citations
Chapter 463 General Provisions
Nevada Gaming Control Act and Ancillary Statutes