Delaware Sports Betting In 2023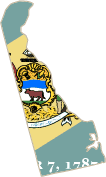 Delaware may be small and unassuming, but this tiny state lies on the cutting edge of the gambling industry. Not only does The First State offer a healthy selection of gambling entertainment options to its residents and visitors, but they were also one of only four states in the US legally permitted to offer legal sports betting, and one of the first states to legalize online casino and poker gambling.
State leaders have successfully negotiated interstate online gambling compacts with Nevada, allowing them to benefit from the shared customer base. Yes, Delaware knows how to play their cards when it comes to gambling.
On June 5th, 2018, Delaware launched domestic sports betting across the state, and followed that up with mobile sportsbook apps in 2022. Now DE-based gamblers can place single-game wagers on sporting events via all major avenues.
This guide was created specifically to assist Delaware sports fans in successfully navigating the unique nuances contained in the sports betting industry within the state. We provide valuable insight and knowledge that will help Delaware gamblers to make informed decisions regarding their involvement in legally sanctioned USA sportsbook sites.
18+ Sports Betting Allowed At Offshore Delaware Sportsbook Sites

Domestic DE Sports Betting Available In-Person, Online to 21+
Best DE Online Sportsbook For 2023

Betonline is our most featured online sportsbook that welcomes all Delaware sports gamblers aged 18 and over and provides an exceptional environment for laying some action on your sport of choice.
BetOnline.AG is a giant in the industry and has had a stellar reputation for many years running. They were one of the first brands to have an online gambling presence in the US and they bring a wealth of experience and expertise to the game. There are a lot of reasons why players love betting at Betonline. Below are just a few.
50% Bonus Up To $1,000 For New Members
25% extra bonus on every deposit for life
Legally licensed and regulated through Panama City Panama
Sports betting, poker, casino and horses all under 1 roof
Top-rated sports betting app for DE
Over 20 years of top level management experience in the gambling industry
All USA Sportsbooks
That Accept Delaware Players In 2023
Is Sports Betting Legal In Delaware As Of 2023?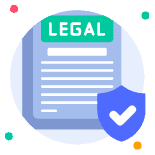 Yes. Both in-person and online/mobile sports betting is now state-regulated and available to 21 and older patrons within the state of Delaware according to regional sports betting laws. 18+ gamblers can also partake in legal DE sports betting via offshore sportsbooks that operate from inside an international gaming district.
The sites listed above are our top recommendations for legal sports betting in Delaware and fall within the category of offshore sportsbook sites.
Can You Bet On Sports Online In Delaware?
Yes. Online and mobile sports betting in DE is now legal and will soon debut once regulations are set by the legislature and licenses have been granted to vendors. In the meantime, online sports betting in Delaware is being offered to 18 and over gamblers via the top offshore sportsbook sites in business today.
Any of the online sportsbooks we recommend on this page can be used to bet on the NFL, NBA, or any other major pro or college sport around the globe, and it is all legal as no state or federal gambling laws prohibit them.
How To Sign Up At A Delaware Sportsbook Site
Anyone aged 18 or older that is standing inside of Delaware is eligible to sign up and become a member with any of the sites included in our list of top online sportsbook reviews. No bets can be placed without joining first, so follow these steps to complete the process as quickly as possible:
At the top of just about any page within the DE sportsbook site, there will be a join or sign up button that must be clicked.
The first page requires the entering of account data and the creation of sportsbook login credentials.
Next up is the sportsbook funding page where standard US dollar options, as well as cryptocurrency deposit choices, will be available.
Once online Delaware sports betting accounts are funded, new members enter the sportsbook and place a wager on pro or college games and contests occurring today, tomorrow, or in the near future.
Where Can I Bet On Sports In DE?
All major options for Delaware sports betting (in-person, online, mobile, offshore) are legal to in-state gamblers granting regional fanatics the best of all worlds for web-based wagering on the up-and-up.
For the absolute best in DE online sports betting, we recommend the sportsbook sites that are linked to on this page for many reasons. Their offshore status allows them to legally accept DE gamblers at the age of 18, and because they are internationally-minded, cryptocurrency is the finance method du jour! The fastest paying online sportsbooks all prefer cryptocurrencies like Bitcoin, Ethereum, Cardano, and more.
Are There Tribal Sportsbooks In Delaware?
No. There are currently zero casinos or domestic sportsbooks operating on Native American reservations within the state of Delaware.
Delaware Mobile Sports Betting Apps
Domestic mobile sports betting apps in Delaware have been legalized and are expected to debut at some point in 2022. A minimum age of 21 years old is required to download and place a wager with Delaware betting apps.
Also in Delaware, mobile sports betting using an offshore sportsbook is a viable and legal option for those 18 and over. No download is needed. Just click on any DE sportsbook link we've included on this page using popular smartphones and tablets to access the latest betting lines from anywhere in the state.
Major Sports To Bet On In Delaware
Delaware lies amid several states that house premier professional franchises in all four major leagues as well as collegiate programs that regularly compete for national championships. While these aforementioned teams are the major gambling draw in the region, there are also many local sports that inspire DE football odds for betting on NCAAF at online sportsbooks, including the following:
Betting on the Delaware Fightin' Blue Hens
Betting on the Delaware State Hornets
Delaware's Gambling History
Delaware is one of only four US states that was legally permitted to offer state-regulated sports betting options to residents and visitors who are physically located within the state's borders prior to the repeal of PASPA (the Professional and Amateur Sports Protection Act). As a result, parlay sports bets were legally permitted in Delaware through their lottery system. PASPA was repealed in 2018 and since Delaware has expanded their domestic sportsbooks to include single-game wagers.
The Federal Wire Act effectively prohibits cross-state online sports betting activities across the country, including Delaware. This means that Delaware lawmakers are not able to offer state-licensed online sportsbook gambling to other states, even if they wanted to.
Their progressive approach to gambling, in general, has no impact on Internet sports betting in the state because the federal laws that are in place to govern sports betting in the United States take precedence over state law. In case there was any question as to the application of the Federal Wire Act, the DOJ's formal opinion was released in 2011 that clarified the nationwide ban on US-based online sports betting.
This leaves US gamblers, including those in Delaware, with a primary alternative for betting on sports online: licensed offshore sports betting. Thankfully, this alternative comes with some very legitimate, high-quality sportsbooks that are licensed and regulated outside of the United States, legally offering their services to gamblers in the US.
Participating in online sports betting at destinations that hold legitimate credentials and are operating legally within the international gambling market does not violate state or federal laws.
We have included a listing of the leading sports betting sites on this page. They are all legally licensed, certified, and regulated offshore, and all accept customers from Delaware. Our team of analysts has vetted the sportsbooks on this page for legitimacy and quality, and only listed those that met our stringent requirements for inclusion.
Delaware's Unique Gambling Laws
Delaware is unique in that its attitude about gambling is very lax compared to the rest of the nation. Every type of gambling you can imagine is legal in Delaware. And while they don't have any tribal casinos, it's not because tribal gambling is illegal; it's because there is no market for Indian casinos within the state.
Indian casinos, by and large, pop up in places like Washington, California, and West Virginia because the state doesn't allow gambling otherwise. With Delaware's laws that allow gambling, this isn't an issue. Tribes being granted special status is not a necessity within the state, so this in itself makes Delaware a very unique location.
In fact, Delaware's gambling laws are probably the state's biggest draw, and it may be why the state allows legal gambling in the first place. The state doesn't have any huge stadiums or concert venues or famous parks to show off.
Resources For Delaware Sports Bettors