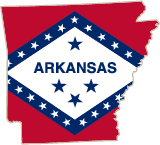 Arkansas's views on gambling are fairly restrictive. There are a few state regulated forms of gambling in the state, including pari-mutuel wagering, the lottery, and charitable gambling. This short list will definitely leave sports fans wanting, but not forgotten entirely.
Major changes in federal regulation relevant to sports gambling have dramatically changed the landscape to allow for the expansion of US-based sports betting. This means that state laws and federal laws will intersect quite differently concerning sports betting.
The objective of this resource guide is to provide insight into the applicable gambling laws that specifically affect Arkansas gamblers. We will also provide helpful information about legal US online sports betting options that are available to residents in the Natural State.  It is critical that you make decisions that result in a legitimate, legally approved and high quality betting experience through a safe and secure online destination. The information on this page will assist you in doing so.
Best Sports Betting Site


For Arkansas Residents In 2019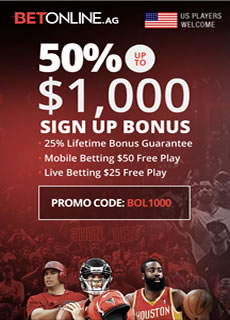 Betonline Sportsbook has become a preferred option among Arkansas sports bettors and USA gamblers in general. They have been in the business for over 20 years and are a well established operation that delivers a secure, professional and comprehensive betting environment. They cover all major US and international sports categories and have designed a high quality mobile betting app that includes their live betting features as well. You will find a host of betting lines, odds and wagering options.  Betonline is licensed and regulated to provide their services to gamblers all around the world, including those in the United States, making them a premium legal sports betting destination for American sports fans.
Most Trusted US Sportsbooks


For Arkansas Players
Is Online Sports Betting Legal in Arkansas?

In May of 2018, the Supreme Court of the United States handed down a ruling that rendered the Professional and Amateur Sports Protection Act (PASPA) as unconstitutional.  Because of this, Arkansas is now free to establish state regulated sports betting entertainment if they so choose. State lawmakers have made no moves since PASPA's repeal to allow or prohibit domestic sports betting.
The state's existing gambling laws do not prevent anyone in Arkansas from placing bets online through licensed USA friendly online sportsbooks that are located outside of the United States. You will find a listing of recommended offshore sportsbooks on this page. It is not illegal for Arkansas residents to engage in legitimate sportsbook gambling at these types of regulated sports betting sites.
Federal Laws That Affect Gambling in Arkansas
Historically,  USA sports betting laws have had the upper hand when it comes to US-based sports betting. This has changed somewhat with the repeal of PASPA, but there are still some regulations that influence matters.  If the state were to enact laws that allowed licensed bookmakers, there would be some restrictions.  For instance, the Federal Wire Act prevents interstate betting, hence the sportsbooks operating within Arkansas could not accept wagers from other states or international locations.
In addition, the UIGEA places strict regulatory oversight concerning gambling related transactions, therefore if Arkansas were to establish state-licensed sportsbooks either online or offline, they would be bound by the restrictions found in the Unlawful Internet Gambling Enforcement Act as well.
Altogether, the federal laws have changed to allow states to make up their own minds regarding sports-related gambling as long as they remain within the regulations set forth in the Wire Act.  Neither the Federal Wire Act nor the UIGEA prevent residents of Arkansas from placing bets online at legally sanctioned offshore bookmakers, such as the ones listed on this page.
Arkansas' Selection of Casinos and Race Tracks
Being in the heart of the south, one might expect that Arkansas would have a very heavy population of Native Americans. However, there are only a few tribes that are recognized in the state, and even fewer Indian casinos. In fact, there are only two Indian casinos in the entire state, which means that Arkansas doesn't have that many options for gambling that don't include finding a legal website with which to wager. The first live casino they have is the Oaklawn Park Racing & Gaming center, which features horse racing, over 1,100 slot machines, blackjack, and a slew of entertainment options. However, you won't find sports betting on the premises. Their other casino is the Southland Park Gaming & Racing center, and it's basically just like Oaklawn. Only Southland has a poker room with six poker tables, and you can frequently find live tournaments and high-stakes cash games within the doors. Of course, Southland is by far the more popular of the two, and they also run greyhounds. Though Oaklawn has its share of traffic, of course, since they offer high-stakes horse racing.
Other than these two Indian casinos, your options are pretty nonexistent in Arkansas for live gambling. Not to worry, though; anyone with a computer can use our resource sites to find great websites with which to bet. And, of course, you have many more options available to you online via bonus structure, the games and sports you like, the type of customer service you expect, etc. So while Arkansas may be pretty light on gambling options, the Internet gives you everything you could ever need to satiate your gambling itch.
History of the Arkansas Razorbacks
The University of Arkansas played their first season of collegiate football in 1894 and currently compete in the SEC West division, playing home games at Donald W. Reynolds Razorback Stadium in Fayetteville.
The team's mascot was originally the Cardinals but former head coach Hugo Bezdek but was changed to Razorbacks following the 1909 season where the Bezdek told the team they were "as tough as a band of fighting Razorbacks."
The Razorbacks claim one national title (1964) and have won 13 conference championships. In addition, the football program has produced 24 Consensus All-Americans. In addition, Jerry Jones, Pro Football Hall of Fame owner of the Dallas Cowboys, was a co-captain and offensive lineman for the 1964 national champion Razorbacks team.
Betting on the 2018 Arkansas Razorbacks
After finishing 2017 with a 4-8 record, the Razorbacks 2018 season will likely be a similar bumpy ride. The team hired Chad Morris to be their new head coach in the offseason, but don't expect Morris to turn the football program around overnight.
Razorbacks Odds To Win The 2019 CFP Championship
Razorbacks Football +50,000
Resources For Arkansas Players