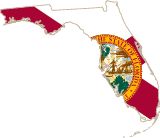 Florida passed the first form of legalized gambling in the state in 1931 by allowing bets on horse racing. In 1987, the state passed legislation to run a state lottery, and as of 2018, has given over $33 billion directly to the Florida education system, funding school construction and improvement projects along with the Florida Bright Futures Scholarship, a college scholarship program available to Florida residents and used by around 170,000 students each year.
Florida is showing some signs of interest in the state-regulated sports betting market and it looks like there may be a ballot measure included in the upcoming November elections. The complexities surrounding the gambling market in the Sunshine State stem from a fragile relationship between state lawmakers and the state's Indian tribes, who currently control most of the casino gambling in Florida.
Until the state's government and the various parties involved sort it all out, Floridians can legally enjoy online sports betting through reputable online sportsbooks that are operating legally offshore.  There are no state or federal laws that prohibit bettors from doing so.
Most Trusted Sportsbook


Accepting Florida Players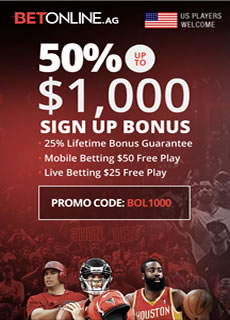 Betonline has become a household name for USA players looking for a reputable offshore sportsbook to bet at. They have built their reputation by providing some of the best sports betting software in the industry, and offering no nonsense payouts when players want to collect their winnings. We love their range of options for betting on sports leagues from around the world. Below are a few reasons why Betonline stands above the rest.
Best US Sports Betting Sites

Open To Florida Residents In 2020
Is It Legal To Bet On Sports In Florida?

Now that's the million-dollar question, and the answer is both yes and no. Yes, it can be a little confusing, which is precisely why we have created this guide. Despite stringent federal and state laws concerning gambling within the state, believe it or not, there are some options for Florida residents seeking to engage in legally sanctioned sports betting.
But let's not get ahead of ourselves. In order to adequately answer this question, we need to give you some insight concerning how federal and state laws affect your options.
Federal Laws Affecting Sports Betting In Florida
There are two specific federal laws that hold bearing concerning sports betting in the United States and hence in Florida. We have a page on each of these laws for those of you who would like an in-depth look at them; The Federal Wire Act, and the Unlawful Internet Gambling Enforcement Act (UIGEA).
The Federal Wire Act prohibits any type of US-based online sports betting entity from offering their services across state lines, and the UIGEA law provides regulatory oversight concerning how gambling-related transactions can be processed. Both of these laws apply to gambling operations and not to players themselves.
While these laws effectively regulate the market when it comes to stateside online sports betting, their effectiveness ends at US borders. These laws do not reach beyond the borders of the United States and do not prohibit US residents from engaging in sports betting either online or offline that is located, licensed and regulated outside of the United States.
State Gambling Laws Affecting Sports Betting in Florida
There are numerous gambling laws in the state of Florida that regulate existing gambling businesses that are allowed to operate. Among those are laws regulating tribal gambling, horse racing, dog racing, card rooms, and bingo halls.
A negative run-in with illegal gambling at Internet Cafes has driven the state to develop laws outlawing these types of business and state-regulated online gambling (HB155). On the other hand, discussions remain active concerning the possibility of embracing legal online poker gambling within the state.
A few efforts have been made to see this through, including HB77, however, it failed to pass and no additional bills have been presented. The former governor, Rick Scott, was openly opposed to legalizing any type of online gambling, so it is entirely possible that proponents of online poker have been until Governor Desantis is settled into the role.
There is a push to add a sports betting measure to the ballot in the upcoming November elections, which could bode well for advocates of state-regulated sportsbook options.
History Of Florida Sports
The Sunshine State has a total of nine professional sports franchises among the four major professional sports leagues (NFL, NBA, MLB, NHL) and have a combined total of:
3 Super Bowl titles (Dolphins 2, Buccaneers 1)
3 NBA Finals championships (Miami Heat 3)
2 World Series championships (Miami Marlins 2),
1 Stanley Cup  Titles (Tampa Bay Lightning).
Florida added the state's first permanent professional sports team to play in a major sports league when the American Football League (which would eventually combine with the NFL) accepted the Miami Dolphins into the league in 1966. The state also has three universities (FSU, Miami, UF) who play in NCAA Division I college football in a Power 5 Conference (SEC: UF; ACC: FSU, Miami).
In addition to the success of the state's many professional and collegiate sports teams, the state of Florida is known for producing some of the best high school athletic talent in the country across all sports.
Coaches, recruiters, and scouts from pro and college teams consistently rank the state as one of the best in the country at training athletes and conditioning them for later success. Exceptional athletes born in the state of Florida include
NFL Hall of Famers such as DT Warren Sapp
MLB Ray Lewis
WR Michael Irvin
Emmitt Smith
Deion Sanders
MLB greats Chipper Jones and Alex Rodriguez
NBA Superstars Vince Carter, Tracy McGrady
Hall of Famer David Robinson.
NFL Teams in Florida
The Dolphins have won two Super Bowls (1972, 1973) and in the 1972 season, finished the season undefeated with 14 wins and 0 losses, making the Dolphins the first and only team to go undefeated throughout an entire season in the Super Bowl era.
The Tampa Bay Buccaneers started as an expansion team in 1976 and began their tenure with the NFL by losing 26 games in a row, a record that still stand today, but they would eventually right the ship in the late-1990s, early-2000s by finally winning their first and only Super Bowl in 2002 led by Head Coach John Gruden. Florida added its most recent team, the Jacksonville Jaguars, in 1995 and are looking to build on the success of their 2017 season in hopes of winning their first Super Bowl.
Betting on the 2019-2020 Jacksonville Jaguars
The Jaguars are ready to start a new era in 2019. The team acquired former Super Bowl MVP Nick Foles in hopes that he can provide the magic he did in Philadelphia.
Jacksonville went 5-11 last year, a huge backslide from the 10-6 season the year before that. However, another strong defense could lead them to the playoffs this season.
Despite LB Telvin Smith deciding to "take time away from the game," Jacksonville still has Ramik Wilson, D.J. Alexander, Najee Goode, James Onwualu, and 2019 draft pick Quincy Williams.
If Foles can recreate his glory years from Philly in Jax, the Jaguars could have a great season.
Betting on the 2019-2020 Miami Dolphins
The Dolphins went 7-9 last season, losing their head coach and executive along the way. Now with former New England defensive coordinator Brian Flores, the Dolphins look to rebuild.
Miami acquired Josh Rosen from Arizona this offseason, hoping to finally find Dan Marino's replacement. Paired with deep threat Kenny Stills and 2015 first-rounder DeVante Parker, Miami could have a decent passing game in 2019 despite a poor offensive line.
Team owner Stephen Ross admitted that his team was in a rebuilding phase, so there's not a lot expected from Miami this season.
Betting on the 2019-2020 Tampa Bay Buccaneers
With one of the worst defenses in the NFL, Tampa Bay has an uphill battle in 2019. Bruce Arians hopes to turn the team around in his first season as head coach. The Buccaneers were only able to get five wins last season.
Franchise QB Jameis Winston was even benched in 2018, creating questions about his long-term productivity. Tampa Bay is also lacking in the run game but could air it out with their decent receiving core.
But without a defense, Tampa Bay's outlook in 2019 is not favorable.
College Football Teams in Florida
The three biggest college football programs in the state have combined for a total of 11 national championships (Miami 5, FSU 3, UF 3), 35 conference titles (FSU 18, Miami 9, UF 8), and 8 Heisman Trophy winners, all of whom played quarterback, from FSU with 3: Charlie Ward 1993, Chris Weinkie 2000, Jameis Winston 2013; Miami with 2: Vinny Testaverde 1986, Gino Torretta 1992; and UF with 3: Steve Spurrier 1966, Danny Wuerffel 1996, Tim Tebow 2007.
All three teams play in a heated rivalry against one another with FSU-UF and FSU-Miami matchups played annually, and the UF-Miami meeting played intermittently. When all three schools do play each other in the same season, the three schools play for the Florida Cup, which is awarded to a team who defeats the two other schools in the state in the same season, earning them the title of state champion of Florida.
Betting on the 2019-2020 Florida Gators
Florida won 10 games in 2018; a six-game improvement from 2017. Coach Dan Mullen became the third coach ever to turn a Power 5 conference team with less than five wins into a 10-win team.
QB Feleipe Franks returns to Gainesville to continue his development under center. In 2018, Franks threw 24 touchdowns and only six interceptions compared to nine TDs and eight picks the year before that.
The Gators are hoping to contend for their first SEC championship since 2008 but will face many strong conference opponents along the way.
2019 NCAA Championship Odds to Win: +3300
Betting on the 2019-2020 Central Florida Knights
UCF went 12-1 in 2018, the first year under Josh Heupel. Despite QB McKenzie Milton's knee injury in 2018 that will keep him out in 2019, Heupel has options at quarterback.
Darriel Mack and Notre Dame transfer Brandon Wimbush will compete for the starting job on an offense loaded with weapons, including a running back core of Greg McCrae, Adrian Killins, and Otis Anderson.
Even with a new quarterback for 2019, the Knights are likely to earn another major bowl bid this season.
2019 NCAA Championship Odds to Win: +25000
Betting on the 2019-2020 Florida State Seminoles
Willie Taggart's first year as coach for the Seminoles was disastrous. Ending with a 5-7 record, losing to state rivals Florida and Miami, and ending FSU's bowl appearance streak at 36, Taggart hopes his reset will pay off.
Taggart hired three new coaches on offense, a new special teams coordinator, and reorganized defense coaching duties.
QB James Blackman is expected to start under center for the Seminoles with Wisconsin graduate transfer Alex Hornibrook vying for the same role.
While the Seminoles won't be champions this year, Taggart's overhaul will likely lead to a winning record in 2019.
2019 NCAA Championship Odds to Win: TBD
Betting on the 2019-2020 Miami Hurricanes
Poor quarterback play from Malik Rosier and N'Kosi Perry led to a stagnant offense and a 7-6 season in 2018 for the Hurricanes.
Following the abrupt retirement of coach Mark Richt, former defensive coordinator Manny Diaz took over for another Miami rebounding season. Perry will likely start the season at QB for Miami, although Jarren Williams and Ohio State transfer Tate Martell are expected to compete for the starting job.
Despite the questions on offense, the Coastal Division of the ACC is within reach for the Hurricanes this season.
2019 NCAA Championship Odds to Win: +6600
Betting On Basketball In Florida
Florida's presence in the NBA and NCAAB is spotty when it comes to success, but still well received by Floridians by and large. With two professional teams and numerous college basketball teams throughout the state, there is enough local basketball action to keep Floridians happy, though not necessarily with teams that are at the tops of the leaderboards.
Florida NBA Teams
The Miami Heat and Orlando Magic were both established in the late 80s, and remain the state's only professional NBA teams. We'd have to say the Miami Heat is the more successful of the two, holding three championship titles (the last being in 2013), 5 conference titles (last one in 2014), and 11 division titles (last being in 2014). In contrast, the Orlando Magic, who is only one year younger than the Heat, holds no championship titles, only 2 conference titles and only 5 division titles.
Betting Odds For FL NBA Teams To Win The Championship
TBA
Florida NCAAB College Teams
Of the three prominent schools in Florida, only the U of F Gators have much of a star studded presence in the NCAAB. Having won two NCAA Championships in the last decade (2006, 2007), they also have the most appearances in the various levels of the annual NCAA basketball tournament.
They were the NCAA tournament runner up in 2000, and as of this writing have 5 appearances in the Final Four, eight appearances in the Elite Eight, ten appearances in the Sweet Sixteen and 14 appearances in the Round of 32. The Florida State Seminoles have not made it to the Final Four since the early 70s, and have far fewer tournament appearances overall than their rivals the Gators.
The Miami Hurricane basketball team has not made it beyond the Sweet Sixteen level of the NCAA tournament, and has even fewer tournament appearances than the Seminoles. Though college basketball in Florida is limited in success, all three of these teams are still actively covered in NCAAB betting lines and odds at the leading sportsbooks.
Betting Odds For FL NCAAB Teams To Win National Title
FSU TBA
Miami TBA
Florida Gators TBA
Betting On MLB And College Baseball Teams In Florida
The Sunshine State does boast one professional MLB team, the Miami Marlins. The team is based in Miami at Marlins Park and plays in the National League. As of this writing the tea has one two World Series Titles (1997, 2003).
Before 2012 the team was known as the Florida Marlins and their name was changed when they moved from Sun Life Stadium to Marlins Park in Miami. The Marlins are covered in the extensive selection of MLB betting lines at the industry's leading sportsbooks.
Betting Odds For FL MLB Teams To Win The 2020 World Series
Miami Marlins TBA
Tampa Rays TBA
College baseball has also carved out a presence in the state of Florida with all three prominent schools making their mark with College World Series appearances. The Seminoles, Gators and Hurricanes have all made appearances in the College World Series and have all been runner-ups more than once.
Only the Miami Hurricanes can boast earning a national championship, something they have accomplished in 1982, 1985, 1999 and 2001. You will find that the odds makers at our recommended sportsbooks always include these three prominent FL college baseball teams in their lines.
Other Sports Betting Opportunities In Florida
Though football, baseball and basketball mark the most notable presence for Florida sports, the state's sports fans are drawn to many other sports categories, including major state based events such as the annual Daytona 500 and the many horse races that take place in the state's exquisite equestrian environment and tracks.
Florida sports fans also follow golf, boxing, tennis, hockey, soccer, water sports and mixed martial arts, among others. Though they may not specifically have an athlete or team representing them in every sports category, Florida sports fans are quite diverse in their taste.