Florida Sports Betting In 2023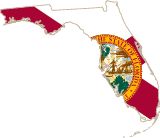 Florida passed the first form of legalized gambling in the state in 1931 by allowing bets on horse racing. In 1987, the state passed legislation to run a state lottery, and as of 2018, over $33 billion has been directed to the Florida education system.
This money funded school construction and improvement projects along with the Florida Bright Futures Scholarship, a college scholarship program available to Florida residents and used by around 170,000 students each year.
In 2021, sports betting in Florida became legal via in-person, online, and mobile sportsbooks, but a follow-up lawsuit placed domestic operations on hold until the federal court system determined the legality of the state's gaming compact.
That case has now rendered the compact legal, and Florida sports betting will likely return soon to the Seminole Tribe of Florida through their Hard Rock Casinos and mobile sportsbook apps.
Until then, Florida players can enjoy legal online sports betting through reputable offshore sportsbook sites that are operating legally from within an international gaming district.  There are no state or federal laws that prohibit bettors from doing so.
Online Sports Betting Florida Available Via Offshore Sportsbooks To 18+

Domestic Florida Sports Gambling Expected To Relaunch Soon
Best FL Online Sportsbook For 2023

BetOnline has become a household name for USA gamblers looking for a reputable offshore sportsbook site to bet at. They have built their reputation by providing some of the best sports betting software in the industry, and offering no-nonsense payouts when players want to collect their winnings.
We love their range of options for betting on sports around the world. Below are a few reasons why BetOnline.AG stands above the rest.
Very generous bonus - 50% up to $1,000
A+ mobile betting app
Legally licensed and regulated through Panama City, Panama
Bet on sports, poker, casino games, horses, scratch cards and more
Live ingame wagering available
Over 20 years of top level management experience in the industry
All USA Sportsbooks
That Accept Florida Players In 2023
Is Sports Betting Legal In Florida As Of 2023?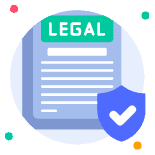 Online gambling with a USA sportsbook site that is operating from within a regulated international location does not break any existing Florida laws or gaming regulations at the federal level. 18 and over sports bettors can safely and legally wager on sports at any of the top online sportsbooks we list above.
Domestic sports betting at the Hard Rock Sportsbook Florida locations and via their mobile betting app was briefly available following their legalization in 2021 but remain dormant until a pending relaunch following an unsuccessful legal challenge to Florida's gaming compact with the Seminole Tribe. For now, offshore sportsbooks are the only legal betting option in Florida.
Laws In Play
Federal Laws Affecting Sports Betting In Florida
There are two specific federal laws that hold bearing concerning sports betting in the United States and hence in Florida. We have a page on each of these laws for those of you who would like an in-depth look at them; The Federal Wire Act and the Unlawful Internet Gambling Enforcement Act (UIGEA).
The Federal Wire Act prohibits any type of US-based online sports betting entity from offering their services across state lines, and the UIGEA law provides regulatory oversight concerning how gambling-related transactions can be processed. Both of these laws apply to gambling operations and not to players themselves.
While these laws effectively regulate the market when it comes to stateside online sports betting, their effectiveness ends at US borders. These laws do not reach beyond the borders of the United States and do not prohibit US residents from engaging in sports betting, either online or offline, that is located, licensed, and regulated outside of the United States.
State Gambling Laws Affecting Sports Betting in Florida
There are numerous gambling laws in the state of Florida that regulate existing gambling businesses that are allowed to operate. Among those are laws regulating tribal gambling, horse racing, dog racing, card rooms, and bingo halls.
A negative run-in with illegal gambling at Internet Cafes has driven the state to develop laws outlawing these types of businesses and state-regulated online gambling (HB155). On the other hand, discussions remain active concerning the possibility of embracing legal online poker gambling within the state.
A few efforts have been made to see this through. However, no additional bills have been presented.
Can You Bet On Sports In Florida Online?
Yes. While gamblers wait for domestic Florida sportsbooks to return, the USA's best offshore sports betting sites are open for business in the Sunshine State and are accepting members starting at the age of 18 years old.
When domestic sports betting returns to Florida, the minimum age will be 21 years old to participate. Offshore sportsbooks can legally accept FL sports bettors at 18 and over, which is just one of many perks these international gambling sites offer their users.
How To Bet On Sporting Events In Florida Legally
Currently, domestic sports betting options in Florida are closed until a relaunch occurs. The best option for placing a legal sports bet in Florida is with an online sportsbook based in an international destination.
The offshore Florida sportsbooks linked to above top our review staff's rankings and are our best recommendations for legally betting on sports in the area. The only thing holding 18+ sports gamblers in FL from placing a bet is creating a membership. Here's how it's done.
Browse through each Florida sportsbook we recommend in our list of online sports betting site reviews and consider joining more than one so that bettors can shop the odds.
From the top of any page at the online sportsbook, click on the join button to initiate the membership creation process.
Fill out new account profiles and create a FL sportsbook login.
Upload the first sportsbook deposit. Offshore sportsbooks allow for cryptocurrency deposits in addition to standard US Dollar options.
Click on the sportsbook tab from any page and place a bet on game lines, props, futures, and more!
Where Can I Bet On Sports In FL?
Florida has all legal forms of sports betting (in-person, online, mobile, offshore) available to regional gamblers, but domestic options are currently shuttered until the Seminole Tribe of Florida decides to reopen.
The best betting sites Florida has to offer are listed above, with convenient links provided for each. We invite readers to investigate each of these offshore Florida sportsbooks and learn first-hand why our staff of betting experts rank them so highly.
Until domestic Florida sports betting returns, offshore sportsbook sites are the only legal avenue for gamblers in the state.
When Will Sports Betting Be Legal In Florida at Local Land Based Casinos And Sportsbooks?
The state legislature has already legalized sports betting in Florida and granted full rights to the Seminole Tribe of Florida to operate on reservation lands both in-person and online/mobile sportsbooks.
All Hard Rock Florida venues ceased operations when a federal case was presented in 2021 that challenged the lawfulness of the gaming compact in place with Florida and the Seminole Tribe.
The Seminoles won the appeal in June 2023, and a relaunch is expected soon.
Do Seminole Tribe Casinos Offer Sports Betting?
The Seminole Tribe of Florida sports betting app and domestic sportsbooks at Hard Rock Casino locations were briefly open in 2021 but then shut down once judicial proceedings brought their legal status into question.
Florida and the Seminole Tribe are ready to reopen after a federal appeals court ruled in their favor, declaring their compact legal.  The only remaining question is, when will they reopen?
Mobile Sports Betting Apps
When it comes to Florida sports betting, mobile apps are where a majority of wagers are placed. The same is true across the country and is evident by sportsbook revenue reports that reveal significant growth the second they debut.
Domestic Florida sportsbook apps are legal but cannot be downloaded at the Seminole Hard Rock website right now because they have yet to decide when to restart their operations following a successful judgment.
Until that happens, the offshore sportsbook vendors in our list above can accept bets from FL-based gamblers using their mobile sports betting apps on Apple or Android smartphones and tablets.
Professional Florida Sports Teams To Bet On In 2023
FL is a hotbed for professional and college sports and is often the host of major athletic events each year. The passion for local sports is matched by a desire to wager on games online, which can be done using any of the top books we suggest on this page.
NFL Betting In Florida
Three pro football teams call FL home, inspiring betting on the NFL each Sunday during the regular season and playoffs. The Buccaneers and the Dolphins have each won 2 Lombardi Trophies, but all three franchises are featured in the futures odds for Super Bowl betting each year until they are eliminated from contention.
Betting On The Tampa Bay Buccaneers
Betting On The Miami Dolphins
Betting On The Jacksonville Jaguars
NBA Teams To Bet On In FL
Each fall, NBA betting begins as Florida's pro basketball teams take to the court to try and earn a championship. The Miami Heat have won three NBA titles since they were established in 1988, while the Orlando Magic are still chasing their first NBA Finals series win.
Betting on the Miami Heat
Betting on the Orlando Magic
MLB Betting In FL
Not only does South Florida play host to half of pro baseball's spring training, but MLB betting also takes a front seat at online sportsbooks once preseason, regular season, and playoff games get underway.
Florida is home to two MLB franchises. The Marlins have won two World Series, and the Rays are still hunting their first.
Miami Marlins Betting
Betting on the Tampa Bay Rays
Florida NHL Betting
Despite the warm climate, the Florida Panthers and Tampa Bay Lightning are top contenders for a Stanley Cup each season and are a featured element of hockey betting at online sportsbook sites that serve FL. The Lightning have won two Stanley Cups and the Panthers have yet to secure an NHL Championship. However, now is the time to check out USA NHL betting lines.
Tampa Bay Lightning Betting
Betting on the Florida Panthers
MLS Betting In Florida
Soccer betting is an additional highlight of the professional sports scene in FL, with two franchises located in Miami and Orlando. MLS betting lines for each game will be available at the top offshore sportsbook sites catering to the Florida area.
Inter Miami CF (Major League Soccer)
Orlando City SC (MLS)
Major Florida College Sports Teams To Bet On In 2023
College (NCAAF) Football Betting In Florida
NCAAF is well represented in the state of Florida with members of the SEC and ACC, two of the Power 5 conferences in college football. Naturally, college football betting is a booming industry in Florida, with so many powerhouse programs scattered throughout.
The Miami Hurricanes (5), FSU Seminoles (3), and Florida Gators (3) have won College Football National Championships. The following teams compete at the top level of college football in Florida.
Betting On The Florida State Seminoles
Betting On The Miami Hurricanes
Betting On The Florida Gators
University of South Florida (USF) Bulls
Central Florida (UCF) Knights
Florida International University (FIU) Panthers
Florida A&M University
Bethune-Cookman Wildcats
Florida Atlantic Owls
Stetson Hatters
FL College Basketball Betting
The Florida-based colleges and universities listed in the section above are also competitive in the realm of NCAAB. College basketball betting is a big deal in the state of Florida, and often many of the above programs are in play for March Madness gambling once the tournament fields are set.
The Florida Gators have won two NCAA College Basketball National Championships.
History Of Florida Sports
The Sunshine State has a total of nine professional sports franchises among the four major professional sports leagues (NFL, NBA, MLB, NHL) and has won a combined total of:
4 Super Bowl titles (Dolphins 2, Buccaneers 2)
3 NBA Finals championships (Miami Heat 3)
2 World Series championships (Miami Marlins 2),
2 Stanley Cup Titles (Tampa Bay Lightning 2).
Florida added the state's first permanent professional sports team to play in a major sports league when the American Football League (which would eventually combine with the NFL) accepted the Miami Dolphins into the league in 1966. The state also has three universities (FSU, Miami, UF) that play in NCAA Division I college football in a Power 5 Conference (SEC: UF; ACC: FSU, Miami).
In addition to the success of the state's many professional and collegiate sports teams, Florida is known for producing some of the best high school athletic talent in the country across all sports.
Coaches, recruiters, and scouts from pro and college teams consistently rank the state as one of the best in the country at training athletes and conditioning them for later success. Exceptional athletes born in the state of Florida include
NFL Hall of Famers such as DT Warren Sapp
MLB Ray Lewis
WR Michael Irvin
Emmitt Smith
Deion Sanders
MLB greats Chipper Jones and Alex Rodriguez
NBA Superstars Vince Carter, Tracy McGrady
Hall of Famer David Robinson.
Resources For FL Sports Bettors