Mississippi Legal Online Sports Betting Guide For 2023
The post-

PASPA era in Mississippi saw an immediate emergence of legalized state-licensed sports betting entertainment. Our focus here will be on the presence of sports betting opportunities for Mississippi residents.
Some of the best collegiate football teams and some of the top NFL players have come out of Mississippi. Archie Manning played for the Ole Miss Rebels, as did his son Eli, who is currently the starting quarterback for the New York Giants and two-time Super Bowl champion. The sports culture in Mississippi is undeniably woven into the very fabric of the state's identity.
In an effort to assist Mississippi gamblers who are seeking legally approved legal sports betting options, we have generated this resource guide that systematically breaks down relevant information concerning the legalities of betting on sports in Mississippi.
We will discuss the gambling laws on both a state and federal level and how these laws impact the options that are legally available to residents of the Magnolia State. Lastly, we will provide directions for accessing legally licensed American online sportsbooks that accept customers from Mississippi.
Domestic Sports Betting In Mississippi Available At 21+ Casino Locations

18+ Online Sports Betting In MS Via Offshore Sportsbook Sites
Best MS Online Sportsbook For 2023

Sports fans in Mississippi looking for legally licensed online sports betting options can find everything they need at BetOnline, an extremely reputable 5-star sportsbook that accepts all 18+ Mississippi-based gamblers.
Doing business for over 20 years, Betonline.ag has earned a fantastic reputation in the industry by offering great betting lines, secure software, and some of the best bonuses in the business.
Their range of betting lines and wagering options is nothing short of impressive. Licensed out of Panama, BetOnline.AG can legally accept MS bettors because they operate offshore.
50% Bonus Up To $1,000 For New Members
Enjoy a 25% deposit bonus up to $1,000 for life
Licensed and regulated out of Panama
Play casino, poker, sports betting and horses all under 1 account
20 years history in the industry - very reputable
All USA Sportsbooks
That Accept Mississippi Players In 2023
Is Sports Betting Legal in Mississippi As Of 2023?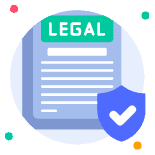 Mississippi legalized domestic sports betting in 2018, not long after PASPA was repealed by the Supreme Court. They were the first southern state to offer a retail sportsbook that residents and visitors can enter into and lay some action on their favorite teams.
State-wide online sports betting is still not allowed from domestic sportsbooks, but the casinos are allowed to offer an online sportsbook that can be used while on casino grounds.
Mississippi residents interested in betting online have the option of using USA offshore sportsbook sites. There are no state or federal laws that outlaw legally licensed offshore sportsbooks.
Each of the sportsbooks you see recommended on this page accepts customers from Mississippi, and they are all licensed, certified and regulated to operate legally within the industry.
Can You Bet On Sports Online In Mississippi?
Yes, you can as long as you place your bets with the offshore sports betting sites that we feature within our list of sportsbook reviews for US players. While domestic sports betting in Mississippi is limited to in-person 21+ venues that are scattered around the state, international sportsbook sites like the ones featured above are offered throughout the entire region to gamblers starting at 18 years of age.
The reason these international sports betting sites are able to legally accept wagers from eighteen and older patrons over the web inside of MS is that there are no state or federal laws in place that say they cannot.
Feel free to click through to each and every one of the overseas sports betting sites that we endorse above for the best online sportsbook experiences available in Mississippi.
Where Can I Bet On Sports In Mississippi?
There are two options for betting on sports in the state of Mississippi - domestic and offshore sportsbooks.
Domestic - 21 and older gamblers are able to legally place bets on sports in MS by traveling to and entering a retail sportsbook that is located within an in-person casino. Some casinos also offer the ability to bet on sports online while inside of the casino property.
Offshore - Sports bettors aged 18 and up can place a bet online using offshore sportsbook sites like the ones we feature here at USASBS. Offshore venues represent the best USA sportsbook sites available in Mississippi.
How To Engage In Legal Sports Betting Online In Mississippi
Before anyone located within MS can place a sports bet online, an account must be created with at least one sportsbook site first. It is beneficial to sign up with more than one online sportsbook because it allows gamblers to shop the odds from the convenience of anywhere they like as long as they've got a solid connection to the web.
The first thing readers should do is locate the join button that is located at the top of any page inside the sportsbook site.
Type in the requested information and populate your account profile.
Submit your first online sportsbook deposit using the many USD or cryptocurrency options that are allowed for.
Locate the sportsbook section of the MS gambling site and place your bets!
When Will MS Allow For Domestic Online Sports Betting?
State legislators are still interested in pursuing domestic online sports gambling within Mississippi, but so far, no laws have taken hold after several rounds of debate. While Mississippi casinos are allowed to offer geofenced online sports betting that lets customers wager on teams and games from within the property lines, that doesn't solve the traveling issue that proper online betting takes care of.
Regional sports gamblers will have to wait and see what the next move of the MS legislature will be. Eventually, politicians will have to take notice of the revenue hauls that nearby legal sports betting states are taking in and make a change.
Do Mississippi Native American Gambling Casinos Have Sportsbooks?
All tribal gaming venues operating along the Mississippi coast now possess a retail sportsbook that allows 21 and older bettors to lay some action on pro and college games. These venues offer a Vegas-like atmosphere with several large-screen televisions should bettors desire to hang out in luxury and watch the game in style.
Customers may as well stick around because in the event that they've placed a winning bet, they'll have to return to the tribal casino to collect payouts.
MS Mobile Sports Betting Apps
Because online sports betting is not permitted outside the property lines of each participating MS casino, the absolute best mobile sportsbooks available inside of Mississippi are offered up from our top offshore vendors linked to above.
Using any major Apple or Android device that's connected to the web, click on any link we've provided above for MS sports betting and watch as screens are filled with the hottest betting lines available from around the world.
Because these MS gambling apps are accessible through mobile browsers and do not require a download, all the latest betting lines, odds, and props can be pulled up onto portable screens within seconds.
MS Major Sports Teams To Bet On In 2023
Mississippi is home to two Power 5 Conference college football teams: The Mississippi State Bulldogs who play in Starkville and the Ole Miss Rebels who play in Oxford. These two in-state rivals play the Southeastern Conference (SEC) and first played each other in 1901 and have met 114 times in total. Today, the teams meet each other annually in the end-of-season matchup known as the "Egg Bowl."
The Egg Bowl got its name from Clarion-Ledger sportswriter Tom Patterson in 1979, coining the name after the rivalry trophy, the "Golden Egg Trophy." The trophy was made after Ole Miss fans rushed the Mississippi A&M Aggies (later named Mississippi State Bulldogs) home field after upsetting A&M in 1926, ending a 13-year losing streak.
Ole Miss fans proceeded to destroy their rival's property and attempted to tear down goal posts, but the A&M fans responded by arming themselves with their stadium's wooden chairs, causing fights to breakout in the stadium, coming to an end once most of the chairs had been broken and splintered.
To prevent future altercations, the two student bodies got together before the next meeting and created the "Golden Egg Trophy," a golden trophy given to the winning team each season and mimics the ovoid footballs of the 1920s but today would resemble an egg. The winning team holds the trophy until the next matchup where the two team will decide who keeps it for the following year.
Betting On The Mississippi State Bulldogs (NCAAF/NCAAB)
The Bulldogs of Mississippi State play in the SEC which is the premiere college football conference in the United States. Finishing atop the SEC grants teams the chance to qualify for the CFP and compete for a national championship, but that's no easy task as the conference contains the best-of-the-best in college football.
Betting on college football games can be done with any of the offshore sportsbook sites that we prefer and link to within this guide. Domestic sportsbooks in MS require a minimum age of 21 years old and the ability to travel, whereas our top online sports betting sites allow for CFP betting from anywhere inside state lines at the age of 18.
Betting On The Ole Miss Rebels (NCAAF/NCAAB)
Also competing in the Southeastern Conference (SEC), the Ole Miss Rebels routinely field impressive squads in the realm of college football and basketball. Whether you're interested in gambling in college football or betting on college basketball, the Ole Miss Rebels will have game lines featured at the online sportsbooks we list above.
Using offshore sportsbook sites, gamblers are able to place wagers on Ole Miss from anywhere inside the state they wish, Domestic sports betting in MS requires that wagers be made in-person on the premises of a regional casino.
A Brief On The 2023 Federal Laws Impacting Gambling in Mississippi
There are three primary federal laws that impact the gambling market across the United States. The first is the Federal Wire Act, which states that it is illegal across the entire nation to transfer money across state lines via a wired connection that qualifies as a gambling-related transaction.
The second piece of legislation is the newest, the UIGEA. Essentially, this legislation places regulatory oversight for gambling-related transactions and how they are processed. This law does not affect individual gamblers, but rather addresses gambling business operators and payment processors.
The Professional and Amateur Sports Protection Act was overturned on May 14, 2018, removing the nearly 26-year ban nationwide ban on sports betting expansion. When this happened, individual states were given the authority to prohibit or allow state-regulated sports betting entertainment within their borders.
Mississippi's Gambling Options for the Public
When it comes to your gambling options in the state of Mississippi, you actually have a whole lot to choose from. Now, we're not talking about Vegas-level gambling, but it might just be the next best thing.
In fact, all told, you will find more casinos in the state of Mississippi than you'll find on the Atlantic City boardwalk, and that's saying a lot about the state.
Local Land Based Casinos In The State
There are over 30 casinos in Mississippi, all of which feature at least a wide array of slot machines and some of which are already offering legal sports betting. On August 1st, 2018 casinos in Biloxi and Tunica started taking sports bets, many more casinos are expected to launch domestic sportsbooks by the end of the year.
The list of Mississippi casinos is rather lengthy. You have casinos like the Ameristar Casino, the Bok Homa Casino, Bally's and Bayou Caddy's, the Golden Moon, two different Harrah's casinos, and over twenty more to choose from. By and large, these casinos are located up and down the Gulf region of the state and feature basic slot machines and a few table games.
But you can find a few locations that are very large racetrack-casino hybrids, and by now, casinos are offering legal domestic sports betting. It all depends on what you're in the mood for. The odds are great that Mississippi has it.
Resources For Mississippi Gamblers In 2023