Iowa Sports Betting In 2023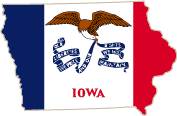 It may come as a surprise to many people that the state that produces one in every ten pieces of produce for the entire country is also responsible for a thriving gambling culture and industry. While corn, dice, and cards aren't the normal blend of entertainment ingredients, Iowa offers the least restrictive gambling laws in the Midwest.
The Hawkeye State allows for casino gambling (both tribal and commercial), live poker, pari-mutuel wagering, social and charitable gaming, and a state lottery. Legal sports betting is also offered via domestic and offshore sportsbooks within the state of Iowa, and we discuss the differences between each below.
We will provide an explanation regarding Iowa's state gambling laws as well as US federal gambling laws and how they intersect to create the existing legal landscape as is relevant to state-based sports betting entertainment in Iowa.
Domestic Iowa Sportsbooks Available To 21 And Over

Legal Iowa Sports Betting Offered At Offshore Sportsbooks To 18+
Best IA Online Sportsbook For 2023
BetOnline is the best online sportsbook that caters to sports gamblers located within Iowa. They are one of the biggest names in US online sports betting and have an excellent reputation doing right by their members.
18+ and over customers inside of Iowa will find some of the most competitive lines, odds, and game lines for major college and pro sports. So if you are looking for the most reputable and trusted sites, BetOnline.AG should be the first stop for legal sports betting in Iowa.
50% Bonus Up To $1,000 For New Players
Claim a 25% bonus up to $1000 on every deposit for life
Mobile betting platform available for smartphones
Legally licensed and regulated in Panama
Bet on sports, poker, casino, scratchcards and much more.
A true leader in the US sports betting market since 1991
All USA Sportsbooks
That Accept Iowa Players In 2023
Is Sports Betting Legal In Iowa As Of 2023?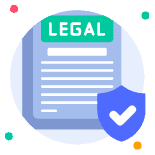 Yes. Legal sports betting inside of Iowa's state lines is available from offshore and domestic sportsbooks. Domestic sportsbooks in Iowa are available to 21+ customers using in-person, online, or mobile sports betting venues.
Offshore sportsbook sites are able to legally offer sports betting to 18 and older patrons within IA using laptops, PCs, smartphones, and tablets from anywhere within the state.
Offshore sports betting sites are able to legally serve the Iowa area because state and federal laws do not even address them. If there's no law against using an overseas sportsbook site in Iowa, then there are no rules being broken when becoming a member and betting on the NFL or other major pro and college athletics.
Can I Bet Sports Online In Iowa
Yes. Iowa offers up a plethora of options for legally betting on sports on the Internet. We do most of our business with offshore sports betting sites because they offer many perks over domestic Iowa online sportsbooks. For starters, overseas gambling sites provide political betting odds and entertainment wagering, a genre that domestic books avoid altogether.
International sports gambling websites accept cryptocurrencies like Bitcoin, Ethereum, Cardano, Tether, Litecoin, Dogecoin, and others, whereas Iowa's domestic books are limited to USD-based wagers. The final nail in the coffin for domestic sportsbooks in IA is their 21+ age requirement. 18 and over sports bettors in Iowa can join an offshore betting site right now and place a bet at the best USA sportsbook sites within minutes.
How To Bet On Sports In Iowa Legally
Joining an offshore sportsbook site that serves Iowa is the first step to placing an online bet. Before that happens, gamblers must decide which sportsbook to join. When browsing each of the sportsbook sites listed above, consider them carefully and think about becoming a member with more than one.
Multiple memberships with the top USA sportsbooks grants patrons the ability to shop the betting odds for the most advantageous lines and props. Limiting yourself to only one betting option constrains your ability to get the best deal. Once readers have decided which sportsbooks to become a member with, click the join button located on the top of any page within the betting site.
The process begins with the creation of an account and a login. Once finalized, the first sportsbook deposit can be made using USD or cryptocurrency. After you Iowa sports betting account has been funded, customers can venture into the online sportsbook section of the website and lay some action on their game of choice.
Where Can I Bet On Sports In IA?
18 and over sports bettors inside Iowa can legally access and use offshore sportsbook sites using personal computers, and can also be accessed using smartphones and tablets with an onboard mobile browser. We endorse the overseas sports betting sites that we list on this page for Iowa sports bettors and prefer them over domestic options.
Gamblers within Iowa that have reached the age of 21 can bet on sports at domestic brick-and-mortar locations, over the web using a PC or laptop, or by downloading a sportsbook app to your Apple or Android smartphone or tablet.
When Will Sports Betting Be Legal In The State?
Sports betting is legal in Iowa and is available to area gamblers using domestic or offshore sportsbooks. All options for legal IA sports betting are offered within the state, including mobile sports betting apps, online sports gambling sites, and in-person retail locations. What Iowa sports bettors need to keep in mind is that domestic books have a minimum age requirement of 21 years old, and offshore sportsbook sites permit 18+ patrons to become members.
Are There Tribal Indian Casinos With Sports Betting In IA?
The four following Iowa casinos are operated by federally-recognized tribes and are currently open for business to 21+ gamblers. None of the following tribal casinos possess an in-person sportsbook within them.
Blackbird Bend Casino (Owned by the Omaha Tribe of Nebraska)
Prairie Flower Casino (Owned by the Ponca Tribe of Nebraska)
Winna Vegas Casino (Owned by the Winnebago Tribe of Nebraska)
Meskwaki Bingo Casino (Owned by the Sac & Fox Tribe of Mississippi in Iowa)
Iowa Mobile Sports Betting Opportunities
Iowa is one of the most prominent states in the realm of mobile sports betting as the region delivers both offshore and domestic options to the area. Once again, offshore sports betting sites have the advantage over domestic books because of their lower minimum gambling age (18 vs. 21), political and entertainment betting odds, cryptocurrency acceptance, and abundance of prop bets.
Because international sports betting sites operate using mobile browsers like Opera and Safari, no download is needed onto your mobile device. Just click on any link within this guide and boom! Your smartphone or tablet will become a sports betting kiosk that can place a wager from anywhere inside of Iowa.
IA Sports Teams To Bet On In 2023
College Athletics is the reason for the season in Iowa as the state has plenty of local options for betting on college basketball or NCAA Football.
The Hawkeye State has two Power 5 college football programs where a conference championship can equate to a CFP appearance.
Betting On The Iowa Hawkeyes (Big Ten)
Area sports gamblers that want to wager on Iowa Hawkeyes odds can do so at 21 years old using domestic sportsbooks or at 18 or older with an offshore sports betting site like the ones listed on this page. Game lines, futures for Big Ten titles, NCAAF prop bets, parlays, and more can be taken advantage of using our top offshore sportsbooks that offer legal college football betting for the fate of the Iowa Hawkeyes each season.
All options are in play with the state for Iowa Hawkeyes betting but International sportsbooks that allow for betting on college games online deliver wall-to-wall coverage for the entire NCAAF calendar, including betting on the CFP, all year long. The Hawkeyes claim 5 national championships in college football, the last one earned in 1960.
Betting On The Iowa State Cyclones (Big 12)
First coached by the legendary B"Pop" Warner, the Iowa States Cyclones football team competes at the highest level nationally and can be wagered upon at the college football sportsbooks that serve the area both domestically and internationally.
Whether it is their odds to win the Big 12 in football or basketball, or betting on March Madness, all sports betting options are on the table in the state of Iowa.
The History Of Gambling In Iowa Including Laws And Local Gambling
In 2019, the Iowa state legislature passed a sports betting bill that allowed domestic sports betting to residents over the age of 21. Domestic sports betting launched in September of 2019 with mobile sportsbook apps following shortly after.
Local Casinos In Iowa
Iowa has over 20 casinos, and a few of them are recognized around the entire globe for being great gambling spots. A prime example of this would be Harrah's in Council Bluffs. Harrah's is a world-famous casino chain, with locations in Las Vegas, Atlantic City, and even in China.
Their Iowa location has over 1,000 slots, hundreds of resort rooms, and its own golf course. They also have a poker room inside, which is a huge draw for Iowans.
And the list just goes on from here. You have the Cat Fish Bend casino and resort, the Mystique casino, Rhythm City, the Grand Falls Resort, the Wild Rose, Lady Luck, the Riverside Resort, and over a dozen more.
Land Based Sports Betting Is Available In Iowa
Many of these casino locations offer a live sportsbook option for those Iowans who love to bet on their favorite sports, and all of them have at least slots and a few game tables. Of course, with these state-based casinos, you're going to find that some are better than others.
Some are rather small and don't have any hotel rooms, but others are legitimate resorts with golf courses and huge pools and fountains and spas and everything else that makes you feel like you're on a trip to Vegas or Macau. The appeal of Iowa's casinos stretches out through most of the Midwestern region.
After all, the state doesn't have any professional sporting franchises that are going to bring in outside tourists, but people do stop in from all around to play at the state's variety of casinos. Some people even refer to Iowa as the Vegas of the Midwest, due not only to their many casinos but also due to their overall tolerance of gambling.
Iowa has embraced the gambling culture wholesale, and they don't have any legislation sneaking down the pike that would potentially threaten their twenty-plus casinos or their lax way of viewing gambling.
Resources