Michigan Legal Online Sports Betting Guide For 2023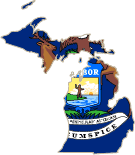 The multiple sports teams from Detroit all have big followings. Though the state has experienced extreme economic downturns in recent years, the sports culture and spirit of the state remain. Where you find significant enthusiasm for sports, you will find an appetite for betting on sports, and Michigan is no exception.
Both state and federal laws have shaped the gambling industry in the Wolverine State. Today, accessing legally sanctioned sports betting in Michigan is easy if you know where to look.
This guide will clarify the gambling landscape in the state of Michigan. You will find information specifically about the legalities of betting on sports in Michigan, including what legal options are available to residents in this state.
We also provide some information regarding the state's most prominent sports leagues and programs, and where sports fans can enjoy legally sanctioned sports betting without traveling out of state. This guide will ensure that you have all the information you need to make an informed decision regarding your involvement in legal online sports betting in the US.
Domestic MI Sports Betting (Mobile, In-Person) Is Open To 21+ Gamblers

18+ Sports Betting In Michigan Available Via Offshore Sportsbook Sites
Best MI Online Sportsbook For 2023
We recommend BetOnline Sportsbook to Michigan sports fans who are seeking a high quality, legally licensed and regulated online sports gambling destination offering premium betting action. We do this for several reasons.
For starters, they are MI-friendly and provide a nice range of sports betting lines and wagering options with odds that are comparable to the Vegas bookmakers.
Their welcome bonus extends to every single deposit you make for the life of your account, and their customer support is one of the most helpful and responsive teams we've come in contact with.
Having been involved in the online sportsbook industry for more than 20 years, there is a reason players love betting here.
50% Signup Bonus Up To $1,000 For New Players
Fantastic lifetime bonus offer - 25% up to $1000 on all deposits
Nice mobile betting app that is compatible across all platforms and providers
Regulatory oversight and licensing provided from Panama City, Panama
Offers poker, casino, sports betting, and racebook all under one account
All USA Sportsbooks
That Accept Michigan Players In 2023
Is It Legal To Bet On Sports In Michigan As Of 2023?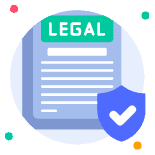 Yes. Domestic and offshore sportsbooks are legal to use inside of Michigan, but they differ in their minimum age requirement. Legal MI bets can be placed using state-regulated mobile or in-person sportsbooks at the age of 21.
Offshore USA sportsbook sites can accept bets from MI-based gamblers aged 18 and over because there are no state or federal laws that say they cannot. Not only do international sportsbook sites allow MI-based patrons that are three years younger to partake, but they also specialize in cryptocurrency banking options because of their international status.
Can You Bet On Sports In Michigan Online?
Yes, both domestic and offshore sports betting sites and apps are offered in Michigan. We recommend using an overseas MI site included in our online sportsbook reviews because they are the best option for wagering on major college and pro sports inside the state.
The reason we say that is because our top offshore betting sites have been in the game for many years longer than domestic MI sportsbook sites, allow for 18+ members, and provide a much larger variety of betting odds to choose from.
How To Bet On Sports In MI Legally
Becoming a member of a MI sports betting site that we endorse here as a top-rated online USA sportsbook is easy, and must be done before any wagers can be placed online.
Check out each of the MI online gambling sites that are listed above and figure out the books that you intend to join. It pays to sign up with more than one so that the lines can be shopped for the best payouts.
Navigate to the MI online betting site and click on the join link at the top of any page.
Enter your name, and address, and create your sportsbook login credentials.
Submit your first online sportsbook deposit. Cryptocurrency and USD are on the table because you're doing business with a first-class offshore sportsbook site in MI.
Enter the online MI sportsbook section, place your bets, and collect your winnings!
Where To Bet On Sports In Michigan
While we heavily endorse the use of offshore sports betting sites in Michigan, there are several domestic venues open for business as well. Here's the difference between the two.
Offshore Sports Betting In MI: Sportsbooks that operate outside of the jurisdiction of MI and the USA qualify as offshore betting sites. They are able to legally accept bets from bettors aged 18 and over located inside of Michigan using smartphones, tablets, and personal computers.
Domestic Sports Gambling In Michigan: 21 and older sports bettors in MI can either visit an in-person sportsbook, download a mobile Michigan betting app, or use a PC or laptop to use a domestic gambling site.
Is There Tribal Sports Betting Offered In Any Of The Local Michigan Casinos?
Yes. There are currently over 20 Native American casinos located inside Michigan's state lines, and many of them house retail sportsbook venues that can be patronized by 21 and older gamblers. Be sure to check with each tribal casino to see if they have an in-person sportsbook prior to traveling there.
Best Betting Apps In Michigan
Domestic mobile sports betting apps in Michigan are available from many of the nation's top state-based vendors, but they do not top the services delivered to iPhones, iPads, and Android smartphones and tablets in MI by our favorite offshore sportsbook sites.
Offshore Michigan betting sites allow 18+ customers to place mobile wagers on sports using the latest Apple devices with no download needed. Just use your mobile phone to click on any link we provide on this page for the best sportsbook apps available in the Wolverine State.
Main MI Sports Teams To Bet On In 2023
The state of Michigan is known for great music, the streamlining of the automobile, and sports.
In Michigan, the Tigers (MLB), Lions (NFL), Red Wings (NHL), and the Pistons (NBA) represent all four major professional sports leagues, but the state also has two very competitive NCAA programs in the Michigan Wolverines and Michigan State Spartans.
Betting On The Detroit Lions (NFL)
Playing in the NFC North and hosting a Thanksgiving NFL game every year, the Detroit Lions are one of the oldest franchises still in existence. The Lions have yet to win a Super Bowl, but their community and fanbase are committed to Detroit hoisting a Lombardi in the near future.
Super Bowl betting at online NFL sportsbooks can occur from anywhere within Detroit or Michigan by using an offshore or state-regulated sportsbook site or app. We suggest that readers opt for overseas sportsbooks and have gathered together a list of our top online Lions betting sites above.
Betting On The Detroit Red Wings (NHL)
The Red Wings won their last Stanley Cup in 2008 and compete in the Atlantic Division of the Eastern Conference. Those in Michigan have several domestic and offshore options for betting on the NHL, including mobile gambling apps, retail venues, and sportsbook sites.
The hockey betting sites that have earned our highest honors are offshore sports betting sites because they take action on Red Wings odds from gamblers at the age of 18, three years younger than domestic books. Have a look for yourself at each of them to see what we mean.
Betting On The Detroit Pistons (NBA)
The Detroit Pistons play in the NBA's Eastern Conference inside the Central Division and have called the area home since 1957. The Pistons have won 3 NBA Championships (1989, 1990, 2004) and are always threatening to add more hardware to their growing trophy case.
Online NBA betting is best done in MI with our top-ranked sportsbook sites that are conveniently gathered together in a list above. Click through to each Michigan sports betting link for odds for betting on the NBA Playoffs, Finals, props, and many more popular NBA wagering options that domestic sites won't touch.
Betting On The Detroit Tigers (MLB)
Situated in the American League of Major League Baseball, the Detroit Tigers are still chasing another championship after they last won the World Series back in 1984. Looking for the best option for online MLB betting with game lines on the Detroit Tigers?
Look no further than the list of online sportsbook sites that we include above for the top-rated Michigan MLB betting options available today. Year-round World Series odds, playoff futures, and game lines for every single tigers contest are offered up for 18 and over MI gamblers over the web.
Betting On The Michigan Wolverines (NCAAF/NCAAB)
The Michigan Wolverines are major players in college football as well as NCAA Basketball and are one of two major learning institutions located within the state. The Wolverines are members of the Big Ten - a Power 5 football conference.
Whether you are betting on NCAA football or the Wolverines' chances on the court, we advise doing so in Michigan with an offshore sportsbook site. Sure, a domestic sportsbook in MI can handle your Wolverines bet, but there won't be as may odds on the boards, and they won't accept cryptocurrency!
Betting On The Michigan State Spartans (NCAAF/NCAAB)
Also playing in the Big Ten, the Michigan State Spartans are also highly competitive in football and basketball on a national level. For the best Michigan State betting lines with the easiest and most convenient access across all mediums, check out the gambling sites we link to above.
Whether betting on the CFP or gambling on March Madness, the Michigan sports betting sites we endorse within this guide are second to none within the state.
Other MI Sports Teams To Bet On
Betting on the Central Michigan Chippewas (NCAAF/NCAAB)
Betting on the Eastern Michigan Eagles (NCAAF/NCAAB)
Betting on the Western Michigan Broncos (NCAAF/NCAAB)
Betting on the Michigan Panthers (USFL)
Michigan vs. Michigan State's College Football Rivalry
The Michigan Wolverines from Ann Arbor and the Michigan State Spartans from East Lansing are the two Power 5 Conference college football teams from Michigan with both playing in the Big Ten, together claiming a total of 17 national championships (Michigan 11, Michigan State 6).
The two teams first played in 1898, and since 1953, they have played for the Paul Bunyan Trophy, a wooden trophy displaying a four-foot-tall statue of the famous giant lumberjack Paul Bunyan on top of a five-foot base.
The trophy is meant to represent Michigan's history as a large producer of lumber and was presented by governor G. Mennen Williams. Upon seeing it, Michigan athletic director and former head coach Fritz Crisler refused to take the trophy if Michigan had won the game, but fortunately, Michigan State won the 1953 matchup, choosing to display it proudly.
Michigan won the following year and the trophy stayed on the field for half an hour before the Wolverines put it out of sight in an equipment closet. In, 1958 the game ended in a 12-12 tie and neither team wanted to keep it with the dispute ending once the Spartans relented.
Today, the trophy is a symbol of the superior football team in Michigan, becoming a staple college football tradition in the process.
Federal Laws That Apply To MI Sports Betting
The Federal Wire Act of 1961 is a regulation that makes it illegal to bet on sports domestically across state lines. At one time, this law applied to all online gambling entertainment. In 2011, the Department of Justice did clarify that the Federal Wire Act only applies to sports betting at this time, meaning that 21+ gamblers in MI cannot wager at another US-based domestic sportsbook residing in another state.
The Unlawful Internet Gambling Enforcement Act of 2006 (UIGEA) was signed into law by then-President George W. Bush. The law places regulatory oversight and strict guidelines concerning how online gambling-related transactions can be processed by US-based banks and credit card companies. Some states are allowing online gambling per state licensing, and there have been some struggles in adhering to the UIGEA while making it convenient for their residents to engage in online casino or poker gambling.
Is There In-Person Gambling In MI?
Michigan typically offers three types of casinos to its citizens. The first type of casino they offer is a riverboat casino, and these can be found on Lake Michigan or in the state's rivers. There are well over a dozen of these casinos, and they have a couple hundred slot machines, a few dozen gaming tables, and maybe half a dozen poker tables.
The second type of casino you're going to find in Michigan is a tribal casino. These are like miniature versions of casinos you find in Vegas. They offer all the different types of gambling games you could hope for, but they also often include small hotels and spas, and restaurants. They're just like the MGM Grand or the Wynn, only a lot smaller.
The third type of casino you're going to find is a land-based state-licensed casino. These casinos are typically a little larger and a little more luxurious than tribal casinos, and they also feature hotel rooms, restaurants, spas, etc. They also have more gaming options per tables, and some may even have sports betting options.
These casinos may also have a racetrack of some sort, whether thoroughbred horse racing, harness racing, or greyhound racing. All in all, there are over 25 casinos in Michigan, riverboat and land-based, and two of the state's largest are located in the heart of Detroit: The MGM Grand Detroit and the Motor City Casino. Legal sports betting options are limited to the licensed and regulated offshore sportsbooks such as the ones recommended in this guide.