Tennessee Legal Online Sports Betting In 2023

Tennessee is a tough state when it comes to gambling. There are no casinos in the state, either physical or online, no poker games, or horse race betting but the state does feature mobile sportsbook apps that are available to bettors that are 21 or over.
There is a sizable sports betting market in the Volunteer State, as it is home to two major professional sports franchises and some notable college programs. Sports betting is also possible for Tennessee residents through offshore sportsbook sites that operate outside the jurisdiction of the United States and are not subject to TN state law.
These USA online sportsbooks cater to TN bettors that are 18 and over and we have created this guide specifically for Tennessee residents to inform you on the federal and state laws as they apply to online gambling (including sportsbooks), the legal offshore gambling options available, and the best local teams to place wagers on.
Best TN Online Sportsbook For 2023
Out of all the online sportsbooks out there, BetOnline has established itself as one of the best and one of our top picks for Tennessee residents. It is also our top destination for accessing football betting.
BetOnline is committed to giving its bettors a high-quality online experience and has been doing so for over two decades. Their sportsbook offers the best odds in football, soccer, basketball, baseball, hockey, racing and more. You can even bet on teams from around the world.
50% Bonus Up To $1,000 For All US And TN Players
Home of the 25% bonus on every deposit for life promotion
Legally licensing and regulated through the Government of Panama
Bet on sports, casino, poker, live dealers and horses
Regarded as the leading US friendly sportsbook since 1991
All USA Sportsbooks
That Accept Tennessee Players In 2023
Is Online Sports Betting Legal in Tennessee As Of 2023?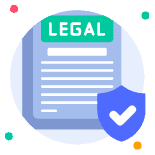 Yes. Tennessee legalized in-state sports betting in 2019 and rolled out its first mobile sportsbook apps in November of 2020. These TN sports betting apps allow for wagers to be placed on NCAA and pro athletics by those that are 21 or over.
Because Tennessee state laws do not mention or prohibit betting on sports with an internationally based sportsbook site, These sites cater to 18 and over sports bettors in TN and add yet another online wagering option in the Volunteer State.
How Federal Laws Affect Online Sports Betting In Tennessee
The Federal Wire Act is one of two federal laws that affect gambling in the United States. The Federal Wire Act prevents Americans from placing bets across state lines with US-based gambling businesses. Another law, the Unlawful Internet Gambling Enforcement Act (UIGEA), pertains strictly to financial institutions and how they process online gambling transactions.
Contrary to popular belief, the UIGEA has nothing to do with individual bettors placing bets with legal sportsbooks. PASPA was a nationwide federal ban on domestic sports betting until it was overturned in 2018.
The legal offshore sportsbooks recommended in this guide are all legitimately licensed and regulated abroad and are outside the jurisdiction of US federal laws, so Tennessee residents are placing bets safely and legally through them.
We provide in-depth explanations of all three of these federal laws in our guide to understanding Legal US Sports Betting.
TN State Gambling Laws
As mentioned earlier, Tennessee is one of the stricter regions in the country regarding gambling. The only existing state-regulated gambling options are facilitated through the state Lottery, some restricted bingo games, mobile sports betting apps. There are no casinos or poker rooms in the state.
The offshore sportsbooks mentioned earlier provide an additional legal option for Tennessee residents looking to participate in sports betting. Tennessee state law has nothing stating that betting with offshore sportsbooks is illegal.
State law does not prohibit residents or visitors to the state from enjoying sports betting as long as the destination at which you are betting is legally sanctioned through genuine regulatory oversight from a respected governing jurisdiction.
The Tennessee Education Lottery Corporation is responsible for overseeing current gambling entertainment in the state.
Betting on the Tennessee Volunteers NCAAF Football
Because the Tennessee Volunteers play in the SEC, which is the toughest college football conference in existence today, their games are often featured towards the top of the NCAA football betting odds.
Bettors located in TN can lay some action on the Volunteers at domestic sports betting apps or at offshore sportsbook sites. Offshore betting sites in TN typically offer lines on a wider variety of options, including betting on politics and entertainment odds.
Betting on the Vanderbilt Commodores
The Vanderbilt Commodores also play in the SEC, and their futures odds, conference odds, and individual game lines can be found at domestic Tennessee sports betting apps and international sportsbook sites.
Although Vandy is often the underdog in their SEC football matchups, their enticing and profitable odds tend to attract more bets than more closely contested head-to-head battles.
Betting On The Memphis Grizzlies NBA Basketball Team
The Memphis Grizzlies call western TN home and play in the NBA's Western Conference—a tough division with many talented teams. The Grizzlies have yet to make any sort of noise in regards to the postseason and any NBA Championships, however, they attract a lot of attention when it comes to NBA betting.
TN residents can bet on local teams or any team across the country through legal sportsbooks offering lines on .
Betting on the Tennessee Titans NFL Football Team
Sportsbooks that offer their services to those in TN offer betting lines on NFL games that feature the Tennessee Titans, futures odds on their final conference standings and chances at winning the Super Bowl, and prop bets on player and team performance.
There are literally hundreds of options for betting on Titans games, so have a look around at some of our top-rated sportsbook sites and find the NFL odds that suit your betting needs the best.
History Of The Titans
The Tennessee Titans played their first season of professional football in 1960 as the Houston Oilers before moving to Nashville, TN in 1999 and renaming the franchise. They play in the AFC South Division and host their home games in Nissan Stadium.
The Titans made Super Bowl XXXIV in 1999, which is regarded as one of the best Super Bowls ever played. The Titans came up just short on the final play of the game when St. Louis Rams LB Mike Jones tackled Titans WR Kevin Dyson one yard short of the goal line, preventing the game-tying touchdown as time expired.