South Dakota Legal Online Sports Betting Guide For 2023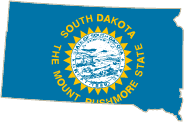 South Dakota is a friendly state when it comes to gambling. With several casinos offering a variety of real money games, area gamblers have plenty of options.
While US and South Dakota state gambling laws may not specifically support any type of state-regulated sports betting, they also do not prohibit gamblers inside the Mount Rushmore State from engaging in legally sanctioned offshore betting.
This guide will show South Dakotans how to place bets with these offshore sportsbooks. It will also inform you about the US federal laws relevant to sports betting and how you can place your bet both legally and safely without violating any type of state or federal regulations.
Domestic Sports Betting In SD Is Offered At A Few Locations

Offshore Sportsbook Sites Allow For Legal Online Sports Betting In South Dakota
Best SD Online Sportsbook For 2023

BetOnline is one of the most respected online gambling sites in the industry. The site offers a multitude of additional features like mobile and live betting, bonus offers and more. They provide comprehensive sports coverage, including odds, lines, and wagering options.
New players will be welcomed with a new customer bonus good for up to $1,000, as well as a 25% lifetime reload bonus for up to $1000 for each deposit you make for the life of your account.
If you're looking to place wagers on sports, BetOnline is a premier destination for US bettors.
50% Bonus Up To $1,000 For New SD Members
25% reload bonus on every deposit for life
Takes pride in professional and comprehensive coverage of Super Bowl betting lines
Authorized and overseen by the Government of Panama
Sports, casino, poker, live dealers and racebook available
20+ years with a perfect reputation leader in the US and international sports betting market
All USA Sportsbooks
That Accept South Dakota Players In 2023
Is Sports Betting Legal in South Dakota As Of 2023?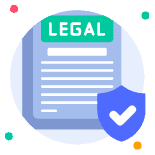 Yes. Domestic sports betting has been made legal and is offered in some of the casinos that populate the tourist city of Deadwood, SD. The minimum age to enter a South Dakota sportsbook location is 21 years old.
18 and older gamblers inside of South Dakota can legally bet on sports with an offshore sportsbook. SD gamblers can legally place bets through sanctioned offshore sportsbooks that are legitimately authorized and operated through a respected governing jurisdiction. There are no state or federal laws that govern or outlaw offshore sports betting sites, making them perfectly legal to use within SD.
Is Online Sports Betting Legal in South Dakota?
Domestic sports betting is currently limited to a few in-person locations inside of Deadwood, South Dakota, with no allowances for online gambling. For those that are interested in online sports betting inside of SD, look no further than the offshore destinations we've linked to on this page.
SD laws do not apply to offshore gambling sites and thus do not impact their ability to legally accept sports bettors in South Dakota and allow them to wager on pro and college games. Any of the online sportsbooks listed here can legally accept members inside of SD right now.
How To Bet On Sports In SD
The first thing we recommend is for our readers to investigate the online USA sportsbook reviews so they can make an informed decision when deciding which book to join. The second item we always mention is to consider joining several sportsbook sites so that gamblers can shop the lines to their advantage.
After figuring out which books to join, click on the link we've provided here and then press the join button at the top of their homepage. This will prompt new members to enter their account data and create a sportsbook login.
After that is complete, make the initial sportsbook deposit choosing from a vast array of USD and cryptocurrency options. After sports betting accounts have funds uploaded, users can now visit ht online sportsbook and bet on the Coyotes, Jackrabbits, or any other pro or college contest on the boards.
Where Can You Bet On Sports In SD?
Gamblers inside of South Dakota can travel to the city of Deadwood and visit a retail sportsbook, or they can pull up an offshore sports betting site on any web-ready device within the state.
Because retail sportsbooks are so remote in SD, the USA's best offshore sports betting sites are the only realistic option for gamblers in the state looking to place a wager on a pro or college game.
The online sportsbooks listed here operated overseas and are able to accept members from inside South Dakota and allow them to bet on sports without violating any state or federal laws.
Are There Tribal South Dakota Gambling Casinos?
There are currently eleven Native American-run casinos inside the state of South Dakota that are operated by seven different Tribes. These venues offer real money games of blackjack, roulette, slots, craps, backgammon, poker rooms, and more gambling opportunities.
Most of these locations reside in the city of Deadwood, SD, but there are some located in other parts of the state. The only retail sportsbooks are housed within these Deadwood casinos as of September 2023.
South Dakota Mobile Sports Betting Apps
There are no domestically regulated sports betting apps in South Dakota at the moment, but the offshore sportsbooks we list here on this page can be accessed by iPads, iPhones, and Androids that are connected to the web in SD.
Using any major mobile web browser, click on a sportsbook link provided here and watch as the latest betting lines and odds populate your mobile screen. Sports betting apps are the most convenient option for wagering on pro and college games in SD, and the best are reviewed right here at USASBS.
SD Sports Teams To Bet On In 2023
The state of South Dakota features two universities that compete in The Summit conference, which focuses on college football and basketball, among other sports.
Betting On The South Dakota Coyotes (NCAAF/NCAAB)
College football betting in the state of South Dakota can be done online for all regular season and postseason Coyotes games using offshore sportsbook sites. There are also a few domestic sportsbook locations in SD that feature NCAAF betting, but those require travel and waiting around for your payout.
Local gamblers can also bet on March Madness should the Coyotes reach the tournament, with odds on the Sweet 16, Final Four, and all other rounds in the bracket.
Betting On The South Dakota State Jackrabbits (NCAAF/NCAAB)
Wagering on college football and betting on college basketball games that involve the SD State Jackrabbits is best done in South Dakota by using an offshore sportsbook site because they're way more convenient than domestic locations.
Most offshore sports betting sites accept members at the age of 18, while domestic South Dakota sportsbooks require a minimum age of 21 years old to enter and place a wager on NCAA Basketball or College Football odds.
Federal Laws That Impact Sports Betting In South Dakota In 2023
The Federal Wire Act is a US federal law that prohibits Americans from placing bets online across state lines with US-based online sportsbooks. This law restricts South Dakota residents and visitors from betting with state-regulated online sportsbooks in other states.
The Unlawful Internet Gambling Enforcement Act (UIGEA) deals with banks and how they process online gambling transactions. The UIGEA affects how players deposit and withdraw money with these online sportsbooks. It doesn't make it illegal to place bets with them but rather focuses on preventing the operation of illegal gambling businesses from an owner/operator standpoint.
Since the legal offshore sportsbooks that we recommend are legally authorized and operated outside US jurisdiction, they are outside the reach of these federal laws, so American bettors can bet with them without fear of breaking any US federal law.
South Dakota State Gambling Laws
South Dakota state law permits gambling to a certain extent. This legality extends to the casinos located within the state, and the games run out of them. South Dakota's gambling industry is regulated by the state government.
State-based sports betting is legal in the state and is offered in a few of their casinos. However, South Dakota state law doesn't say anything about placing wagers on sports via the legal offshore sportsbooks that we've suggested in this guide. There are no laws prohibiting residents from placing bets online with an offshore book.
What Can I Bet On In South Dakota?
These offshore sportsbooks offer betting lines similar to the ones you would find in Las Vegas sportsbooks. The betting lines are on sports and leagues from around the world. For example, you can enjoy US football betting by placing a bet on an NFL game or get in on some basketball action by betting on an NBA game or even an English Premier League game.
USA online sportsbooks do not restrict you to betting on teams in your area (this is especially important since South Dakota has no major professional sports franchises), so feel free to place bets on whichever teams you'd like. The betting lines are constantly updated, giving you an early jump on the action and increasing your chances of winning.
There is a wide range of wagering options available to bettors on these offshore sportsbooks. One of the most common is a point spread bet, where you wager on a certain team to either win or lose by a predetermined amount of points. Other wagering types include money line bets, where you simply bet on a team to either win or lose (with no attention to the point spread).
There are prop bets, where you bet on a specific occurrence or nonoccurrence in a game, and future bets, where you bet on a team to win the championship at the beginning of the season (for example). Parlays allow for combination wagers with poor odds and high payouts.
Resources For SD Online Sports Bettors